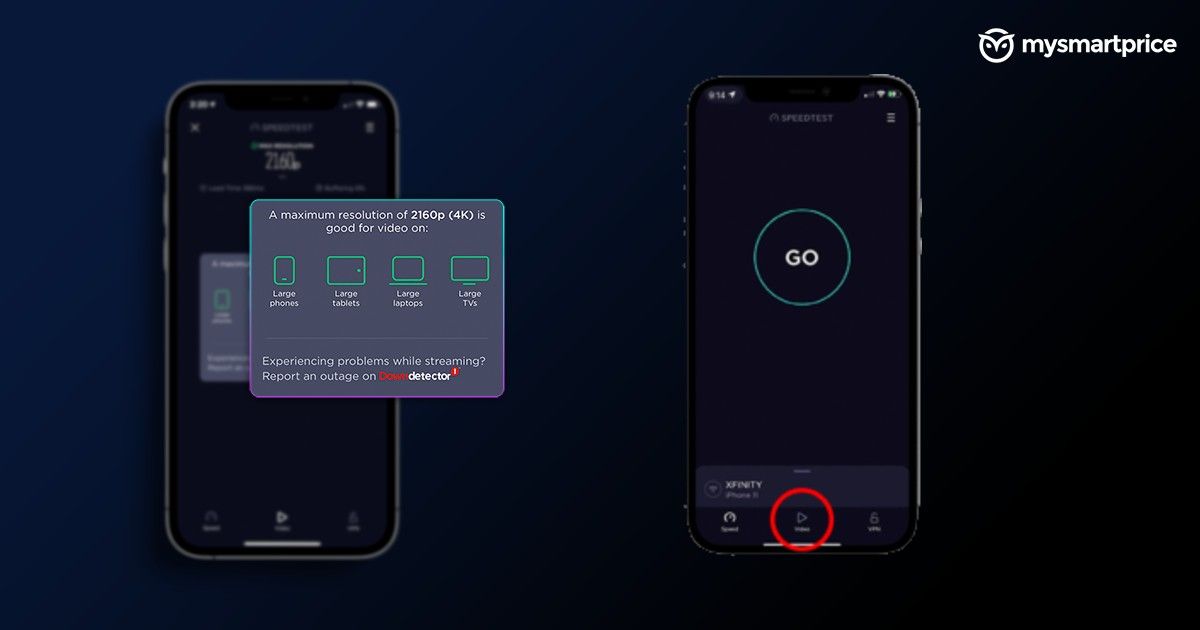 Ookla Speedtest is the first thing that comes into our mind when it comes to performing a speed test on your PC or mobile phone. Popular speed tester has now added a new quality test feature on its iOs app, which will allow users to test video streaming quality. Earlier the app was only capable of showing overall upload and download speeds. According to the company, the internet prioritizes video traffic differently compared to normal traffic. The video streaming quality might differ from other online tasks. Here's a closer look at the new feature added by Ookla Speedtest.
Speed test Ookla Added New Feature for iOS Devices
"We're excited to announce that Ookla Speedtest has a new video test that can help you measure the quality of your streaming experience before you queue up your next video. Video testing is free and currently available on Speedtest for iOS with more platforms coming soon," reads the official blog post.
In the official post, the company claims that the new feature comes with a dedicated video test, which means it plays an actual video to test video streaming quality of the video on that particular network. According to the company, this method is ideal to test the video streaming quality because "video traffic cannot be simulated across a network.
"A video test will also tell you which devices work best at that performance level. This can help you decide whether to try to stream on your largest TV or if you should use your phone instead," as per the blog.
Users can find the video testing feature on the Speedtest app on their iOS device. Users can see a new video icon in the menu at the bottom of the app. All you need to do is to tap on it and wait for the results.