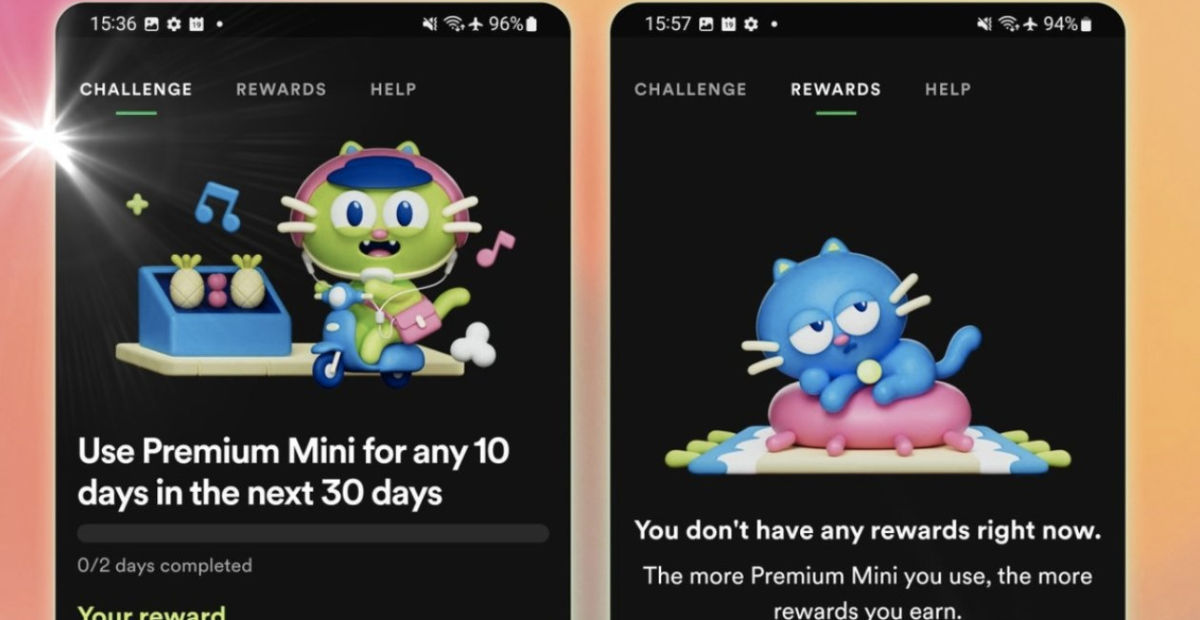 Spotify music streaming service has launched its reward program for Indian subscribers. While it allows users to play music for free with ads, users can pay for the premium subscription and get extra features such as ad-free listening experience, ability to download songs, and group sessions. The premium plans start at as low as Rs 7 for a day and costs up to Rs 119 per month for an individual plan in India.
If someone doesn't want to pay that much, they can opt for a Mini streaming plan that the company launched specifically for India in December 2020. Now, Spotify has announced that it will offer for those users who are on the Premium Mini plan in India. Let's check out what is Spotify's new reward program.
What is Spotify Reward Program for India?
Spotify's Product Manager, Szymon Kopeć took to Twitter to announce a new reward program meant especially for Asian countries. The rollout will first begin for India and then gradually other Asian countries will receive it. 
After months of development and testing, today at @Spotify my team has launched our new baby, built with Asia in mind: Rewards 💎 Program.

Starting rollout from India 🇮🇳 and one of the Premium plans: Premium Mini.

Check it out and let me know whatcha think! pic.twitter.com/sMLnxqh51c

— Szymon Kopeć (@szymonkopec) December 12, 2022
As seen in the screenshot shared by Spotify's Product Manager, the app will have a new option on the bottom called Rewards. It will have three sections – Challenge, Rewards, and Help.
The first challenge indicates that a user needs to use the Premium Mini plan for any ten days within the next 30 days. Once done, Spotify will reward them with a special discounted price of the Premium Mini plan. The plan that is usually available at Rs 25 for a week will be available for just Rs 2 for those who complete the challenge. Generally, Spotify Premium Mini plan costs Rs 7 per day and Rs 25 for a week.
Also Read: Amazon is Offering Free Spotify Premium Subscription for 6 Months, But Here's a Catch
Kopeć says that this is just an example and that every challenge will be different and will offer different rewards. To redeem rewards, it seems that the user will need to go to the Rewards section and check it out.
Besides these, Kopeć has not unveiled any other details about the product. We expect that Spotify will officially reveal more details soon about its new reward program for Asia.
Spotify Premium Mini Plan Details
Spotify's Premium Mini plan is for those users who want to experience an ad-free listening music session for a short time such as a day or as long as a week. The rest of the plans on Spotify are on monthly basis.
The Spotify Premium Mini plan costs Rs 7 per day and Rs 25 for a week. It offers almost every feature that the monthly plan offers. It provides users with an ad-free listening experience, group sessions, and access to download 30 songs on a single mobile device. The mini plan is only limited to a single account. You can check out the below table for more details.