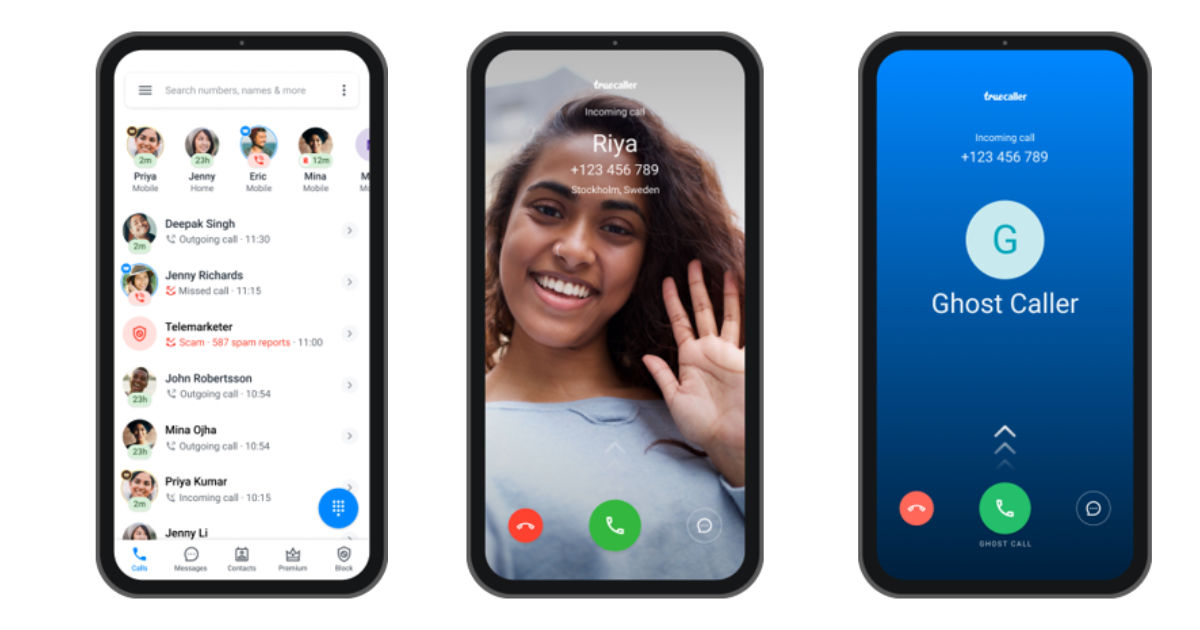 Truecaller recently crossed over 300 million active users worldwide. India is the largest market for the app with over 220 million active users. The caller identification and verification app has now released a new version, which introduces many new features. Key highlights of the new version 12 update include video caller ID, a new user interface, call recording and a couple of new premium features. The app continues to offer features like Call Alerts, Call Reason, Full Screen Caller ID, Inbox Cleaner, secure backup of SMS/contacts, etc. Let's take a look at the new features and updates introduced in Truecaller version 12.
Truecaller version 12
Truecaller has received a major update on the Google Play Store with the version 12. It introduces new features that aim to offer the "best version of Truecaller yet." Version 12 introduces video caller ID, which allows users to set a short video that plays automatically when they call friends and family. You can choose from one of the built in video templates or record your own. This feature will be available for Android users.
The update also brings the much-requested call recording feature for all users. The feature was available previously but only for premium subscribers. Users on Android 5.1 and above can access the feature, regardless of the subscription tier. The company claims that all recordings are stored locally on the device storage and cannot be accessed by anyone else. Users can also share these recordings via email, Bluetooth or any messaging service. 
The user interface has also received an overhaul. The app now includes separate tabs for calls and SMS. With separate tabs, you can now get to all of your SMS, Truecaller group chats and individual chats with a single tap.
The new version brings with it two more premium features. Ghost call is a fun feature that lets users play a prank on their friends. With Ghost Call, you can set any name, number and photo to make it appear as if you are getting a call from that person. It also allows users to schedule the ghost call. Another premium feature introduced in version 12 is Call Announce. As the name suggests, the app will announce the name of an incoming caller. The feature works for saved contacts as well as numbers identified by Truecaller. Both these features are available for users with Premium and Gold tier subscription.