Highlights
Vodafone-Idea has no plans to bring 5G services in the coming months.
Promoters Of the Vodafone-Idea have no plans to bring fresh investment.
Vodafone-Idea is sitting on 2.2 trillion in debt.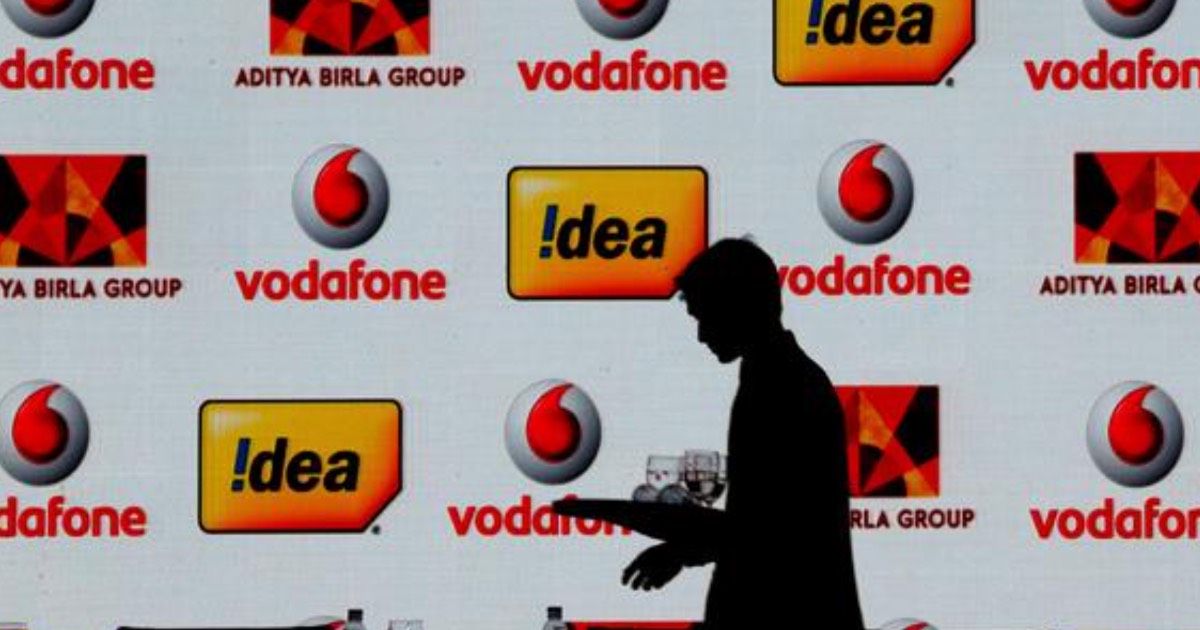 The new year brings new hopes for the telecom sector as two leading operators are expected to bring 5G services to new circles. On the other hand, there is a big question about the survival of India's third largest telecom operator Vodafone Idea (Vi), as promoters are unwilling to invest in the company to revive and increase the chance for survival. Plus, there are significantly fewer chances that the company will ask foreign investors to invest as it wants the government to take a stake in the firm. With that being said, will it survive the year 2023? Let's understand some crucial points for Vodafone Idea's survival.
Vodafone Idea Survival In India
It is worth noting that Vodafone Idea needs funds by January-February 2023, which seems a bit difficult as investors have not made any announcement on the same. Plus, the company's debt is increasing, and it doesn't have money to launch 5G services. Besides, it has no plans to expand its 4G services, so there is a high chance that it might announce bankruptcy in case it fails to raise money. This simply implies that the third-largest telecom operator is currently in deep crisis.
Also Read: BSNL Might Start 4G Services March 2023; Plans To Bring 5G Network By August
What Happens If Vodafone-Idea Goes Bankrupt?
In case, Vodafone-Idea files for bankruptcy, then there will be a duopoly in the industry, and Vi customers will be asked to migrate to Jio or Airtel. Besides, the tariffs of prepaid and postpaid plans will be increased as Jio and Airtel will have to maintain the infrastructure, which means there could be a sharp increase in the overall cost of operations that will automatically pass to users.
For the uninitiated, Vodafone-Idea's debt stands at Rs 2.2 lakh crore and has a cash balance of Rs 190 crore, while dues of the banks, including other lenders, were at Rs 15,080 crore as per the ET report. In addition, the company has to pay funds to several companies such as ATC, Ericsson, Nokia, and Indus Towers.
The telecom operator has been trying really hard to raise funds for several years but has been unable to make any developments. Earlier, Kumar Manglam Birla wanted to hand over the stake to the Indian government; however, the government has made it clear that the promoters need to first invest in the firm. Plus, the government wants the company to come up with a new business plan.
It is important to note that no one is willing to take the risk and plans to invest in the company as it is losing subscribers. It has no money to bring 5G services into the country. Moreover, the company is nowhere near to the other two telecom operators in terms of competition. Moreover, Vodafone Idea has no plan to expand the current network, and its average revenue per user is quite less than the other two telecom operators. Then, there is a huge debt, which might force Vi to choose or announce bankruptcy.
Also Read: Everything You Should Know About Reliance Jio and Airtel 5G Eligible Cities
How Airtel and Jio Are Overtaking Vodafone Idea Customers?
Apart from the financial crisis, Vodafone-Idea has lost customers in the last 18 months. The telecom operator lost 4 million subscribers in September last year, and its user base stood at 249.13 million, whereas India's second-largest telecom operator Airtel added 0.41 million new users during the same month, and the subscribers base stood at 364.22 million. This was the 11th straight month that Airtel added new users to its kitty.
Comparatively, Reliance Jio added 0.72 million new users in September and has a 419.96 million subscriber base, according to TRAI data. The data states that Jio, India's largest telecom operator, has a 36.66 per cent market share, while Airtel manages to get 31.80 per cent, and Vi share fell to 21.75 per cent from 22.03 per cent in August.
Airtel And Reliance Jio 5G Expansion Might Create Another Issue For Vodafone Idea
India's second-largest telecom operator, Airtel, is launching 5G services in the country and has added services in 21 cities and will add more circles in the coming days. The company has set up 3,293 5G base stations until November 26th, 2022.
Meanwhile, Reliance Jio has so far brought 5G services to 26 cities along with 33 districts of Gujarat. The company has set up 17,687 base stations, which means it is leading in setting up base stations in India. On the other hand, Vodafone-Idea is only providing 4G services in the country. Notably, the company has not set up any 5G base station yet, which clearly shows that it has no plans to bring newly launched services any time soon.
Additionally, the 5G expansion plans of Airtel and Reliance Jio are expected to create issues for India's third-largest telecom operator Vodafone-Idea as there might be a chance that it will lose more customers in the coming days. To those unaware, the 5G network claims to provide 10 times faster speed than the 4G network, including better connectivity.
Also Read: Airtel 5G: Launch in India, 5G Speed Test, Availability in 8 Cities, Spectrum, and More
List of Cities that has Jio True 5G Services
Reliance Jio launched 5G services in 26 cities and 33 districts of Gujarat. In case you are still looking for the entire list of where Jio's 5G is available, then here is the list.
Delhi
Mumbai
Varanasi
Lucknow,

Pune

Gurugram

Bhopal

Noida

Ghaziabad

Faridabad

Mohali

Panchkula

Kharar

Derabassi

Mysuru

Nashik

Aurangabad

Chennai

Nathdwara

Chandigarh

Kolkata

Hyderabad
List of Cities that has Airtel 5G Plus Services
Airtel 5G services are available in the following cities.
Jammu
Kashmir
Indore
Delhi
Chennai
Bengaluru
Hyderabad
Siliguri
Nagpur
Varanasi
Panipat
Gurugram
Guwahati
Shimla
Imphal
Vizag
Pune
Will Vodafone Idea Be Able to Survive 2023?
Vodafone-Idea has been trying hard to raise funds without any success, and now investors have no plans to invest money in the firm. Also, its mounting losses will delay its plans to bring 5G this year, and there might be a chance that Vi will become a non-existent player this year until and unless the company comes up with a new business plan.