Highlights
WhatsApp Chat Transfer doesn't require Google Drive anymore.
WhatsApp users can scan a QR code on the new device to securely transfer their chats.
WhatsApp has also introduced a voice note transcription feature in the latest beta update.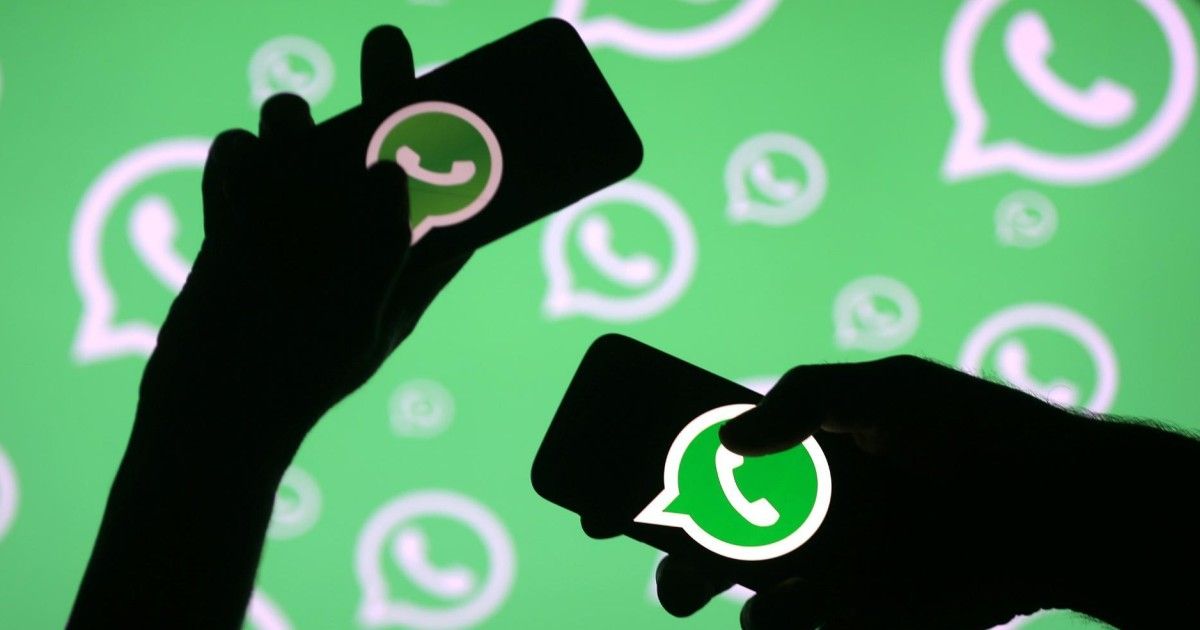 The WhatsApp Chat Transfer option no longer requires Google Drive backup to move chats between devices. According to WABetaInfo, the latest WhatsApp beta for Android 2.23.9.19, a new feature has been included to improve how WhatsApp chats are migrated to new phones. The new feature, Chat Transfer, will work without the Google Drive backup option. WhatsApp has also rolled out features like voice note transcription, automatic status updates to Facebook, and more. Let's take a look at all features that WhatsApp has introduced.
WhatsApp Chat Transfer Now Works Without Google Drive Backup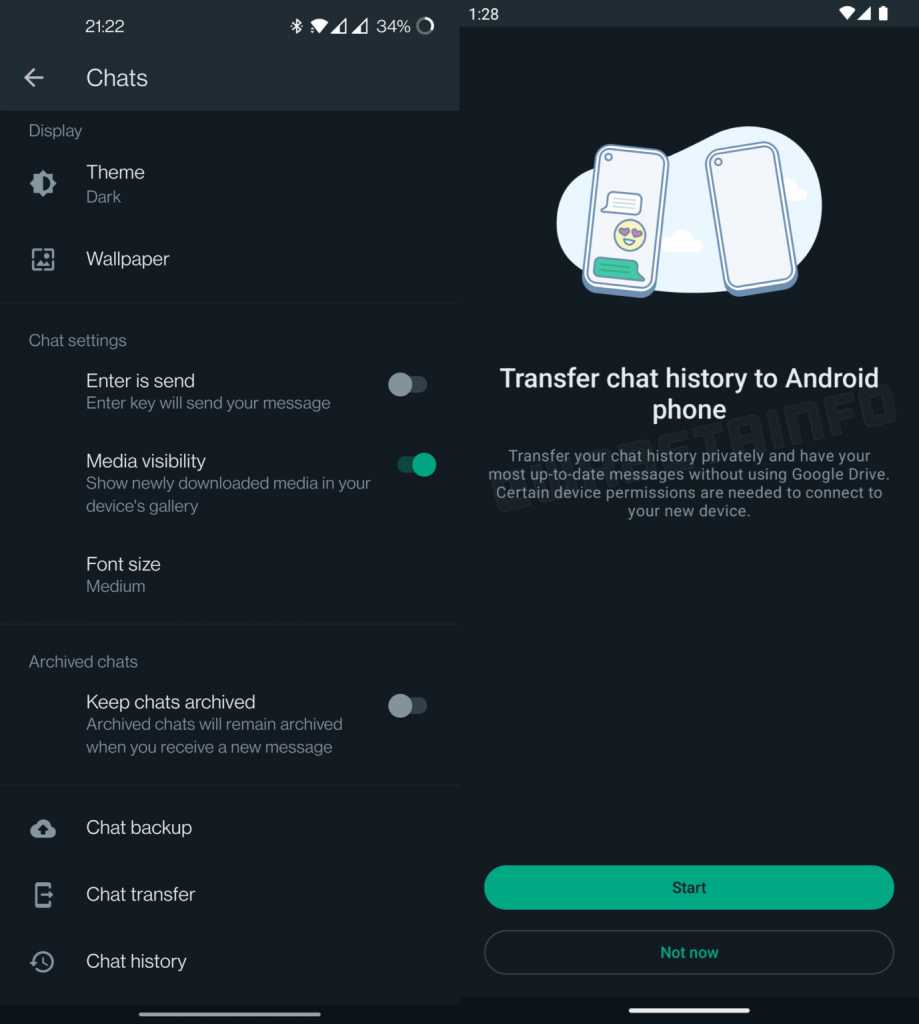 If you have ever switched your WhatsApp account from your old Android phone to a new one, you know the drill. Once you register your number through OTP verification, you need to have the latest chats backed up on your Google Drive, which is synced on the new phone. WhatsApp is now working on simplifying this process for its users.
According to the report, the WhatsApp beta for Android 2.23.9.22 update brings the Chat Transfer option to the messaging platform. The option can be accessed from Settings>Chats>Chat Transfer. Once users click on the chat transfer option, they need to click on Start to start the transfer and scan the provided QR code on the old device to initiate the process.
Note that the feature should not be confused with the chat backup. The new feature lets you transfer chat from an old device to a new device without requiring a Google Drive backup. This QR scan code method is faster and more convenient. However, if user has lost their phone or it was stolen, they can still restore all chats on the new device from Google Drive backup.
The feature comes when WhatsApp has introduced a huge update, letting users sign in on four devices simultaneously. The ability to transfer chats without the time-consuming Google Drive backup, with just a QR code scan, will make it convenient for users to log into more devices. Currently, the feature is available to a limited number of beta users but should roll out to all users in a future update.
WhatsApp Voice Message Transcripts Now Available on iOS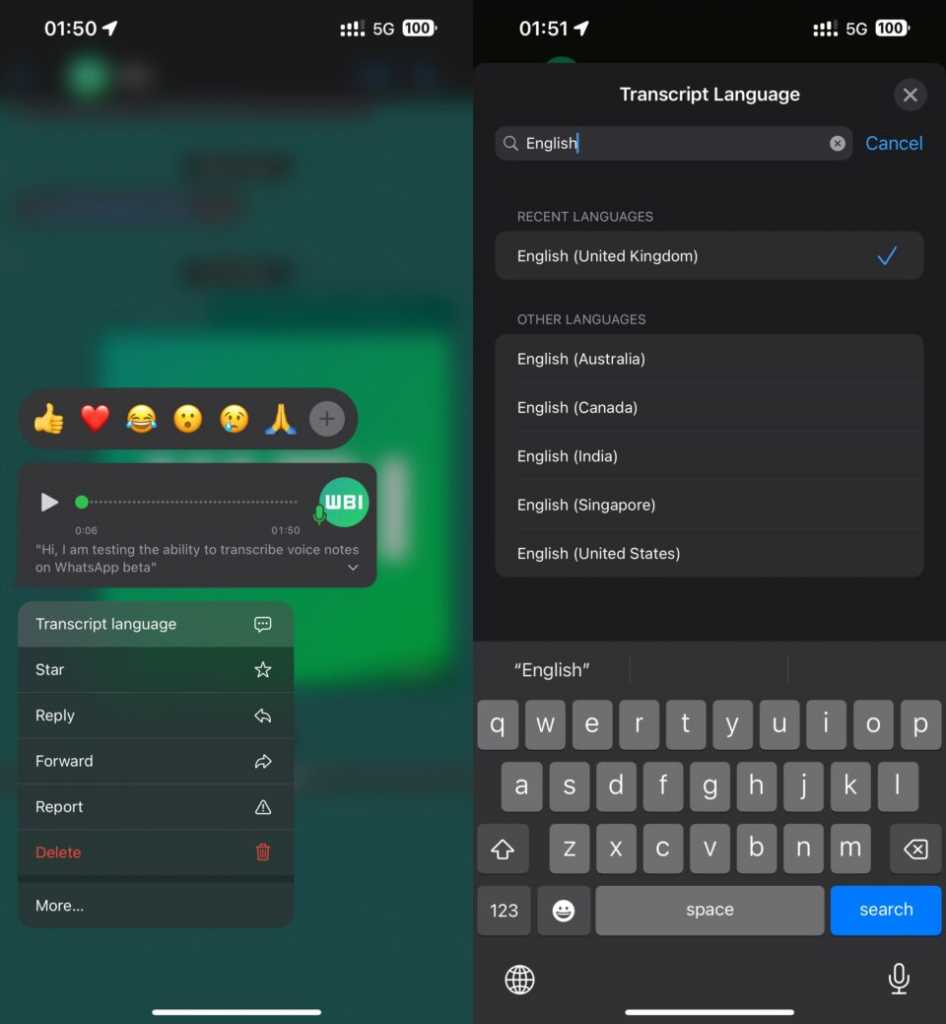 WhatsApp has also introduced voice message transcripts on WhatsApp beta for iOS 23.9.0.70. This feature is handy for differently abled individuals or those who can't listen to the voice note for some reason. As you can see in the screenshot above, the text transcript of the voice note will be shown in a chat bubble below the voice note, making it easier for users to read it.
This feature is beneficial for another reason. It makes it easier for users to search for specific information within a voice note. Currently, the search option in WhatsApp chat doesn't include the information in voice notes. But with voice notes transcribed to text and indexed, it becomes available to search.
Once users receive the feature, it's turned on by default. The feature can be accessed from Settings>Chats>Voice Message Transcripts. According to the WABetaInfo, the transcription takes place locally on the smartphone using language packs and is end-to-end encrypted too.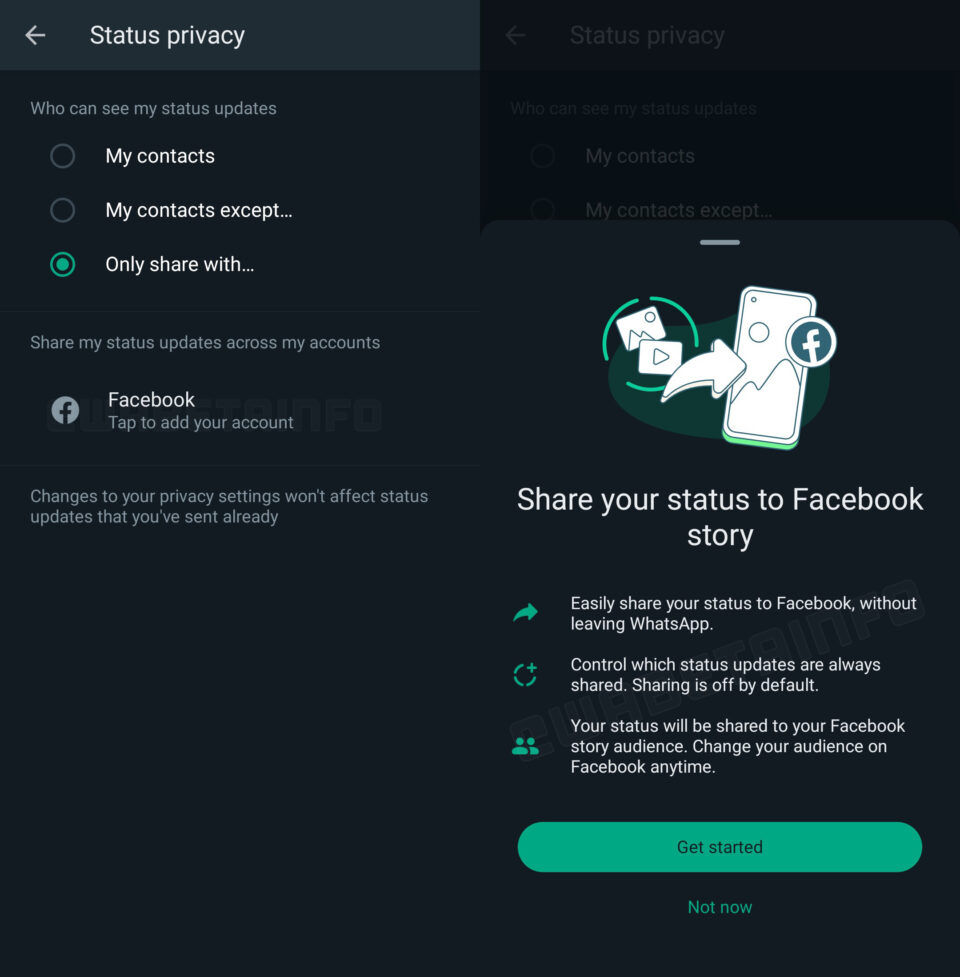 WhatsApp has also introduced a feature that allows sharing status updates to Facebook Story automatically. Users can add their Facebook profile within the WhatsApp Status settings to automatically share all WhatsApp Stories on their FB Status. Users can control which status updates are always shared and who can see them shared on Facebook Story.