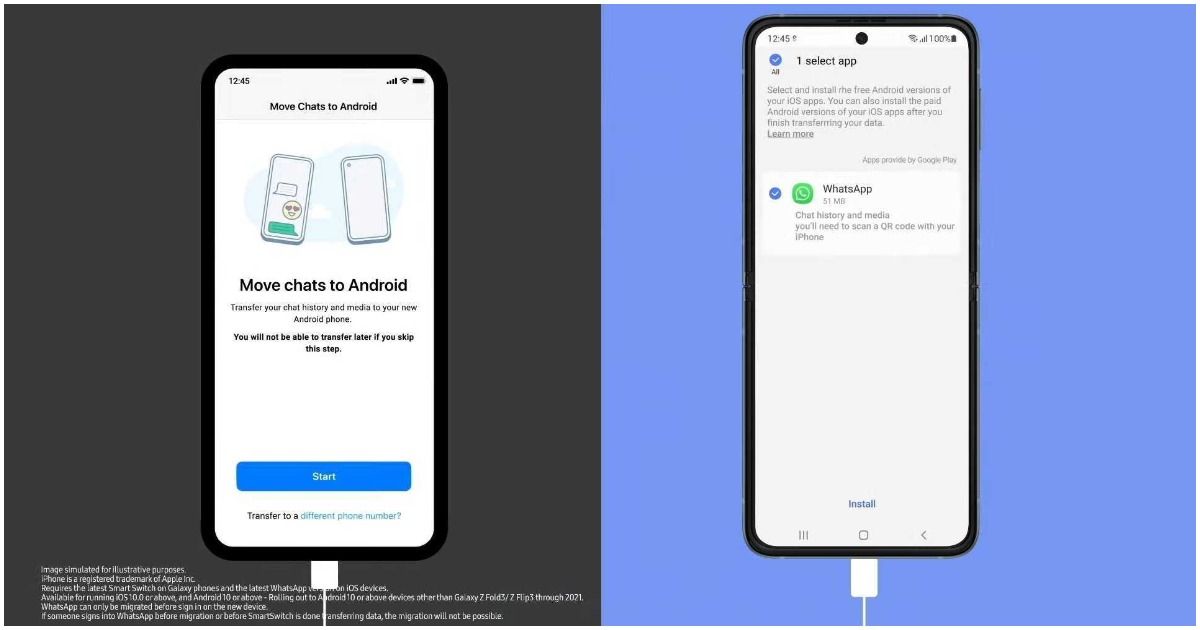 Whatsapp on Wednesday has finally announced the much-anticipated feature which will allow you to transfer your chat history between iOS and Android. This particular feature was rumored to be in the work since a long time. If you had to switch from iPhone to any Android smartphone, you either had to make use of third-party software to bring back the chat history. With this new feature coming in, you now can now transfer your chats, including voice notes, photos from iOS to Android devices. WhatsApp mentions that this new feature will work in both directions. Let's take a look at more details about this new feature ahead:
WhatsApp Reveals Chat Transfer Feature
WhatsApp made the announcement of this new feature during Samsung's Unpacked event yesterday. At first, users will be able to migrate their chat history from iOS to Samsung devices starting with the new Galaxy Z Fold 3 and the Galaxy Z Flip 3. As mentioned above with this new feature you will have the ability to move all your chat and photos from iOS to Android or vice versa. If you had to move from iOS to Android earlier you had to make use of the WhatsApp cloud backup feature. The chat histories on iOS were stored on iCloud, while those on Android were stored on Google Drive. This does mean that you were possible to make chat transfers when you were using the same operating system devices. Now with the new features it will be a hassle-free process for transferring the chats from iOS to Android and vice versa.
Do note that if you have transferred between iOS and Android earlier and have two separate cloud backups, then this new transfer feature won't merge those two backups into a single chat history. WhatsApp mentions that if you use to migrate your chat history and then back it up, it will overwrite any existing backups. This new feature will transfer the chat history using a physical Lightning to USB-C cable instead of sending them via internet. As mentioned above this feature will be first available on Samsung's foldable handsets – the Galaxy Z Fold 3 and the Galaxy Z Flip 3. WhatsApp mentions that this chat transfer feature will be available for more Samsung devices running Android 10 and above in the upcoming weeks.
What are your thoughts about this new feature coming to WhatsApp? Do let us know in the comments below.