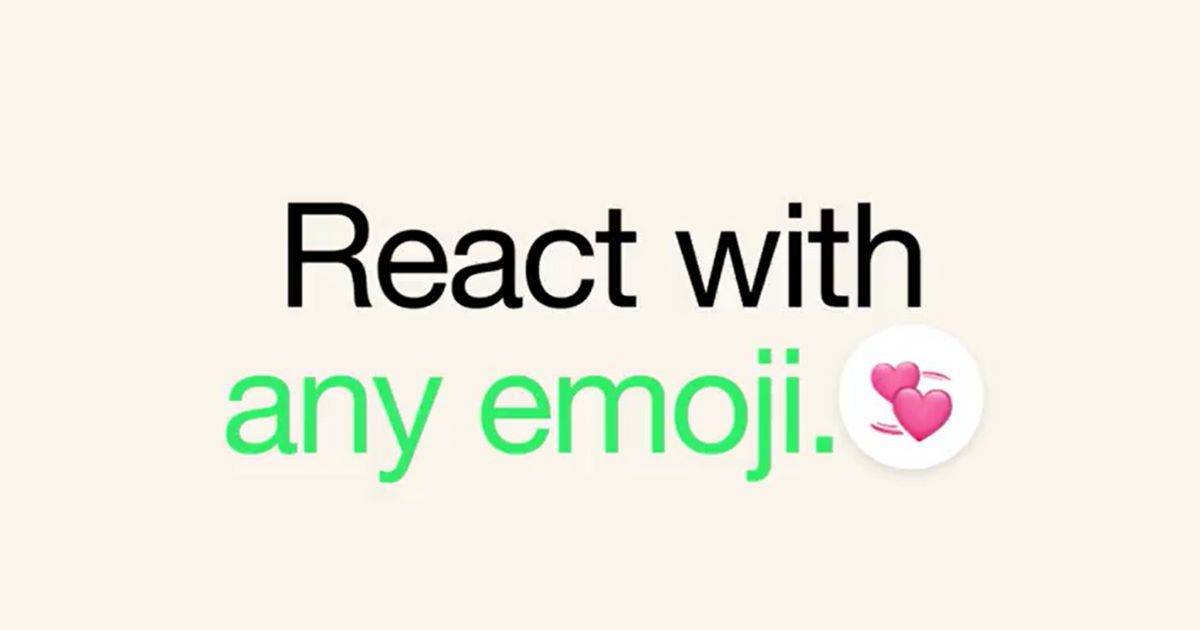 WhatsApp Reactions was introduced a couple of months ago on Android, iOS, and Desktop apps. Reactions are WhatsApp's new way to respond or acknowledge a message or media file. When the feature was announced users could use only six emoji 一 which were preset by Meat-owned WhatsApp. Now, the company has expanded reactions to more emojis. In fact, you can use any emoji you'd like to react to.
With the latest beta update on Android and iOS, WhatsApp users are now getting a new "+" button next to the six pre-set emojis, which allows you to pick any new emoji for the message reaction. The update is also slowly rolling out to WhatsApp stable version and all the users will get this feature within the next few days.
WhatsApp React With Any Emoji
As of now, there are six emojis 一 thumbs up, heart, laughing, wow, sad, and pray to choose from. Now, with the new updated, when you long-press and media or a message, you will get a new "+" at the last which allows you to pick any emoji of your choice. This is similar to the Instagram and Slack reactions 一 both of which allow you to pick any emoji.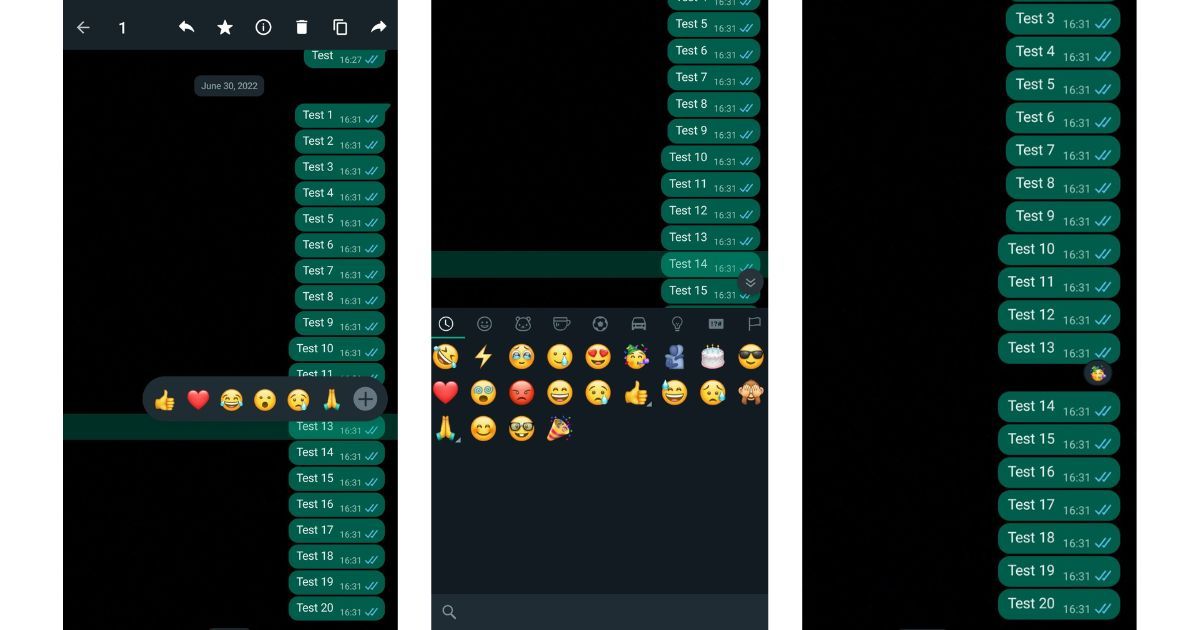 As of now, we are on version 2.22.16.2 (Beta) on Android and we are able to react to a message with any emoji, as you can see from the screenshot above. A previous report suggested there will be a new row dedicated to recent reactions on iOS. However, the same is not present on the Android beta version, at least for now. WhatsApp might add this feature later.
Also Read: How to Use WhatsApp Reactions on Android, iOS, and WhatsApp Web
The feature will make it to the stable version of Android and iOS in the next few days. While we are yet to see this feature on WhatsApp Web/Desktop, the feature is expected to eventually make it to the Web/Desktop version as well.