Highlights
WhatsApp screen sharing feature is now rolling out to beta testers on Android.
The new feature lets Android beta users share the content on their screen during a video call.
The feature might not be available in large group calls and for those using an older WhatsApp version.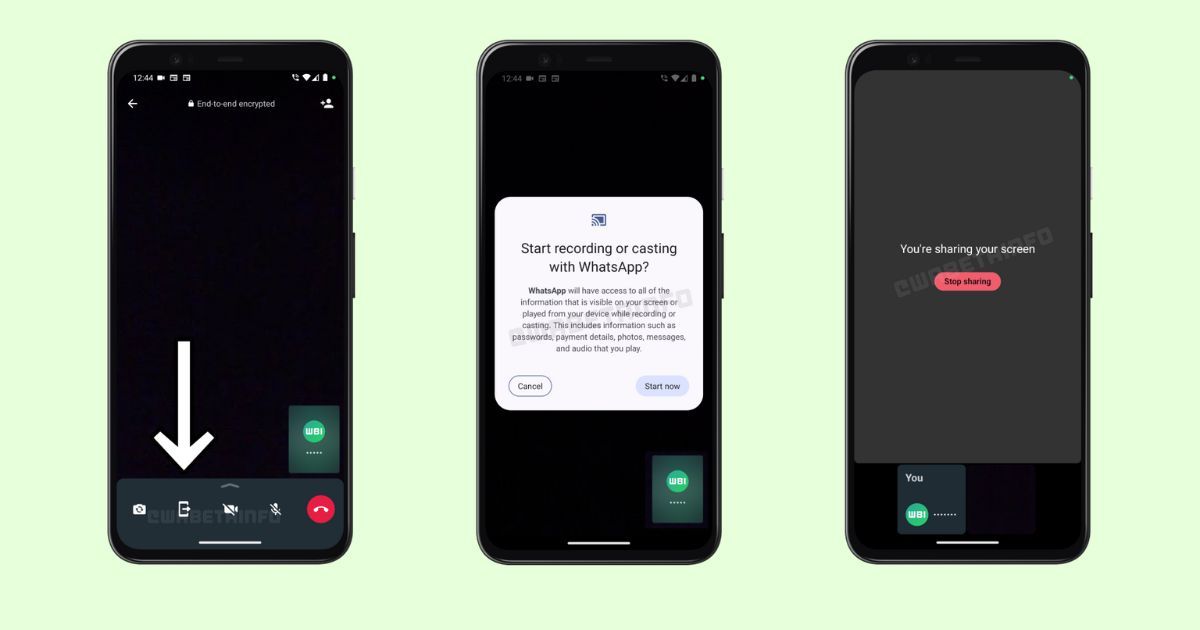 WhatsApp screen sharing feature is now rolling out to all beta testers on the Android platform. To get the feature, Android beta testers must download and install the latest WhatsApp beta for Android version 2.23.11.19 from Play Store. Once installed, beta users should be able to see the new screen sharing button on the bottom tab, right next to the toggle camera button. However, the screenshot shared by WABetaInfo has a concerning disclaimer that might stop many users from using the feature. Read ahead to learn about the latest WhatsApp feature, how it works, and whether you should use it.
Whatsapp Is Rolling Out the Screen Sharing Feature to Beta Testers on Android
📝 WhatsApp beta for Android 2.23.11.19: what's new?

• WhatsApp is releasing a screen-sharing feature!
• A new placement for tabs within the bottom navigation bar is available.https://t.co/qXkMrWFZfM pic.twitter.com/ktowYuslIz

— WABetaInfo (@WABetaInfo) May 27, 2023

As mentioned, WhatsApp testers need to install the latest WhatsApp beta for Android version 2.23.11.19 from Play Store to access the screen-sharing feature. You can see the feature during a video call once you install the latest beta update on your Android smartphone. As you can see in the image above, the screen-sharing option appears as the second icon from the left in the bottom bar during the video call.
However, when you click on the screen sharing button, WhatsApp warns users that if they choose to use the feature, "WhatsApp will have access to all of the information that is visible on your screen or played from your device while recording or casting. This includes passwords, payment details, photos, messages, and audio you play."
However, WABetaInfo reports that the feature is only enabled when the users consent to share their screen's content. Moreover, they will be in complete control of the feature and can halt the transmission any time they want despite the continuous transmission. Note that everything on your display will be recorded and shared with the recipient while sharing the screen.
The WABetaInfo report also highlights that the feature might not work for some Android users despite being available to all WhatsApp beta users. It will not work in large group calls, and if the recipient is using an older version of WhatsApp, they will not be able to see the content of your display.
Currently, the feature is in the beta testing phase and rolling out to beta users in a phased manner. It should arrive in a stable public update in the near future.