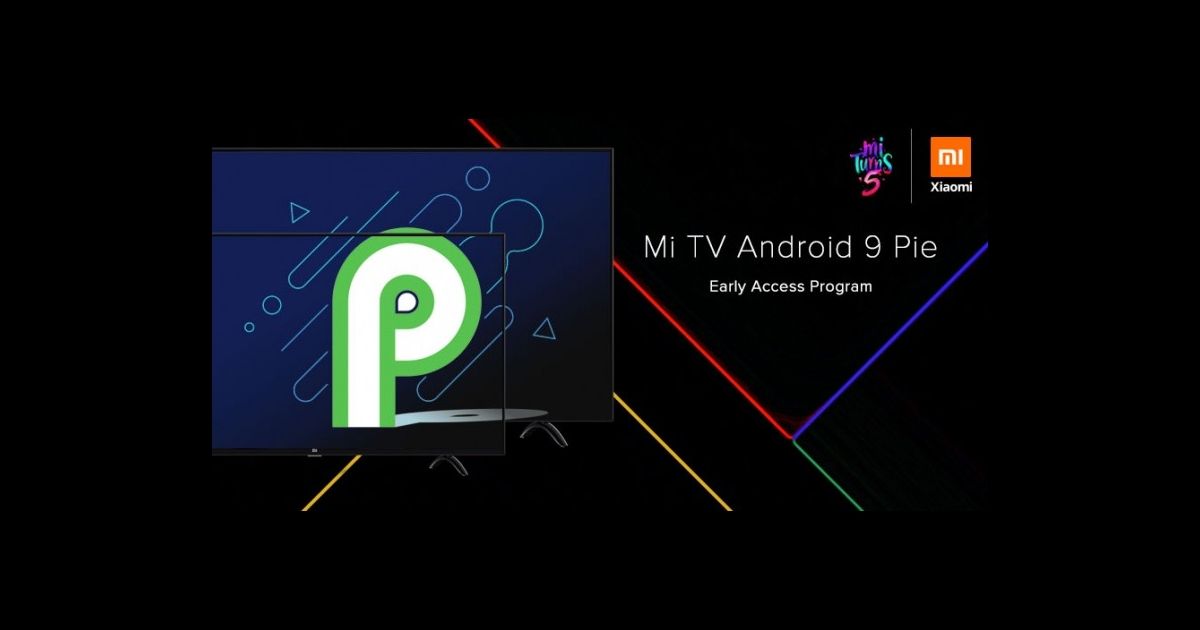 Xiaomi's television lineup has been quite a successful product in India, with the Mi TV 4A that launched in 2018 being one of the more popular offerings. While the 4A lineup has been replaced by the Mi TV 4A Pro and other offerings from Xiaomi, the brand is continuing to offer after-sales support to owners of its older products. As such, in a recent published Mi Community forum post, the brand announced that the Mi TV 4A will be soon receiving a firmware upgrade to Android 9 Pie. Xiaomi will be effectively skipping the update to Android 8.0 Oreo and directly moving forward to Android Pie, thus being one of the first brands to offer this OS version on a TV in India. Furthermore, fans will have the chance to get early access to the software so that they can help Xiaomi test the early builds.
Mi TV 4A Android 9 Pie Eligible TV Models, Early Access Program
The upcoming Android 9.0 Pie update will be rolled out to both the 32-inch and 43-inch variants of the Mi TV 4A. Xiaomi first unveiled these TVs in India in early 2018. If you are an owner of one such television and want to try out an early test build based on Android 9.0 Pie on it, then you can sing up for the Mi TV Early Access Program by following this link. You have until the midnight of July 20, 2019, to sign up. A total of 50 Mi fans that sign up will be selected to be part of the early access program, and the names of those who get selected will be announced over on the Mi Community forum page.
Mi TV 4A Android 9 Pie Update: Reason For Delay
Over on the forum post, Xiaomi explains that the delay in getting the Mi TV 4A moved over to Android from PatchWall UI was due to the multiple obstacles at various stages. The first of these issues was allocating manpower appropriately between upcoming products, ongoing R&D, and existing products. Next up is the challenge Xiaomi faced while developing the new ROMS for its TVs.
One of the first software-related problems is with the TV encountering a 'soft brick.' A soft brick happens if the power goes out in the middle of an update that generally requires software to be flashed in multiple stages. If this were to occur on your Mi TV, then the only solution would be for a service agent to physically flash software using a laptop and a USB male-male cable.
The other problem Xiaomi faced was with regards to the Amlogic chipsets used in Mi TV 4A units. Apparently, extended engineering is required to ensure Android TV images with version 7 or above work with these chipsets.
The next time-consuming obstacle was matching up to Google's standards and guidelines for developing an Android-based ROM for Xiaomi's televisions. As such, the brand has successfully managed to provide access to the Play Store, Google Assistant, Play Movies, Play Music, an improved YouTube app, and built-in Chromecast on Mi TV 4A units.
But perhaps one of the main reasons the update was delayed was because of Xiaomi's decision to skip Android 8 Oreo and directly approach Android 9 Pie. This has ensured that all Xiaomi television that will either arrive with or get updated to Android 9 Pie builds will also get the latest security features and patches Google provides.