Highlights
Xiaomi announced that it would launch MIUI 14 on February 27 in India.
The brand has already scheduled the launch of Xiaomi 13 Pro on the same date.
Xiaomi would announce the complete features and rollout schedule on the launch date.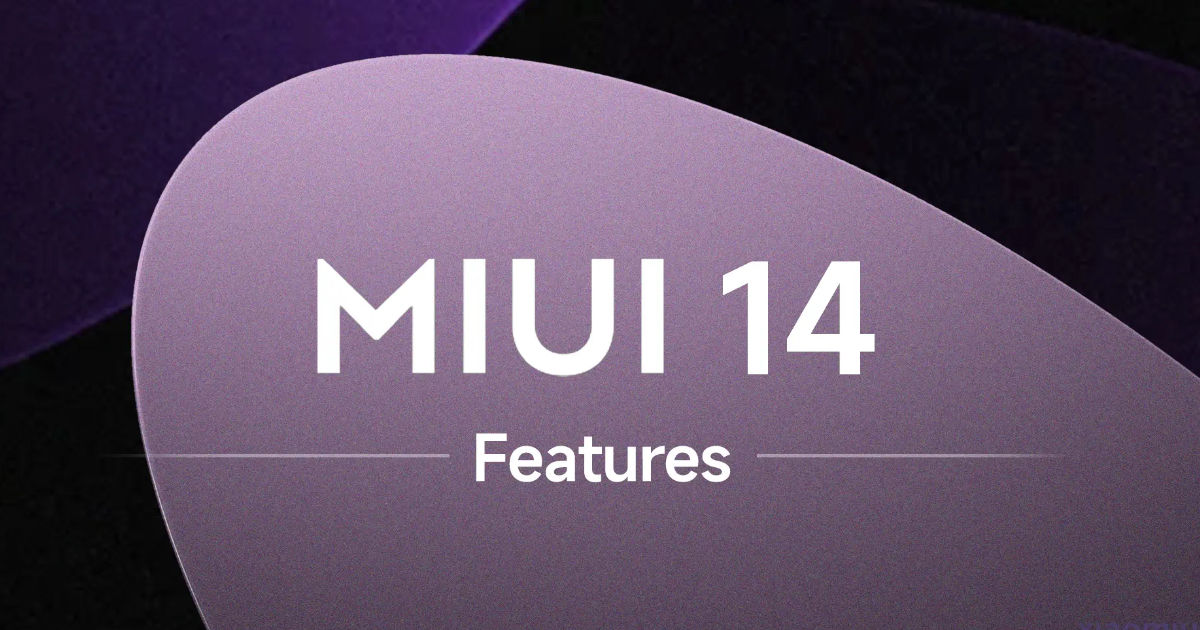 Xiaomi will launch its flagship Xiaomi 13 Pro smartphone on February 27 in India. Ahead of the launch, the company has revealed that they will also launch MIUI 14 in India at the same event. The Chinese brand had already started rolling out MIUI 14 for its eligible smartphones. But the upcoming Xiaomi 13 Pro would be the first smartphone to launch with MIUI 14 on top of Android 13 out of the box. Xiaomi would unveil the features of MIUI 14, which hasn't been available for the MIUI 14 updated smartphones yet. The announcement of the launch of MIUI 14 was revealed by Xiaomi India President Muralikrishnan B.
What to Expect in MIUI 14 Launch in India?
Xiaomi is yet to unlock the full features of MIUI 14 running phones in India. For reference, the recently launched Poco X5 Pro 5G came with MIUI 14 on top of Android 12 out of the box. Many features are still missing from the smartphone. The features would be available only after the launch of MIUI 14 in India.
The brand would reveal the full features at the launch event. It is likely to receive all features which were available in China. Apart from the launch, Xiaomi would announce the timeline for the update schedule of its smartphones. It will also share the list of eligible smartphones. The global launch of MIUI 14 will take place on February 26, along with the Xiaomi 13 series smartphones.
MIUI 14 Features and Eligible Devices
The primary change is with the user interface, which comes with a fresh design. It also gets features like icon resizing and brings many new widgets. Xiaomi has improved the performance of its smartphone by making its software light. It also integrates many AI features with the MIUI 14 update.
Xiaomi has included many new animations with the update which are faster and quicker. The built-in apps like recorder, compass, and app vault get a complete makeover with the update. The brand also improves the privacy and security of its smartphones. Here is the unofficial list of eligible smartphones from Xiaomi and its sub-brands.
Xiaomi Smartphones
Xiaomi 12 Pro

Mi 11 Ultra

Xiaomi 11T Pro

Xiaomi 11i Hypercharge

Xiaomi 11i

Xiaomi 11 Lite NE 5G

Mi 11 Lite

Mi 11X Pro

Mi 11X

Xiaomi Pad 5
Redmi Smartphones
Redmi Note 12 Pro+

Redmi Note 12 Pro

Redmi Note 12

Redmi K50i

Redmi Note 11 Pro+

Redmi Note 11 Pro

Redmi Note 11S

Redmi Note 11

Redmi Note 11T

Redmi Note 10 Pro Max

Redmi 10

Redmi Note 10 Pro

Redmi Note 10T

Redmi Note 10S

Redmi Note 10 Lite

Redmi 10A

Redmi 10 Power

Redmi 10 Prime (2022)

Redmi 10 Prime

Redmi 9T
POCO Smartphones
Poco F4

Poco F3 GT

Poco X4 Pro 5G

Poco M4 Pro 5G

Poco M4 Pro

Poco M4

Poco M3 Pro 5G