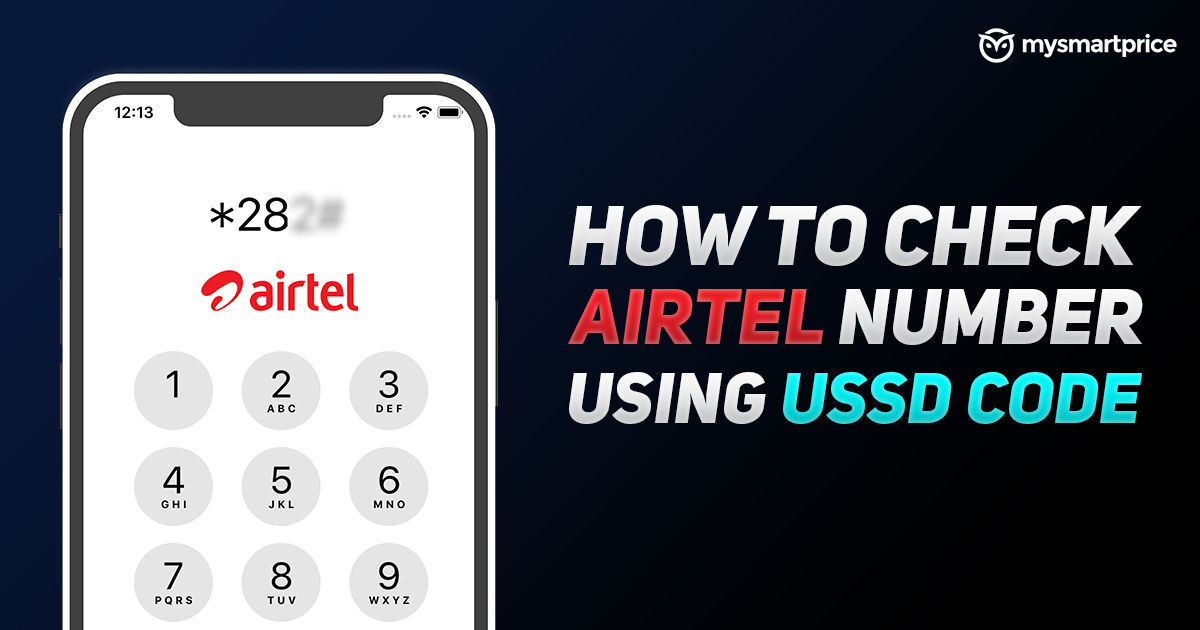 Bharti Airtel is one of the top telecom operators in India. The telco has a strong presence over the length and breadth of the country. Airtel has also rolled out its 5G services in the country known as Airtel 5G Plus, which provides blazing-fast speeds for download and upload. Currently, the operator is expanding its 5G network to every nook and cranny of the country, and it has already rolled out the service in 100+ cities. The best thing about the 5G services from the operator is that it is currently available for free.
That being said, many want to switch their number from Jio or Vodafone Idea to Airtel to experience true 5G services. While most of you have probably memorized your mobile numbers, there are some cases where you might have forgotten them. It could be a secondary number you rarely use or a new mobile number you've recently switched to. Whatever the reason may be, if you're in this situation, there's thankfully an easy solution.
Airtel offers a plethora of ways through which you can easily find out your mobile number. If you have access to the internet, you can find out the number using the Airtel Thanks app. Alternatively, you can use USSD codes which simply involve dialing a specific code. In fact, USSD codes also let you check different things like balance, data, validity and more. So, if you've forgotten your Airtel mobile number, we've compiled this guide to help you find it out in a jiffy.
Also Read: Airtel Balance Check: How to Check Airtel Balance Via My Airtel App and USSD Code?
How to Check Airtel Mobile Number Using USSD Code
The telecom operator provides a host of interesting USSD codes to know different details about your Airtel mobile number. For those who are not aware, USSD is known as Unstructured Supplementary Service Data. The codes help to get all the information about different services without calling customer care. However, you should know the exact code to get the information you're looking for. If you need to find out your Airtel mobile number, you should follow these steps:
Open your Phone app on your mobile phone and go to Dialer.
Dial *282#.
You will receive a pop-up message on your phone's screen showing your Airtel mobile number.
Also Read: Airtel DTH Mobile Number Update: How to Change Your Airtel Digital TV Registered Mobile Number
How to Find Your Airtel Mobile Number Online
Airtel also allows you to check your mobile number via the Airtel Thanks application. All you need to do is follow these steps:
Download the Airtel Thanks app from the Google Play Store or Apple App Store.
Click on the Download app and install it on your smartphone.
Open the Airtel Thanks app and log in.
You will be able to view your Airtel mobile number at the top of the screen.
The Airtel Thanks application also shows all the information related to your mobile number, including balance, validity, data usage, and more. One can also recharge directly from the application, and the brand provides some additional offers as well.
Also Read: Airtel SIM Activation: How to Activate New Airtel eSIM and 4G SIM
How to Find Your Airtel Mobile Number via Customer Care
Customers can also check their Airtel mobile number by simply calling the customer care number. Users can dial 121 or 198 from their registered Airtel mobile number and follow the instructions to know the mobile number along with its balance and validity.
How to Find Your Airtel Mobile Number via Setting Menu on Smartphone
Interestingly, you can also find your Airtel mobile number on your smartphone by going to the Settings menu. Both Android and iOS users can find their Airtel mobile numbers in the Settings app. Here's how you can find it:
Find Airtel Number on Android in Settings Menu
If you are an Android smartphone user, then you can follow these steps to know your Airtel mobile number.
Go to the Settings menu on your Android smartphone.
Now, go to the My Phone section at the bottom of the menu.
There, you will find the mobile number for both SIMs.
Find Airtel Number on iOS in Settings Menu
iOS users can also get the Airtel mobile number on their iOS devices. Here's how you can do it:
Go to Settings Menu on your iPhone.
Now select the Phone application and tap on it.
There, you will find your mobile number in the My Number section.