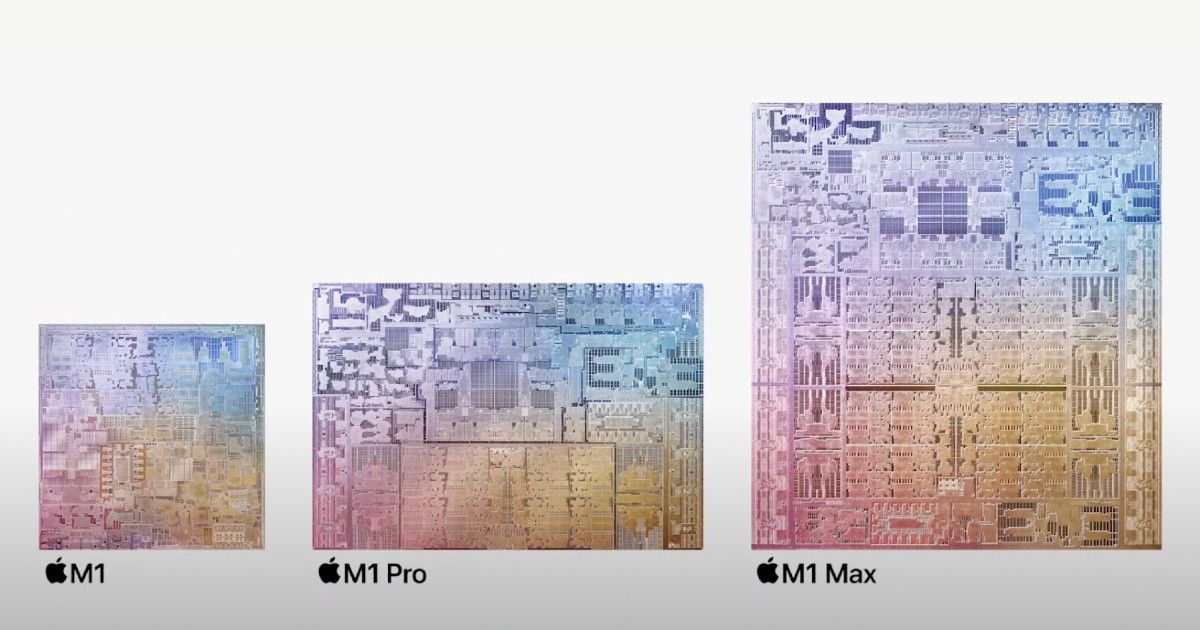 The leaks were wrong for once. Apple didn't announce a new M1X chip for its Macbook Pros at the 'Unleashed' event today. Instead, the company announced two new chips that will run its Mac laptops going forward. Apple now has a M1 Pro chip and another M1 Max, which feels like a direct reaction to criticism that there's very little separating iPads, Macbook Air and Macbook Pro laptops today. Apple hasn't confirmed this, but it really seems like the M1 chip will be reserved for the iPads and Macbook Air, while the M1 Pro and M1 Max give creators the laptop they want.
But what's different?
Truth be told, it really feels like Apple is admitting that last year's M1 chip was never meant to be a replacement for the creator-focused Intel-powered Macbooks, iMacs and Mac Minis. If you've read enough reviews, a key trend you may have noticed is that while everyone agreed that the M1 chips were bonkers good, they weren't particularly sure if creators, video editors, graphic designers and developers should be making the jump straight away.
Expect that to change this time…
"M1 has transformed our most popular systems with incredible performance, custom technologies, and industry-leading power efficiency. No one has ever applied a system-on-a-chip design to a pro system until today with M1 Pro and M1 Max," said Johny Srouji, Apple's senior vice president of Hardware Technologies. "With massive gains in CPU and GPU performance, up to six times the memory bandwidth, a new media engine with ProRes accelerators, and other advanced technologies, M1 Pro and M1 Max take Apple silicon even further, and are unlike anything else in a pro notebook," he added.
First the M1 Pro…
According to Apple, the new M1 Pro chip will bring 70 percent increased CPU performance and twice the graphic performance as compared to the M1. The M1 Pro has a 10-core CPU which is split into eight performance cores and two efficiency cores. There's also a 16-core GPU inside, with 2048 execution units. Execution units are the parts of a processor that actually perform the operations and calculations required of it.
Further, the M1 Pro will also support up to 32GB RAM, and it's still an integrated memory chip, meaning you won't be able to upgrade the RAM on your PC even if you wanted to. This new RAM has 200 GBps memory bandwidth though, which is an excellent spec to have.
Oh and in case you were wondering, it has just over two times the number of transistors as the M1, with 33.7 billion of those little things.
Now to the M1 Max…
If the M1 Pro is the chip we will see on all Macbook Pros out in the wild going forward, the M1 Max really seems to be the one every…umm super power user will want. This one has a 10-core CPU as well, with the same performance and efficiency split. However, it has higher memory bandwidth and a faster GPU.
For the M1 Max, Apple is offering 400 GBps memory bandwidth and the 32 core GPU on this one has 4096 execution units. The M1 Max will also support up to 64GB of memory, which one of Apple's developers said was just not possible on laptops so far. We'll have to check that claim out later.
Further, Apple says that both the M1 Pro and the M1 Max chips will have up to 1.7 times better CPU performance per watt against the M1 chip. The same is supposed to hold true for four-core and eight-core PC chips, though Apple didn't explicitly mention which PC chips it's comparing to.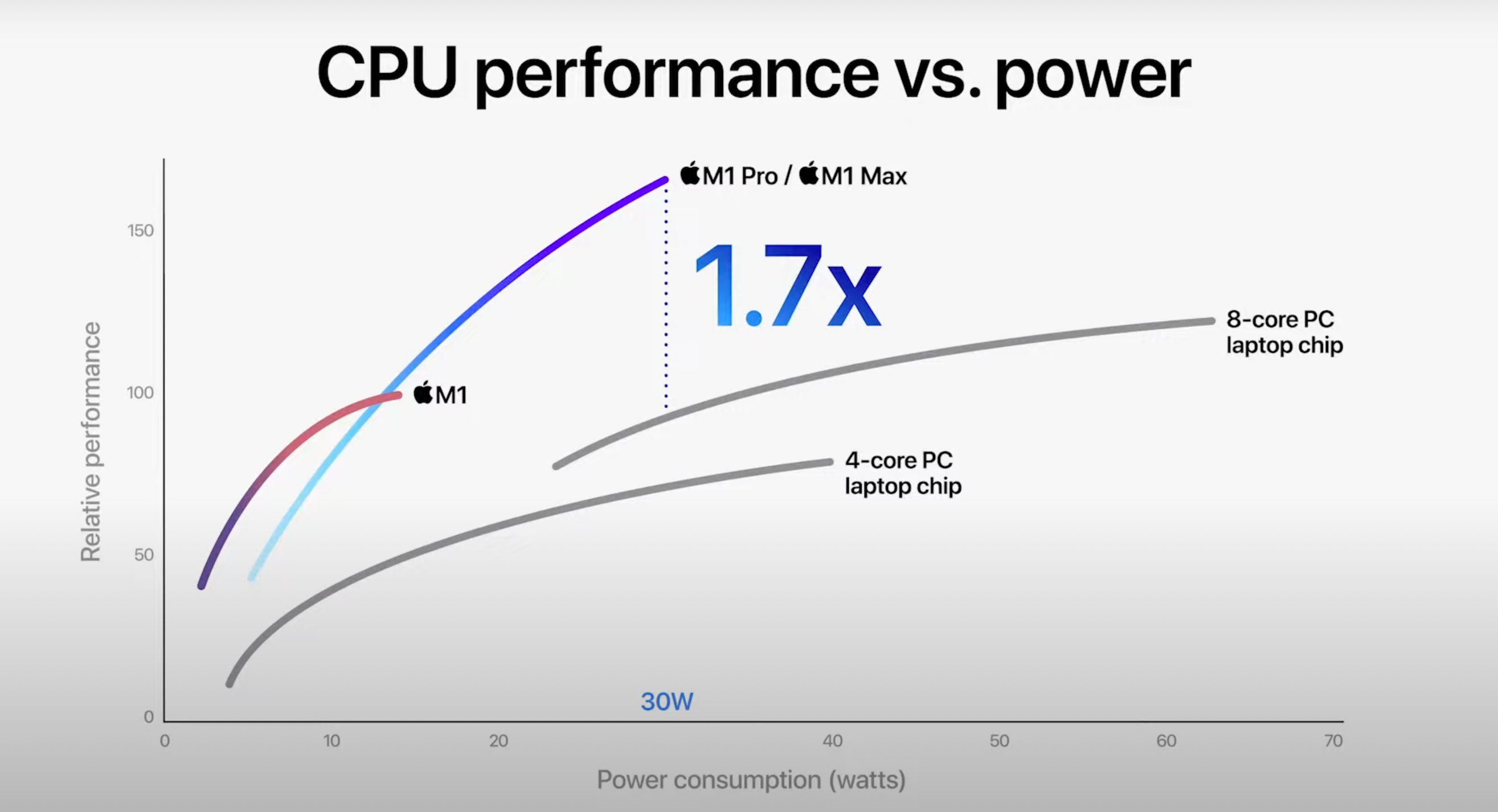 Should you buy it?
We know, we know. It's too early to really ask or answer that question. But come on, let's face it. Apple is quite clear that these chips are meant for those who 'need' that computing power, not for those who want it. Short of games finally being developed for Macs, we don't see why anyone who's not a creator or true power user will need Macs running on these chips.