Highlights
Apple has discontinued its M2-powered MacBook Pro models in India.
The M2-powered MacBook Pros have been replaced by updated MacBook Pro models, which pack the new M3 chipset.
The price in India starts at Rs 1,69,900 for the base 14-inch MacBook Pro with M3.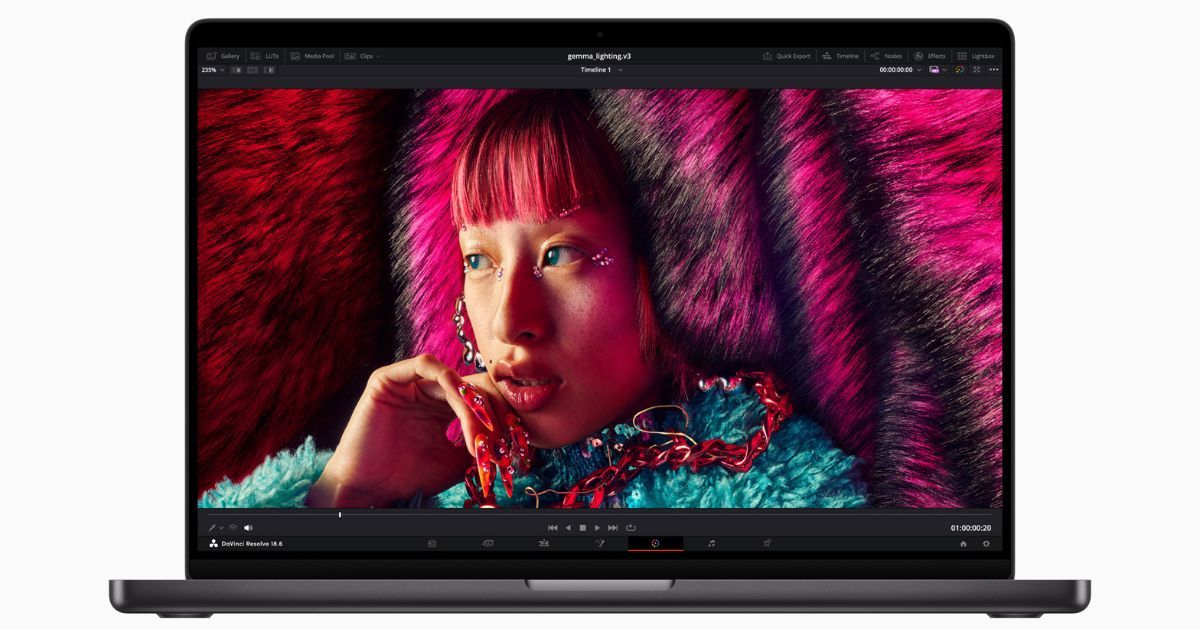 Apple has discontinued its M2-powered MacBook Pro models in India as the company replaced the devices with an updated MacBook Pro series featuring the new M3 chip. Apple announced the launch of its 14-inch and 16-inch MacBook Pro laptops powered by the company's new flagship M3 processors at its Scary Fast event on October 30. The new Apple MacBook Pro laptops will go on sale in India from November 7.
As we've seen Apple discontinue previous models of several of its devices when it launched new variants in the past as well, the move doesn't come as a surprise. Another recent example of this is the discontinuation of iPhone 14 Pro and 14 Pro Max as the company introduced the iPhone 15 series at its 'Wonderlust' event in September this year.
New M3-powered MacBook Pro Models Replace Older Variants
New MacBook Pro models include a 14-inch model and a 16-inch model. The 14-inch variant can be bought with M3, M3 Pro, and M3 Max processor variants. Meanwhile, the 16-inch model is available with M3 Max and M3 Pro processor options.
In addition to the M2-powered 14-inch and 15-inch MacBook Pro models, Apple's 13-inch MacBook Pro has been discontinued in India as well. This was first spotted by tipster Ishan Agarwal, who revealed the information in a post on X. To give a perspective, the 14-inch and 15-inch MacBook Pros were made official in January 2023.
What Improvements Do M3 Series Chipsets Bring?
The M3 chips succeed the M2 series chipset and are built using a 3-nanometer process. They bring a number of improvements in performance and efficiency in addition to a next-generation GPU that includes a new Dynamic Caching technology. The technology, which Apple says is industry-first, has been designed to use only the exact amount of memory needed for each task.
The M3 chipset series is said to offer 2.5x faster rendering speeds compared to the M1 series. In addition, the CPU performance and efficiency cores are said to improve by 30 percent and 50 percent respectively. The M3 family supports up to 128GB of fast LPDDR5 unified memory and the Neural Engine is said to be 60 percent faster than in M1.
M3-Powered MacBook Pro Variants Price In India
The M3-powered MacBook Pros are already available for pre-order in India via the company's website as well as the Apple Store app. The sale will begin from November 7 when the devices will also be available at Apple Stores and Apple Authorised Reseller stores across the country.
The price for the 14-inch MacBook Pro with M3 starts at Rs 1,69,900, while the variants with M3 Pro and M3 Max start at Rs 1,99,900 respectively. The higher-end 16-inch models start at Rs 2,49,900 in India.
In addition to a significant update in overall performance and hardware, the base price of a MacBook Pro has also seen a jump, thanks to Apple discontinuing older models. The move means users will need to shell out Rs 1,69,900 as the starting price for a Macbook Pro compared to Rs 1,29,900, which was the base price of a 13-inch M2-powered MacBook Pro. Read more details about the specifications and features of the new MacBook Pro models here.