Highlights
Oppo's ColorOS is one of the best custom Android skins.
Oppo is bringing new changes and improvements to it with Android 14.
It is scheduled to release in August.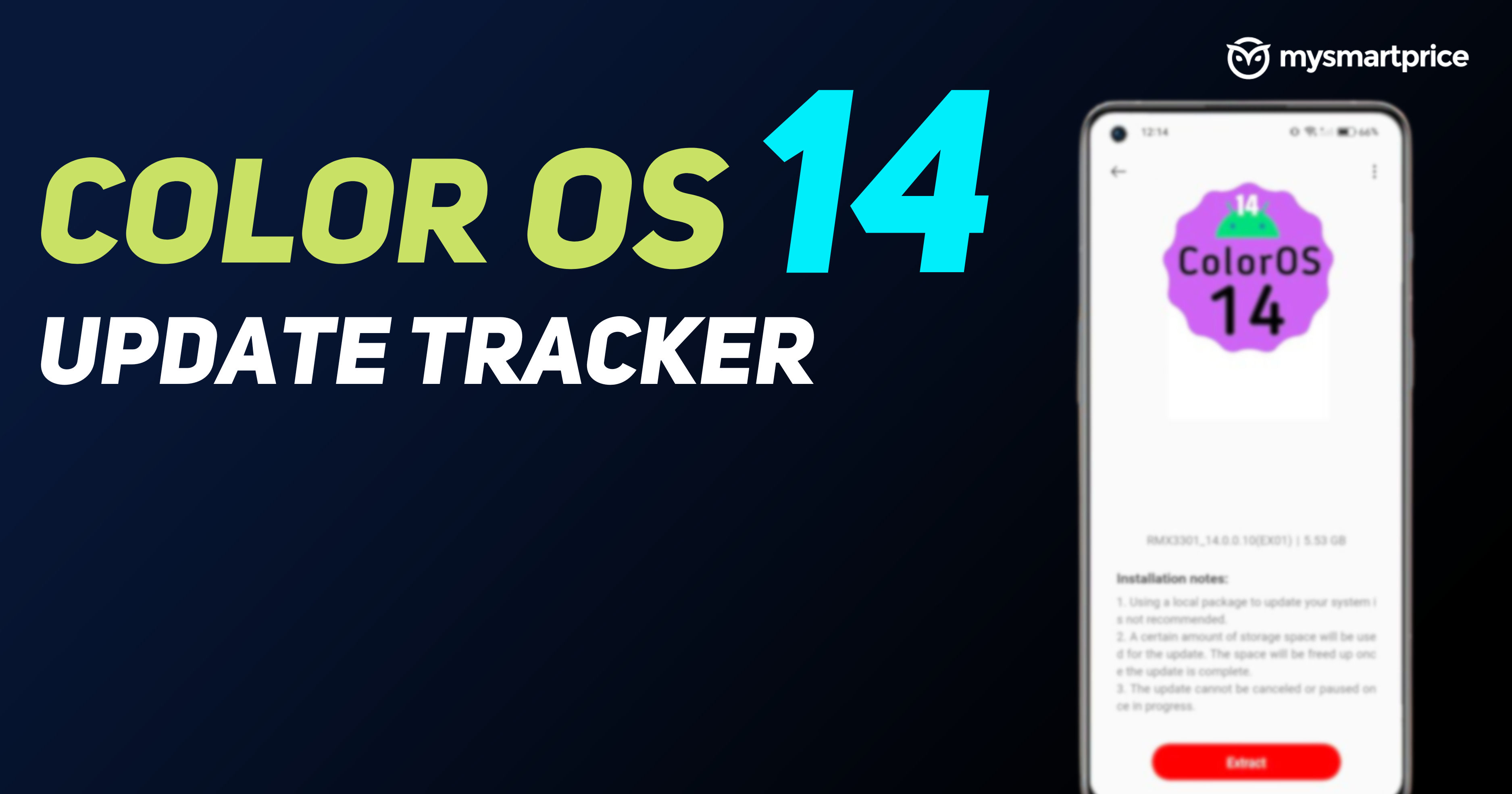 With the release of the Android 14 developer beta update, OPPO also started rolling out the beta of their very own skin of Android, the ColorOS 14. The 14th software revision brings some significant changes and a user interface overhaul. The ColorOS 14 is OPPO's in-house skin on top of Android 14, with heavy customizations, feature implementations, and performance improvements developed for Oppo and Chinese OnePlus devices.
The First Android 14-based Beta update was released on Oppo's Find N2 Flip in May. And, since then, the beta for other Oppo and OnePlus devices is expected to arrive anytime soon. Let's see what Oppo's new ColourOS 14 offers, when we can expect it and what features it brings.
ColorOS 14 Update Release Date
Seeing OPPO's track record of their ColorOS release, the last version of ColorOS, the ColorOS 13, was released in August. And release in August is a thing for OPPO regarding the ColorOS release. Usually, OPPO unveils their ColorOS updates alongside their flagship smartphone release, and we can expect the same this year. The stable builds of ColorOS 14 based on Android 14 might be available in August.

ColorOS 14 Top Features
Like Android 14, the ColorOS 14 update will also focus on security, accessibility, and customizations. Here are some key features we can expect with ColorOS 14 stable update.
Control Center
In ColorOS 13, Oppo already overhauled the control centre and is tipped to get more tweaks in ColorOS 14. The update is said to have more curbed edges and will be more accessible. The company might bring changes in the quick settings shortcuts where it will be more inclined towards the bottom for better one-hand usage.
Icons
The Icons on the ColorOS were recently introduced with an Aquamorphic design with Monet theming. OPPO is expanding its customization options like icon shapes, size, the look of icons, and more with the ColourOS 14 update. The leaks suggest that you can set the grid size of 2X4 icons for the first time in ColorOS smartphones.
Lock Screen
Google has followed iOS and has added tons of new customizations in the Lock Screen, like new clocks, fonts, and icons alongside new wallpapers that can adapt any design user want, from emoji to icons. ColorOS has always had such features in lock screen customizations and is adding more where you can see more clocks and fonts.
Charging Animation
The Oppo is known for its innovative charging animations, especially in the devices with SuperVOOC charging support. They have constantly refreshed the charging animations with something new and better every time. This time it seems no different for ColorOS 14 as well. It is sure to have a new and improved charging animation.
Widget
Widgets have had a lot of hype since the theory was introduced in iOS, but they have yet to be new news to an Android user as the devices have been around since the first version of Android. But, following the hype, they have so many improvements in every OS in the market, and ColourOS 14 is sure to be on the Widget hype bandwagon. Following the trend, the ColorOS 14 will bring new and improved system widgets with curated functionalities that will benefit users.
ColorOS 14 for OPPO Phones: List of Compatible Devices
If your OPPO device will get the new ColorOS 14 update, check out the list below. OnePlus Devices only in China are eligible to get ColorOS updates. Keep an eye on this list as we update it in the future as more devices get official confirmation.
OPPO Devices eligible for ColorOS 14
OPPO Reno 8T

OPPO Reno 8T 5G

OPPO A78

OPPO A56s

OPPO Find N2 Flip

OPPO Find N2

OPPO Reno 9 Pro+

OPPO Reno 9 Pro

OPPO Reno 9

OPPO F21 Pro 5G
OnePlus Devices (China) Eligible For ColorOS 14
OnePlus 11

OnePlus Ace 2

OnePlus 10 Pro

OnePlus 9 Pro

OnePlus 9

OnePlus 9RT

OnePlus 9R

OnePlus Ace

OnePlus Ace Pro
How to install ColorOS 14 Beta on Compatible Devices?
If you are eager to try the newest version of ColourOS and can't wait till the arrival of a stable release, then wait no more. You can instantly get the best version of the software on your eligible devices as soon as now. But, proceed cautiously as the best build of operation systems is unstable and can brick your device functionality.
Open the Settings app on your ColorOS device

Tap on "Software Update"

Tap on the settings icon in the right top corner

Select trial version

Fill out your details and information

Wait till you get the slot

Once you get Slock you will get an update notification for ColorOS 14
ColorOS 14 Latest News
ColorOS 14 Fold Might be Launched Soon for OPPO Foldable Smartphones
OPPO might also roll out a special version of ColorOS 14, which will be meant for foldable smartphones. Dubbed as ColorOS 14 Fold, the company is reportedly testing the update for its range of foldable smartphones, including OPPO Find N2.
OPPO Rolls out Android 14 Beta 1 for the OPPO Find N2 Flip
OPPO has confirmed that it has rolled out the first Android 14 Beta update for its flagship smartphone, Find N2 Flip. However, the company cautioned that this is the first beta update and is meant for those who have deep knowledge of Android and tech in general. This also means that the update will be highly unstable.