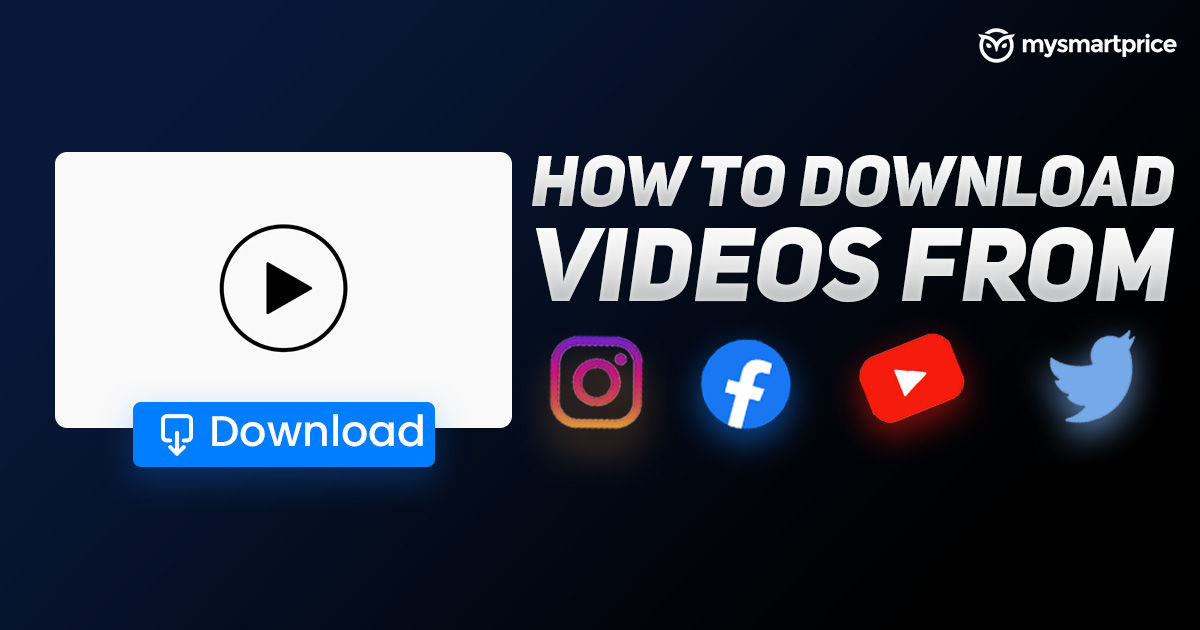 Let's face it – we all love watching videos. Be it sports, the classic old movie or an online comedy show that only airs on social media, we all love watching videos in varying forms. However, the downside of our hyper-connected life is that most of the content that we so dearly love is all available online. Hence, when you are traveling in airplanes, or for areas with bad network coverage and no available Wi-Fi, it may become fairly annoying for users to fulfill their entertainment requirements without any or at least adequate internet services at hand. While some popular apps do allow users to officially download videos into their app caches to enjoy while offline, not all social media apps and services are quite as intuitive. Here, we look at four of our most popular apps for video consumption – YouTube, Instagram, Twitter and Facebook, and give you steps to download videos from these sites for watching offline.
*Editor's note: Any third-party site or app that allows you to download videos from any of these apps are against the legal policies of YouTube, Instagram, Twitter and Facebook. Only download videos for personal offline viewing under unavoidable circumstances and any distribution of these downloaded videos for any commercial benefit can be penalised by any of these companies.
Also Read: YouTube Shorts Download: How to Download YouTube Shorts Videos Online and Save in Phone Gallery
Online Video Downloader for YouTube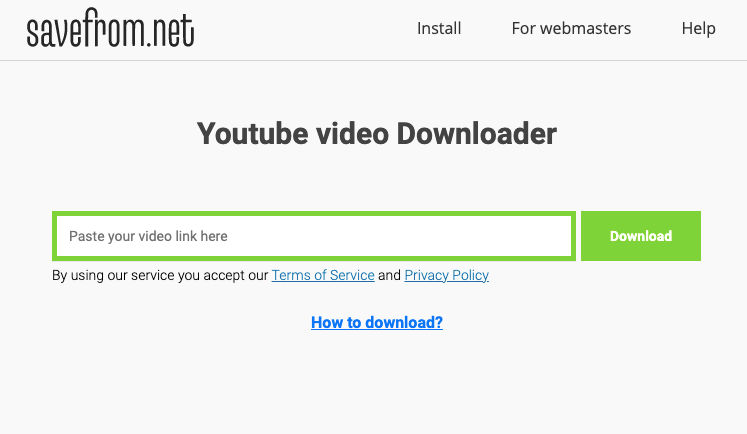 Of the four choicest apps for video consumption, YouTube is one that does allow you to officially save videos to view them offline, later. This feature is available for all, and to use it, use the following steps:
Open the video of choice, and keep the video in portrait orientation mode.
Scroll down on the video, and tap on the 'download' button right below it.
You will then be prompted that your video has been saved for offline viewing. However, do note that this download feature works only for you to see them offline, and not share a copy outside of YouTube.
If you wish to have the videos on your PC, there are numerous websites such as KeepVid and SaveFrom YouTube downloader, which allow you to download any video you please. To do this, use the following steps:
Also Read:
Run a browser search and select the free video downloader of your choice.
In the selected downloader, paste the URL of the video you wish to download, and wait for a few seconds for the download to be processed.
Most of the downloaders also let you select the quality of the video to be downloaded, and if you'd wish to download only the audio part of the videos. Here, select the quality and the format in which you wish the file to be downloaded.
The file should be downloaded in your preferred format and quality.
Users should note that the same procedure also works for downloading the videos as offline files to your phone as well.
Also Read: Twitter Video Download: How to Download Twitter Videos on Your Android, iOS Mobile Phones and Laptop
Online Downloader to Download Videos and Reels from Instagram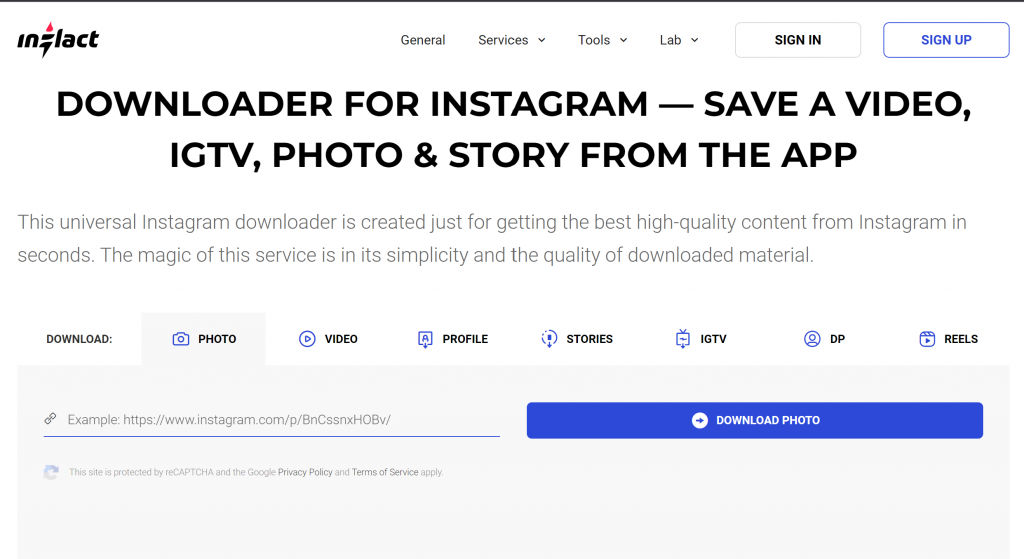 Unlike YouTube, Instagram does not let you download its IGTV or Reels videos to view offline later. The best you can do here, officially, is to save videos and posts for getting back to them later – but this works more for bookmarking the posts. To download videos from here, use the following steps:
Like unofficial YouTube downloaders, Instagram too has plenty of third-party sites such as Inflact by Ingramer. Select one of your preference.
In Instagram, select the video to be downloaded and copy its URL.
Simply paste it in the URL bar of the downloader, and wait for the download to automatically process and begin.
You may also access these sites in Google Chrome's 'desktop mode' on Android phones to download the files to your Android phone. For iOS, you will likely need an app since Apple's security features can restrict unverified third party downloads from sites. Hence, use apps such as Blaze to get the choicest IGTV and Reels videos on your phone, locally.
Also Read: Instagram Reels Download: How to Download Instagram Reels Video Online on Android Mobile, iPhone, PC
Online Video Downloader for Twitter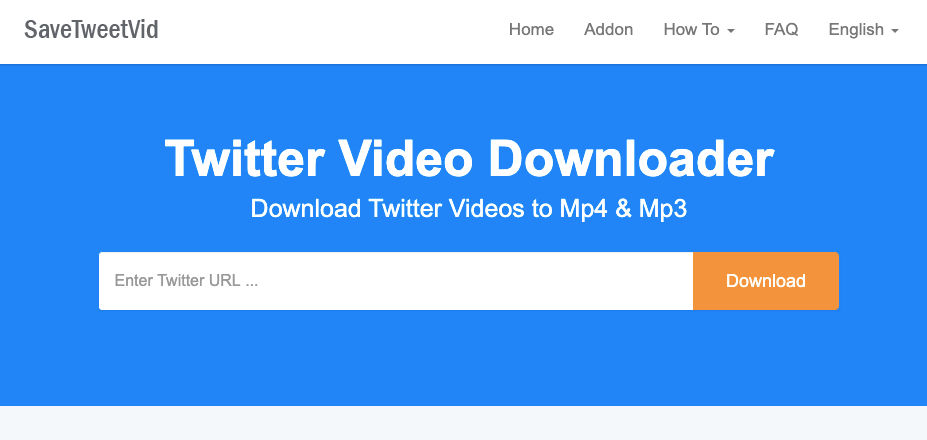 Like all social media platforms, Twitter also does not allow users to download videos for offline viewing, primarily for copyright purposes. For Twitter, the steps are fairly similar to the rest as well. Here's how you can go about it:
Access sites such as SaveTweetVid, Twitter Video Downloader or Download Twitter Videos, both named rather unimaginatively.
Paste the link of a Twitter video, and wait for the video to be processed.
Once completed, your download will begin automatically.
If it doesn't, you will see a button to process the download manually.
Also Read: Twitter Video Download: How to Download Twitter Videos on Your Android, iOS Mobile Phones and Laptop
This process works on PCs as well as for Android phones, while for iOS, users will be required to access a site using a third party web browser, and not Safari. Depending on your app permission settings, you may also need to grant the third party browser permission to download files to your phone. Be careful, though: use it only when you trust a site, or you have to get a Twitter video to view offline, as such processes often come with security implications.
Online Video Downloader for Facebook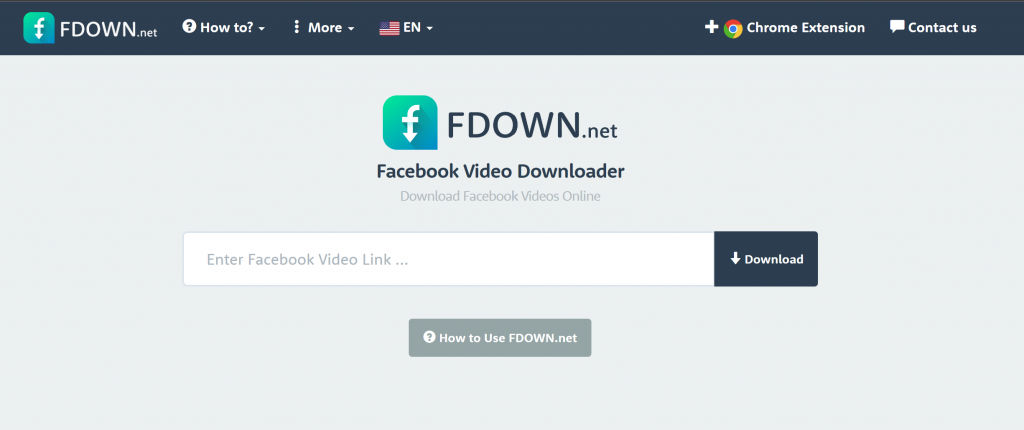 Facebook has considerably started focusing more on videos, with properties such as Facebook Watch in the fray. Naturally, the quality of video content on the platform has progressively improved. If you want access to them offline, the process is also exactly the same as for other platforms.
On desktop, trust websites such as FB Video Downloader or FDown to download videos the same way you'd do for YouTube, Twitter and Instagram.
Copy the URL of videos from the main Facebook app or the Facebook page, and paste it on one of the downloaders. Process the video and download it on your PC.
On phones too, simply use the browser route to download the videos to your phone, in order to avoid downloading suspicious, unverified apps that have not been updated for ages.
Also Read: Facebook Video Download: How To Download Facebook Videos, Reels Online on Android, iOS Mobiles, Laptop
Can I share my YouTube video on Facebook?
Yes, you can share YouTube videos on Facebook. All you need to do is go to the video on YouTube and beneath it, you will find the option to share. There will be multiple platforms on which you can share the video including Facebook. Click on it and you will be prompted to add a message with the video. Once done, you can simply share the video on your Facebook profile. Alternatively, you can simply copy the link and paste it into a status update and then post it.
Also Read: Verify YouTube Channel: How to Verify YouTube Channel, What are its Benefits, Minimum Requirement, and More
Why is there no thumbnail for my YouTube video on Facebook?
We all have been through this thing. Whenever we post a YouTube video on Facebook, the title and description, though the thumbnail is broken. This is caused due to different problems including bug, browser incompatibility, insufficient cache memory, cookies problems, and more. The simple way to fix this issue is to clear the cache of the browser and post the video again. If that doesn't work, you can search the Facebook debugger tool, paste the link and click on the Debug button to recover the broken thumbnail.