Highlights
iQOO 11 is the first Snapdragon 8 Gen 2-powered device in India
It appeals to gamers with its 144Hz 2K AMOLED display and the highest benchmark scores
Its Legend colourway comes with a unique vegan leather texture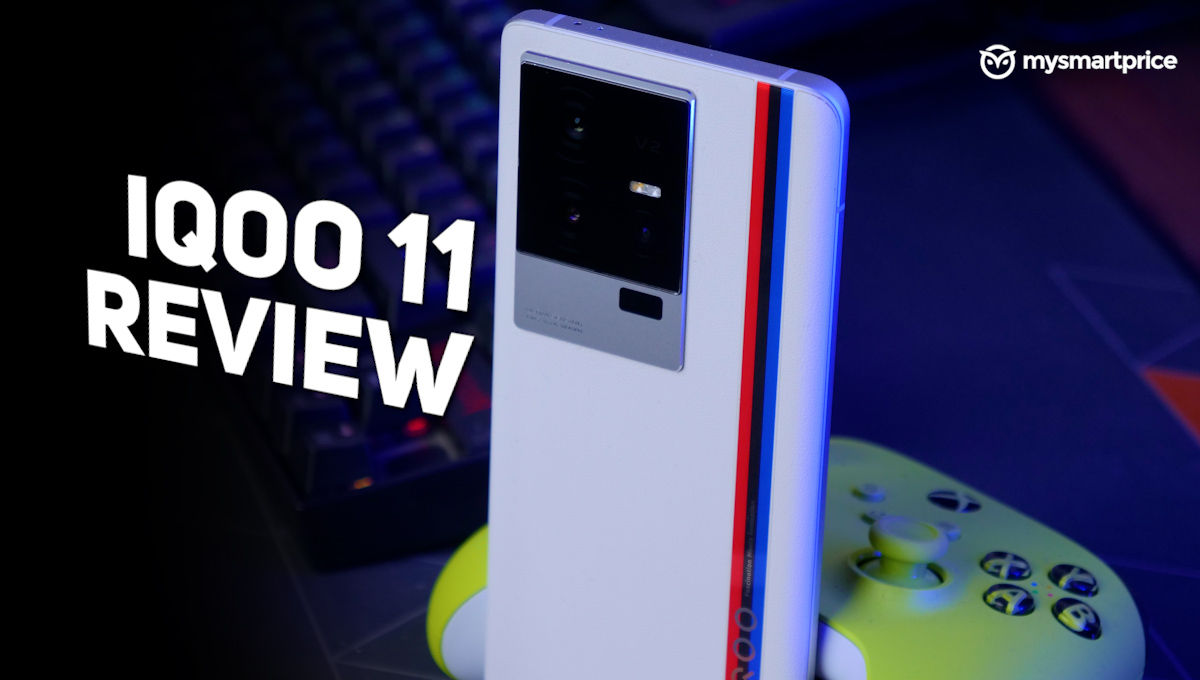 iQOO partnership with BMW's motorsport division goes all the way back to 2021 when they first launched the iQOO 7 Legend. The alliance is interesting, as the German carmaker does nothing to tune the phone, not even as much as an official BMW Motorsport theme. Instead, BMW Motorsport adds aesthetic value to the product that's one of a kind. The two brands' philosophies are very similar – high performance and speed.
What Is Good?
Performance king
120W Charging
Sporty rear design
Bright display
What Is Bad?
Downgraded ultrawide camera
Runs hot
Packs bloatware
Every single product iteration since the iQOO 7 Legend has posed a huge dilemma for buyers. iQOO undercuts every single phone maker by presenting a unique concoction of hardware at the lowest price available but with the seal of approval of a premium brand with a pedigree in racing. It's almost like buying a Beemer at the price of a Honda.
It's worked out well for iQOO, launching such a unique phone early in the year. But will this philosophy turn out to be fool-proof this time around too, with the iQOO 11 starting at ₹59,999? Find out in our review.
iQOO 11 Review: A sofa in your palms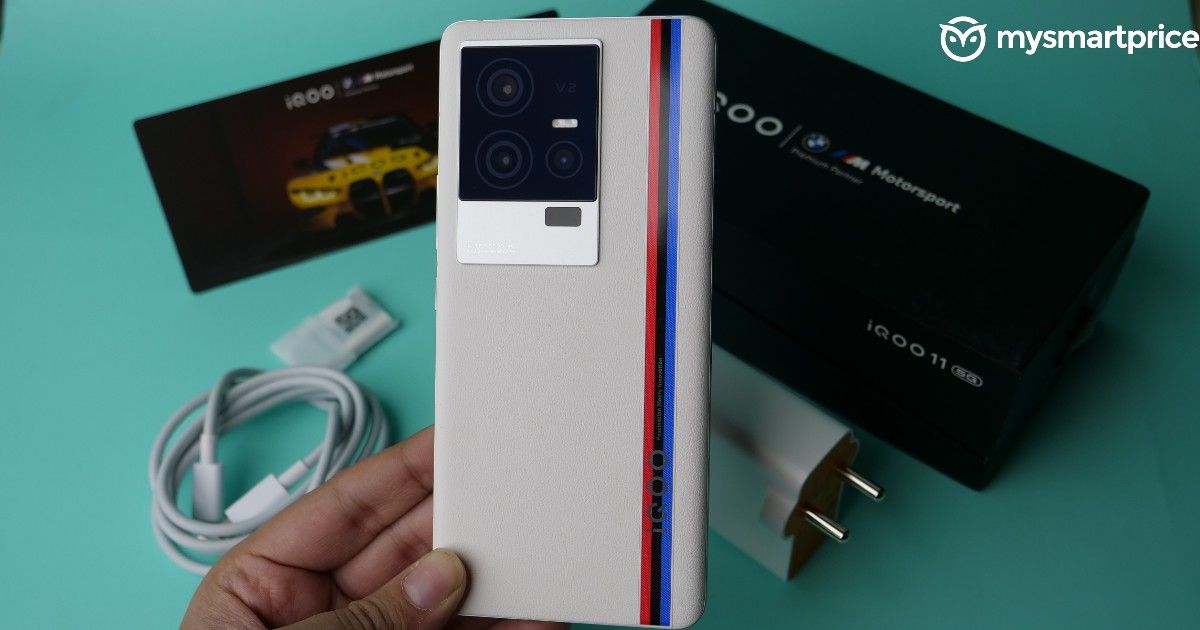 Being the best offering from iQOO, the iQOO 11 gets special treatment in the form of a vegan faux leather finish. Only the white 'Legend' variant gets this, though. There's another black 'Alpha' colourway with a glass finish that has a stealthier appearance.
We received the former and found it to be extremely unique. It reminds you somewhat of the Galaxy Note 3 series, except it's softer and plush-er, almost like having a cosy little sofa in your palm. iQOO has made this bold claim that the back will remain pristine even if you pour ketchup on it. We don't recommend you try it out, but we did – we poured a tiny little drop to see if anything would happen and yep… it can be wiped out. In fact, we also mounted it on a phone holder on a bike on dusty Noida roads, and it fared just fine. Remember to wipe it clean if you think it's losing its sheen.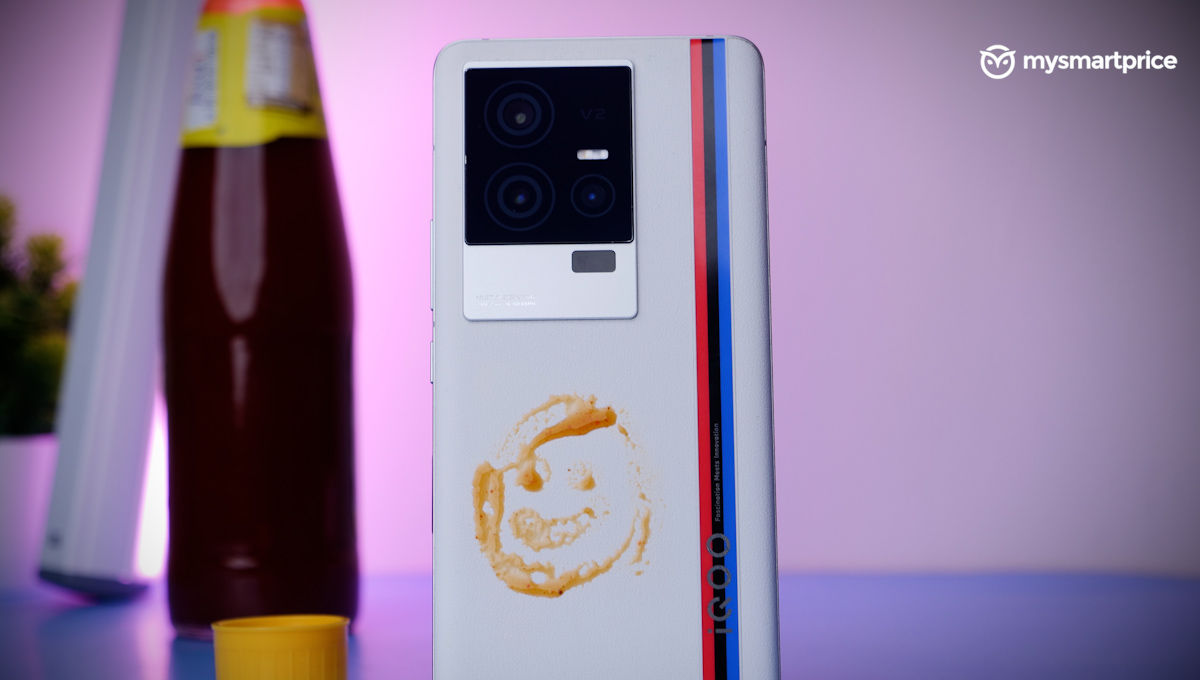 The Legend trim also has a tricolour strip bearing the 'Clous de Paris' pattern with a glossy texture. It has blue, red and black colours, reminiscent of the BMW M stripes, although the latter has a darker shade of blue instead of black. BMW is also the 'premium partner' of the phone, so it kind of makes sense. The strip also has an iQOO logo with the iQOO's mantra printed on it – Fascination Meets Innovation.
In terms of build, the vegan faux leather covering is actually glued on top of a fibreglass back, which is supposed to make it more durable. The frame is made of Aluminium, so it's lightweight yet strong, while the display at the front is enforced by Corning Gorilla Glass Victus. Unfortunately, we haven't come across any IP claims of any sort in the press brief, but we will update that as and when we get to know about it.
There's a lot of other jargon thrown by iQOO, such as the CD or the 'camera decoration' pattern made by CNC or computer numerical control process that offers 'a sense of depth and delicate presentation'. They are trying to tell you that there is a rectangular camera bump with three cameras resting in it. There's stuff written around it which informs you about what powers the cameras – Vivo's new 'V2' chip.
Physical features include a mic hole and an IR blaster on the top side of the frame. The right houses volume rockers, a power button and an antenna band, the bottom has a Type-C port, speaker grille, SIM slot and a couple more antenna bands. The left side is almost entirely clean, with just a single band.
The phone also has a secondary speaker; spotting it is difficult because it shares its duties with the earpiece. Its grille is extremely thin and can't be spotted with the naked eye.
The phone has nearly the same footprint as a Pixel 7 Pro but fits way easier in your palms because of the grippy texture and a slim camera bump.
iQOO 11 Review: Performance figures that blow your mind
We don't want to wait to dig into the numbers that the iQOO 11 offers, so we'll list the internal specifications later, as there's a high possibility you'd know them anyway. You might want to sit down for this.
1283923 in AnTuTu v9, 1464 in Geekbench's single-core test and 4676 in multi-core. It maxed out 3D Bench's Sling Shot extreme with a maximum frame rate of 149 fps. It doesn't shatter benchmarks, and it nukes them!
Okay, the excitement is over, so let's talk specs. This is the first smartphone to be launched in India with a Qualcomm Snapdragon 8 Gen-2 SoC. For the enthusiasts, this is one giant repository of bar trivia, but let's take a moment to dissect the new processor. It has an upgraded structure comprising eight cores arranged in a quad cluster. This is because the individual cores have more muscle power. The heavy lifting duties are taken care of by the Cortex X3 clocked at 3.2GHz, accompanied by two medium-sized duos of Cortex A715 and Cortex A710 cores, both clocked at 2.8GHz, and a trio of smaller Cortex A510 cores with frequencies of 2.0GHz. Graphics duties are taken care of by the new Adreno 740 architecture.
The new Qualcomm processor is made more capable by Vivo's V2 chip, which helps in frame interpolation and night photography. In terms of memory and storage, you get 16GB of LPDDR5X RAM and 256GB of UFS 4.0 storage. This lunacy of performance is tamed by the new Vapour Chamber Cooling technology with three chambers, up from two and a larger cooling area of 4013 sq. millimetres.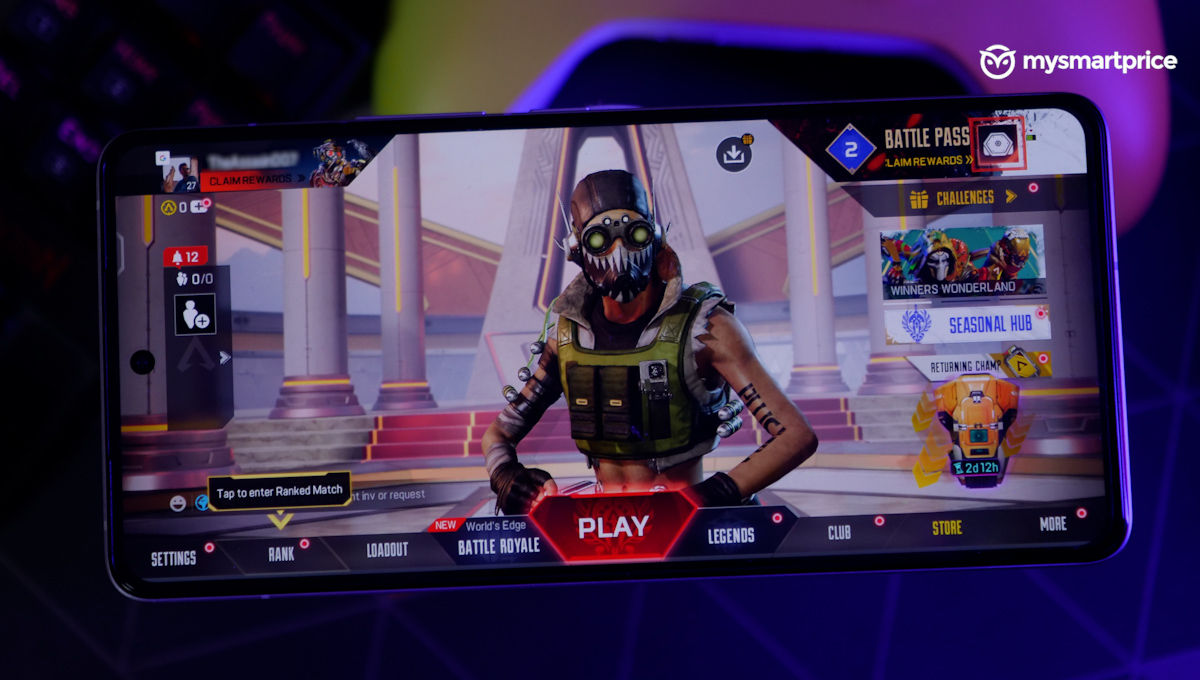 Gaming performance is also sublime, but there were a few surprises. It can run all games thrown at it in their maximum possible graphics settings, and we tossed a bunch of them, including Apex Legends Mobile, Call of Duty: Mobile, Shadow Fight 4 and Genshin Impact.
In terms of frame rates, Apex Legends Mobile ran at a steady 60 fps in Ultra HD graphics and Ultra frame rate settings, but it dropped to 13 fps during airdrops. However, squad fights didn't witness any frame drops.
The sad part is there's no built-in frame rate counter baked into the phone – neither in the Game Space utility nor in the developer settings. This is the reason why we can't quantify other games' graphical performance. Nevertheless, CODM ran smoothly in the low graphics, high frame rates and even in maxxed out settings. Genshin Impact ran smoothly, although we did see considerable heating to the tune of 34 degrees Celsius, even during winters when the ambient temperature hovered around 12-14 degrees. While we can't say much about how it will fare in the summers, it seems that the 8 Gen 2 tends to run warm despite being paired with a cooling system as hyped as that of iQOO's.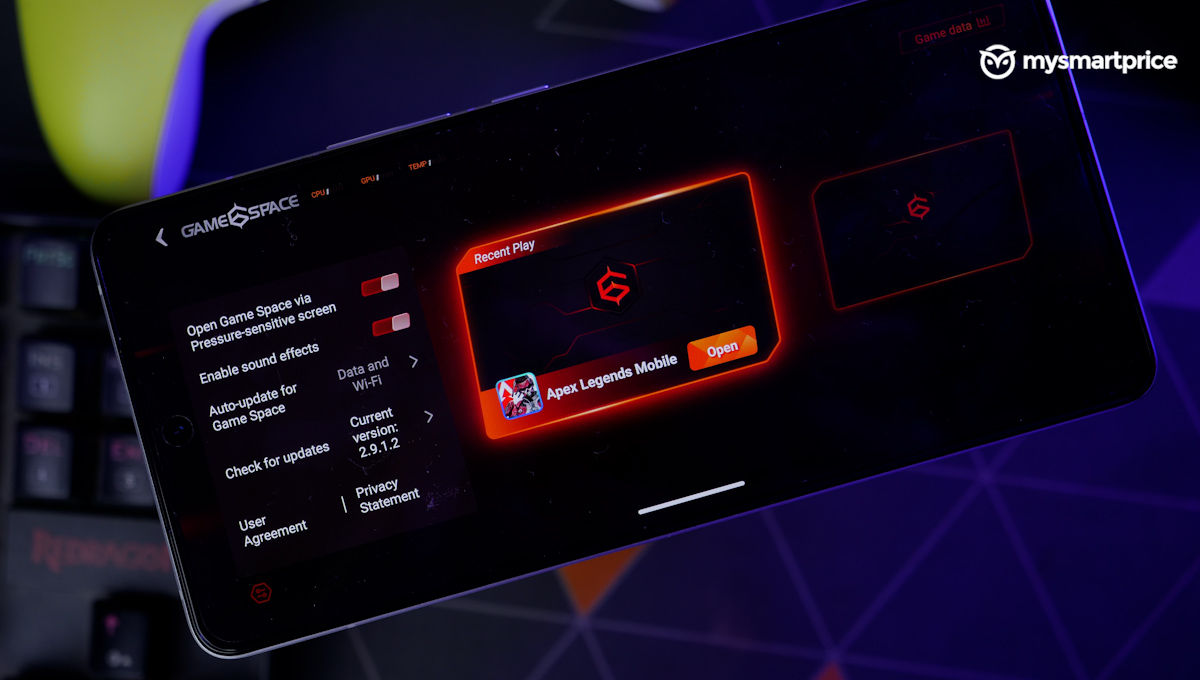 There is a slew of gaming-centric features here. For instance, two X-axis motors are tailored to certain games for excellent tactical feedback. In PUBG/BGMI, it can reproduce damage feedback when you're getting shot at. In League of Legends Wild Rift, it can indicate directions while navigating through the map. The Gaming Centre app can map motion gestures using the onboard gyroscope to reduce your reliance on tapping the display. So you can map multi-button macros to a single-motion gesture. The V2 chip does a fantastic job of making native 60 fps appear like 120 fps thanks to frame interpolation. We could immediately notice that games felt far smoother compared to other phones in terms of responsiveness.
Regarding software, you get the latest Android 13 out of the box with the December 2022 security update. But then, in typical iQOO/Vivo fashion, there's still bloatware. It still blows our minds to see junk apps that can't be disabled easily in a smartphone worth almost 60 grand.
We liked a few things about the UI, such as the easy-to-use Game Centre utility and the Settings menu, but there are a few things that made us mad. For instance, the swipe-down gesture brings about global search, whereas, in most other smartphones, it summons the notification shade. It's a real bummer for a big smartphone because making a stretch for the top edge is annoying, and it takes a lot to get used to. The ambient sensor could be better, especially when taking calls in dark places. Then, despite the crazy specifications, simple multitasking between Google Maps in picture-in-picture mode and any other apps is sluggish. For reference, a mid-ranger we reviewed last week, the Redmi Note 12 Pro Plus, performed far better in regular, day-to-day multitasking. Despite the X-axis motor being super capable for gamers, it feels too feeble to draw your attention to a notification while your phone rests in your pocket.
iQOO 11 Review: An already good display made even better
The iQOO 11 replaces the iQOO 9T, which already had a really good display for gaming. This one yanks it up a notch by introducing 2K resolution (3200 x 1440), 1800 nits of peak local brightness and 144Hz refresh rate. But, of course, it's still a 6.78-inch AMOLED display capable of producing a billion colours along with HDR10+ compliance. But here's the kicker – it's an E6 panel, the first we have ever laid our hands on. This yields some interesting characteristics. For one, it can drive two separate segments of the screen at different refresh rates. So you could be watching a 60Hz YouTube video on the top half while scrolling through the comments in smooth 120Hz. You also get 1440Hz pulse width modulation or 'PWM' for less flicker, hence preserving your eyesight for a long time.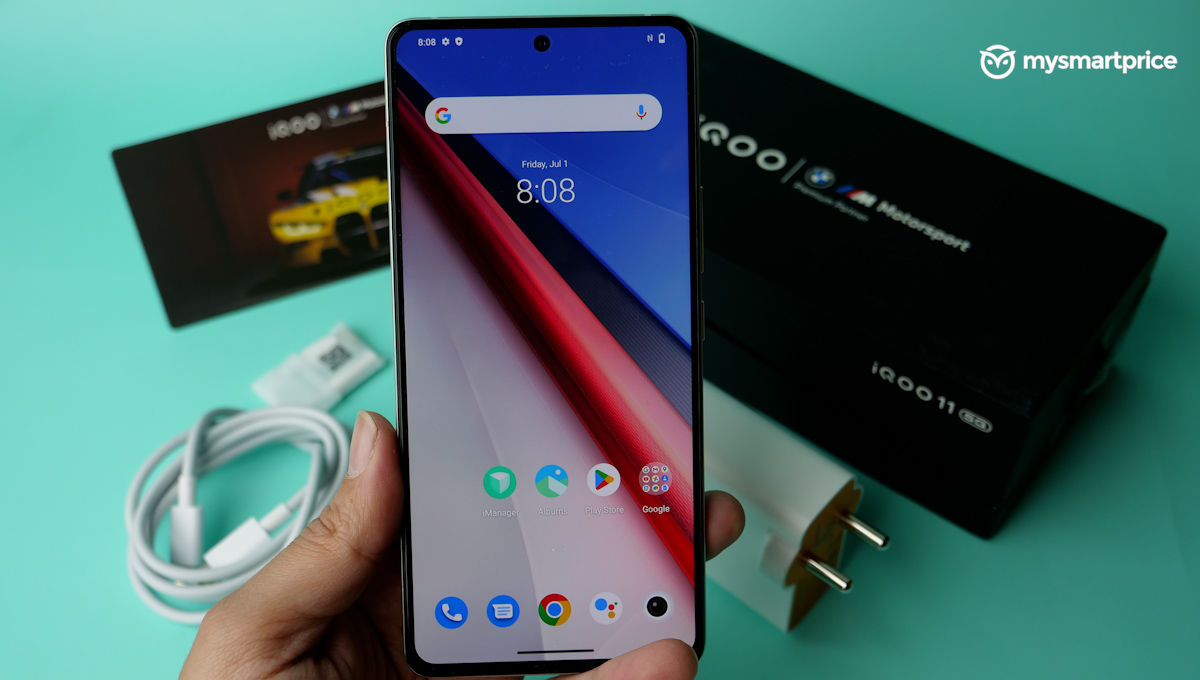 You can force the display to run at 144Hz or 60Hz all the time, or you can let the phone do its trick by leaving it on auto. You can dabble between Full HD and 2K resolutions, and both resolutions support the highest refresh rate.
For the most part, we were really happy with the display. Legibility is great outdoors and fantastic indoors. 144Hz at 2K resolution is super addictive, but there are some apps that still won't feel as smooth, specifically Instagram. Scrolling through the feed full of reels and photos can still be a little stuttery. YouTube runs smoothly, and it does take advantage of the multiple refresh rates we just talked about.
The iQOO 11 has Widevine L1 certification, so YouTube and Netflix HDR content is sorted. We spent hours watching YouTube videos and finished watching Kaleidoscope on it. The contrast is good and the 10-bit display avoids colour band as well.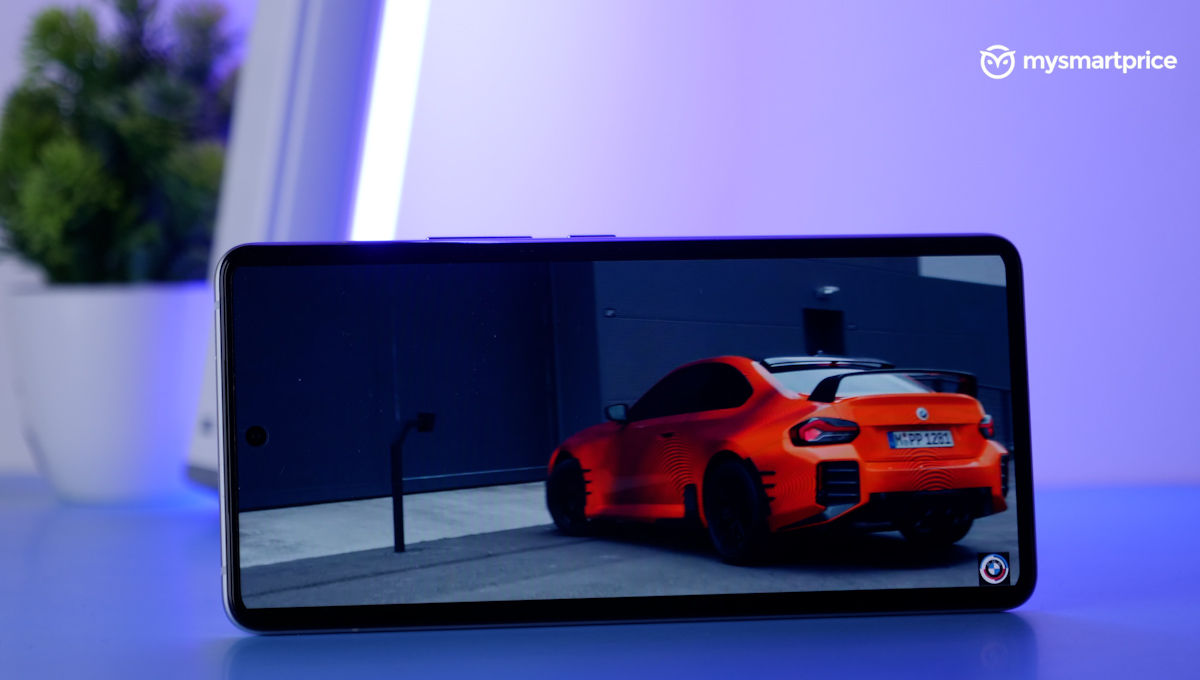 The speakers are loud with ample depth, important for gaming as well as watching content.
So, we only have good things to say about the iQOO 11's display, except we sorely missed HDR compatibility on Netflix and Prime Video.
iQOO 11 Review: Pain free charging
The iQOO 11 ships with a 120W charger and to back it up, there's a 5,000mAh battery squeezed within the frame.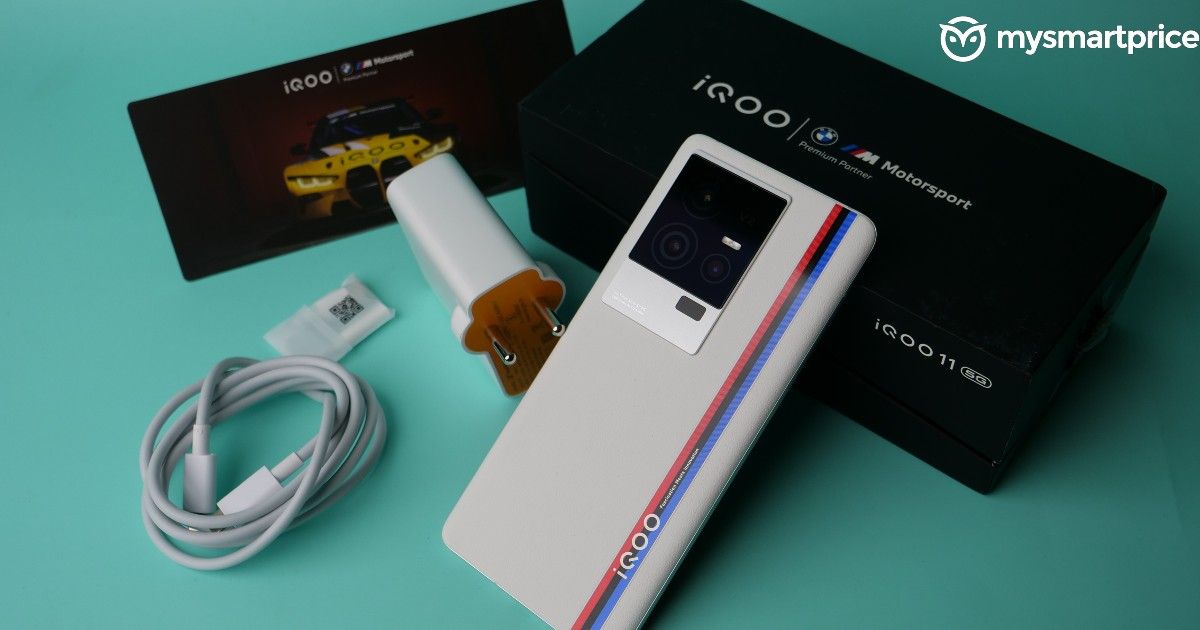 To entirely charge the phone, the 120W charger takes about 19 minutes; for a half charge, you just have to wait about 9 minutes. We love the fact that the charging speeds remain roughly the same even when the display is being used. Don't let anybody tell you otherwise – a high wattage charge is a huge quality of life improvement, especially if you're a person who's always on the go. A meagre 5-minute charge can often result in an entire evening's worth of usage.
The battery backup is average if you're a gamer because, at most, you'll be able to enjoy about four hours of gaming before the phone gives up. Screen-on times are about the same as the competition, nearly seven hours.
The super-fast charging speed comes at the expense of heat. Even in peak winters, the phone would heat up to 38 degrees while charging in full swing. It took a good seven minutes for the temperature to come down. It's good if you're looking for a heater, but in summer, it might be a bit of an annoyance.
iQOO 11 Review: Underrated cameras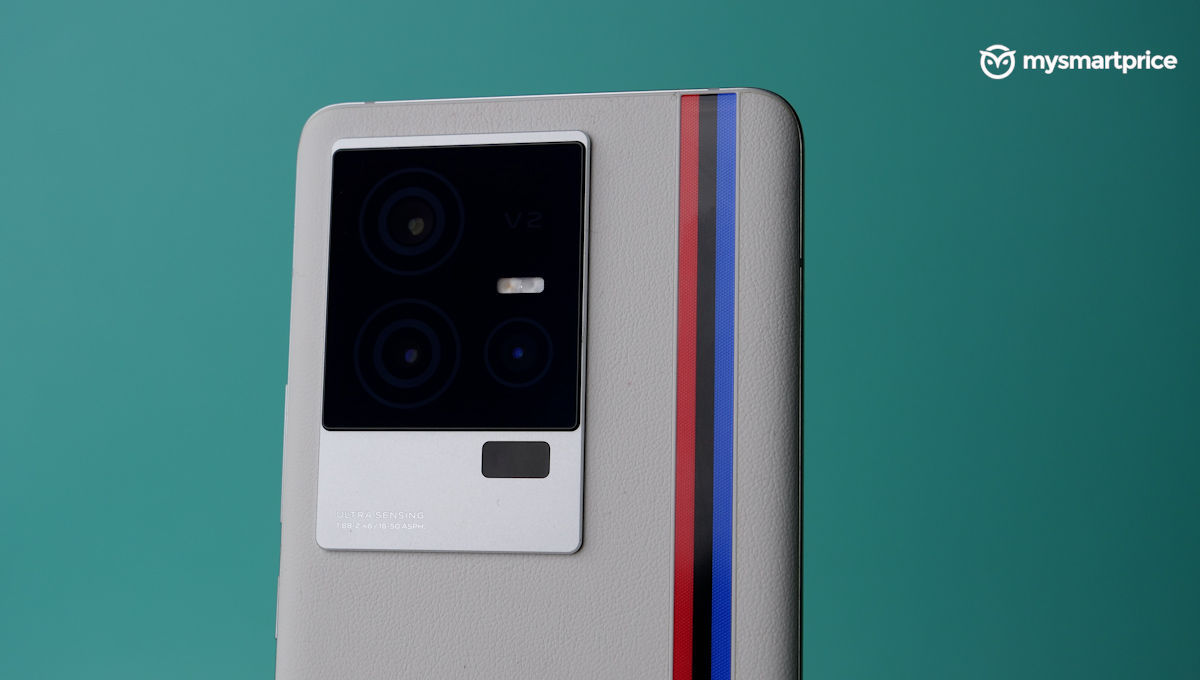 iQOO 11's camera system is equal parts familiar and confusing. iQOO has included the right set of cameras – a 50-megapixel primary, 8-megapixel ultrawide and 12-megapixel telephoto – so there's no macro to frown at.
But here's the thing, they have used the same primary Samsung ISOCELL GN5 sensor of the iQOO 9T but upgraded the telephoto by a megapixel and nerfed the ultrawide majorly! This decision has left us baffled.
In order to make it up, though, they have amped up the image processing, especially at night, thanks to the V2 chip.
The primary camera can click well-exposed shots without human subjects, even with a sliver of light. Our favourite thing about night photography was the primary camera staying true to the colours and not increasing colour the temperature.
It was with human subjects that the camera would sometimes struggle. Even with the super-night mode on, the photos would have noticeable blur and grain. The processing would also mess with darker skin tones, turning them a few shades whiter even when beauty filters were turned off. This was true for all cameras, including the 16-megapixel front-facing shooter.
During the day, the photos were sharp with all three cameras and rich with colours and textures.
The portrait mode was effective in making cutouts, but for some reason. In low-light portraits, we observed considerable noise creeping into the photos. The same skin-tone correction artefact is present in portrait photos as well. You also get a choice of shooting portraits with 2x optical zoom.
The telephoto camera clicks decent photos, but the 2x optical zoom is too little for any meaningful magnification. Photos clicked with the telephoto snapper have rich natural bokeh to them.
iQOO 11 Review: Verdict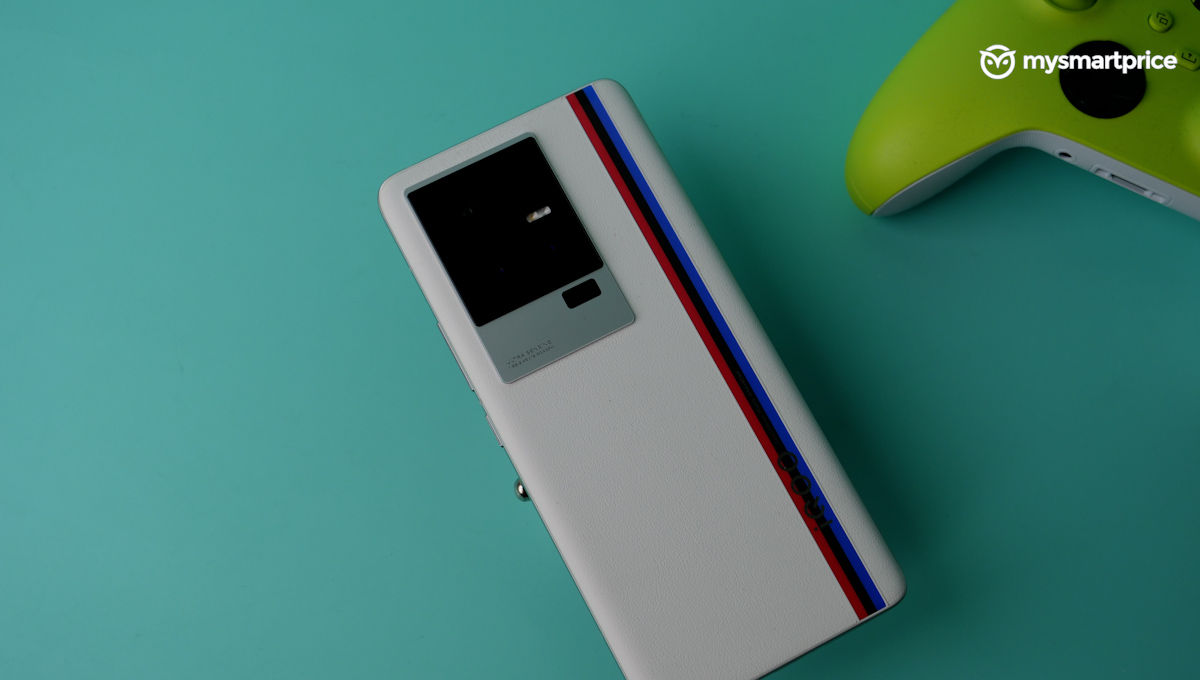 The iQOO 11 is here to stay as the undisputed performance champ for a while. There's a simple reason for that – no other competitor device has updated its line-up right now, nor can they provide such a gaming-oriented package. The latest and greatest chip from Qualcomm, the highest brightness figures, crazy multi-refresh rate capabilities, 120W charging and the ability to map gestures as macros are just bonkers.
Over its predecessor, the iQOO 11 has some notable improvements in performance and display, but the Rs 10,000 hike over its predecessor, the iQOO 9T, can leave you scratching your head. We wish that to justify the price hike, the iQOO 11 could also pack some meaningful improvements in its camera and UI.
If you're confused between the two, the iQOO 9T is for your head, and the iQOO 11 is for your heart.
If you want to look at other options, you can check out the ROG Phone 6, an all-out gamer package with an Rs 8,000 premium. You can also check out the Moto Edge 30 Ultra and the Xiaomi 12 Pro. But at this point in time, everything seems outdated, doesn't it?