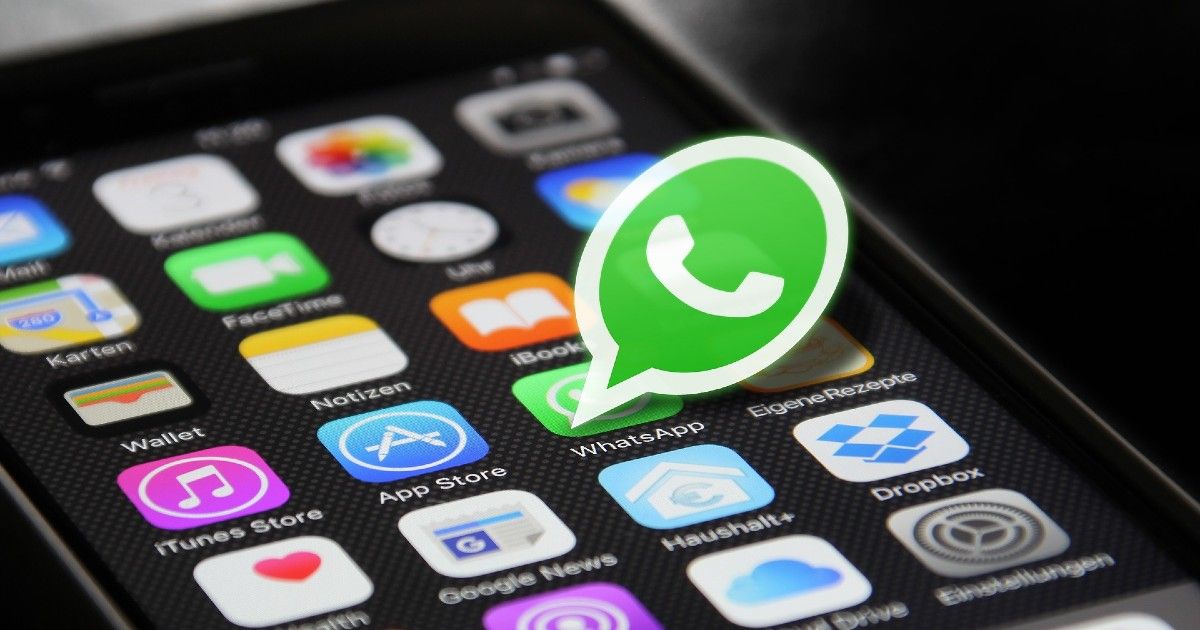 Location tracking is one of the most important things that our smartphones allow us to do today, be it from the point of surveillance or safety, or any other reason. And WhatsApp's Live Location feature is one of the easiest and most popular ways to share your location with someone. It's not always absolutely exact, but it gets close enough for the feature to be useful for those who need to share their location for any reason. WhatsApp is also used by over 400 million users in the country, meaning whoever you want to contact has likely downloaded the app already.
Also Read: WhatsApp tricks: How to send Italic, Bold, Strikethrough,Text Messages?
What is Live Location on WhatsApp?
The Live Location feature on WhatsApp allows users to share their current location with any of their contacts. It also keeps updating as your location changes, meaning people will be able to keep a track of where you are when required. The app gives you the option to choose between sharing location for 15 minutes, 1 hour or 8 hours at a time, covering different kinds of journeys.
The feature can be very useful, especially for safety purposes, or if you need to keep someone apprised of your ETA (estimated time of arrival). Women taking a cab ride late at night can inform their family members of their whereabouts using this feature. Live tracking on apps like Uber does not work as well as WhatsApp's Live Location works.
Also Read: WhatsApp Status Video Download: How to Download WhatsApp Status Images and Videos Online
How to Share Live Location to Your Contacts on WhatsApp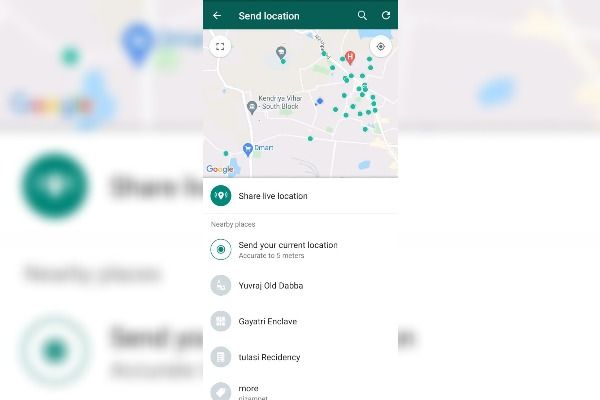 WhatsApp allows you to share your location in two ways. One, of course, is the live location feature mentioned above, the other is to just share your location once. Here's how to share your live location.
Open WhatsApp and go to the contact whom you want to share with.

On Android, tap the share button that appears on the text box where you type your chats.

On iPhones, tap the + icon next to the text box and then tap more.

Then choose the 'Location' option.

If you haven't given location access to WhatsApp, the app will ask for that permission at this point. If you're sharing a location only once, then you can choose to give it access only for one time. However, but sharing a live location will require you to change the location permission to "Always".

Tap the location option and it takes you to the location screen.

There are two options here — "Send your current location" and "Share live location".

Tap the Share Live Location option and choose how long you want to share it for.
Also Read: WhatsApp: How to See Deleted Messages on WhatsApp?
How to Stop Sharing Your Live Location
Now imagine you have shared your location for 8 hours, but you reached the destination earlier. You may want to stop sharing the location then. Here's how to stop sharing your live location on WhatsApp.
Open the individual chat where you shared your location.

Tap the box on the chat that's showing the picture of a map.

Then tap the "stop sharing" option.

If you have shared your location on multiple chats or groups, you can simply tap the three-dot menu on the top right of the home screen and choose to stop sharing live locations from there.
Also Read: WhatsApp Call Record: How to Record WhatsApp Voice and Video Calls with Audio on Android and iOS Mobile
How long does Live Location Last on WhatsApp?
How long you share your live location depends on you, but WhatsApp has some preset options to choose from. You can choose to share your location for 15 minutes, one hour or 8 hours at a stretch. Sharing live location also means that the app will continuously log your location, so it has both privacy and battery implications.
We would suggest not sharing live location when you're on low battery because it can deplete the battery quite fast. When sharing a live location WhatsApp will access your location even when the phone's screen is turned off, and when the app is only running in the background.
Frequently Asked Questions (FAQs)
What is the difference between sharing location and live location on WhatsApp?
Location and live location are two different things. The normal location sharing option allows users to share the current location with a user on a group or personal chat. However, in live location sharing, users continuously share the location for a pre-defined period of time. So, wherever the user moves, one can track it through the live location.
Is it safe to send live locations on WhatsApp?
Yes, it is completely safe to send live locations on WhatsApp. The company has confirmed that users can safely share their live location on the platform as it is end-to-end encrypted.