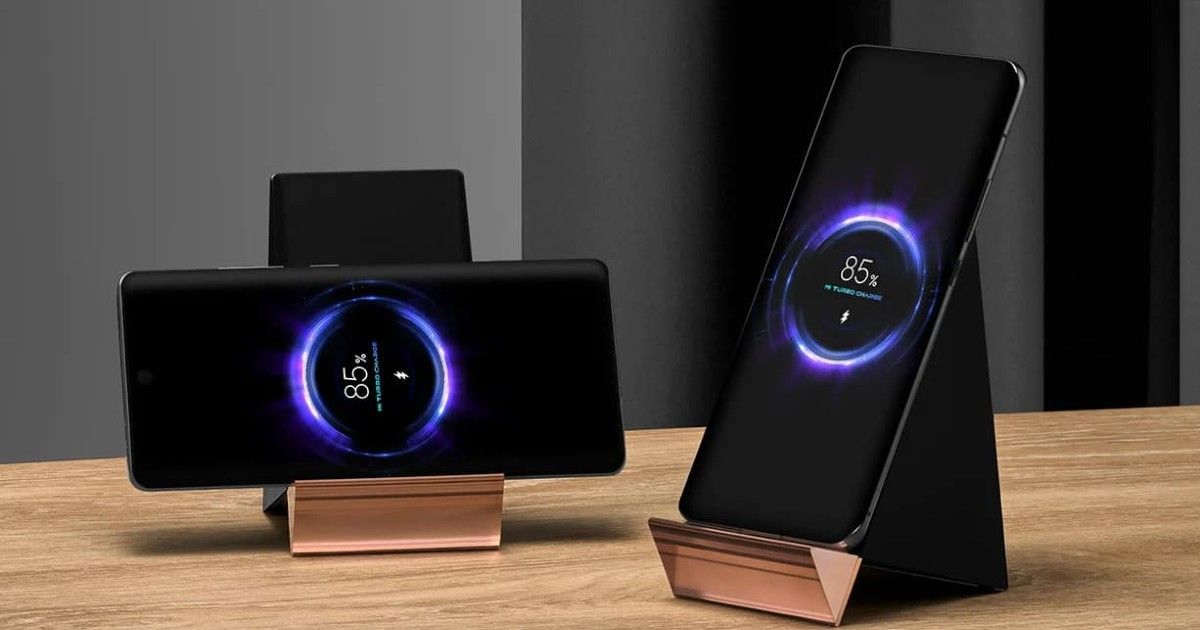 Chinese smartphone giant Xiaomi has introduced a new 100W wireless charging stand, adding to the company's charging accessories on the market. The new 100W charging stand is identical to the 80W version the company had announced some time back, and it's likely aimed at users who buy Xiaomi's top end smartphones. The company has only announced the device in China right now, priced at 599 Yuan (approximately Rs. 6000), but we're hopeful that it will eventually come to India as well. Given that Xiaomi has been pushing into the more premium smartphone segments in India, it's about time the company brought the right accessories too.
The new 100W wireless chargers are also more flexible than most other chargers in a way. That's because, like the 80W wireless charger, this one also allows devices to be placed horizontally and vertically. The 100W variant — model number MDY-13-EL — comes in a black and gold colour, while the 80W version comes in a white and silver colour.
There's really no difference between the two wireless charging units, except the charging capacity. The 100W charger has a dual-coil design, like its predecessor and a fan that is meant to cool the device down when needed. It supports Qi wireless charging technology, meaning it will work for almost every smartphone that supports wireless charging today.
On the other hand, the 100W charger has a protection layer that calibrates the current, while still retaining over-voltage, over-current and over-temperature protections. It can also detect foreign objects. It also has foreign object detection, something that the 80W charger also had.
It's worth noting that the company doesn't list its wireless chargers on the India website right now, but like we said before, we're hopeful. The Xiaomi Mi 11 Ultra and Mi 11 Pro both support 67W wireless charging, so there are Mi phones that do need these accessories. Perhaps Xiaomi will bring the wireless chargers to India too if its top end smartphones sell in higher volumes.
Of course, supply issues plaguing the smartphone market since the second half of last year may be an issue too.