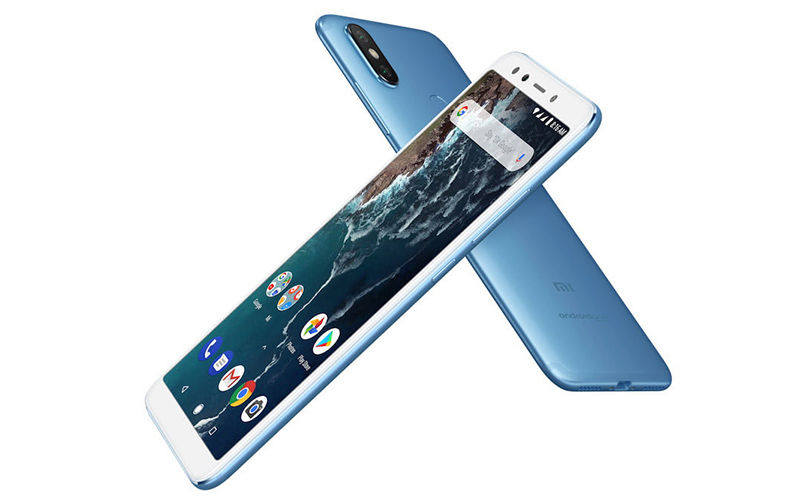 The Xiaomi Mi A2 is an Android One powered device. This means even though it has been manufactured by Xiaomi it doesn't make use of MIUI, but stock Android. The very first Xiaomi phone to adopt Android One was the Xiaomi Mi A1. Its success called for an upgraded version and which is now seen in the form of the Mi A2. However, while the device has a very capable hardware, the software can always be a weak link. Supposedly, a number of Xiaomi Mi A2 users have been complaining of severe battery draining issues.
Reason For Severe Battery Drain on Mi A2
Xiaomi Mi A2 (review) users have been reporting issues regarding battery drainage. Supposedly, it's being caused by the CPU cores being perpetually maxed out at 100% without any load on it. This means even while texting or browsing the internet, the cores are pegged at maximum frequency. As of now, none can confirm the exact reason for the occurrence or what precisely is causing this odd battery draining behaviour. Speculation is that a bug in the fingerprint sensor is causing the issue.
However, even after users erased all fingerprint information, the issue persisted. Some users went so far as to suspect Google Play Services. However, it's clear that the bug doesn't reside with Google Play Services as even after users cleared the data, their batteries still continued to drain. For now, the only temporary fix is restarting the device after every hour or so. To ensure this wasn't an isolated incident, a test was conducted which included unlocking the bootloader. Unlocking a bootloader will erase everything on the device, including storage, resetting it to stock settings. Much to everyone's surprise, after a while, the issue showed its ugly head again.
Fixing the Issue on Mi A2
Perhaps, a possible fix could be flashing a custom ROM after unlocking bootloader and installing TWRP. Since the battery draining bug is a software bug, this may work. However, do remember that it isn't recommended as it may be a risk for everyday users as it involves risks and custom ROMs aren't always stable. Well, of course, this one is for the users who know how to flash custom ROMs. The better yet temporary fix is to reboot your Mi A2 whenever the issue arises.
The Xiaomi Mi A2 sports a 5.99-inch screen with a resolution of 1080×2160 pixels with an aspect ratio of 18:9. Although, the smartphone was launched in mid-2018, it doesn't have a notched display. At the heart of the device lies the Snapdragon 660 SoC. The device is available in different variants, depending upon memory and storage configurations. It is available in 3GB/4GB or 32GB/64GB/128GB memory and storage options.
In the camera department, the device boasts of a dual-rear camera setup of 12MP+20MP and a single front-facing camera of 20MP. The smartphone is juiced by a 3000mAh battery and is a part of the Android One Project. The Xiaomi Mi A2 recently received an update which brought to it the September security patch. The device was recently also available at Paytm Mall for just Rs. 13,904.