Highlights
BSNL is offering a free 4G SIM card to users.
Those who upgrade to 4G will also get free 4GB of data.
BSNL users can also get free 3GB of data as part of its festive offers on recharge vouchers of Rs 251, Rs 299, and Rs 398.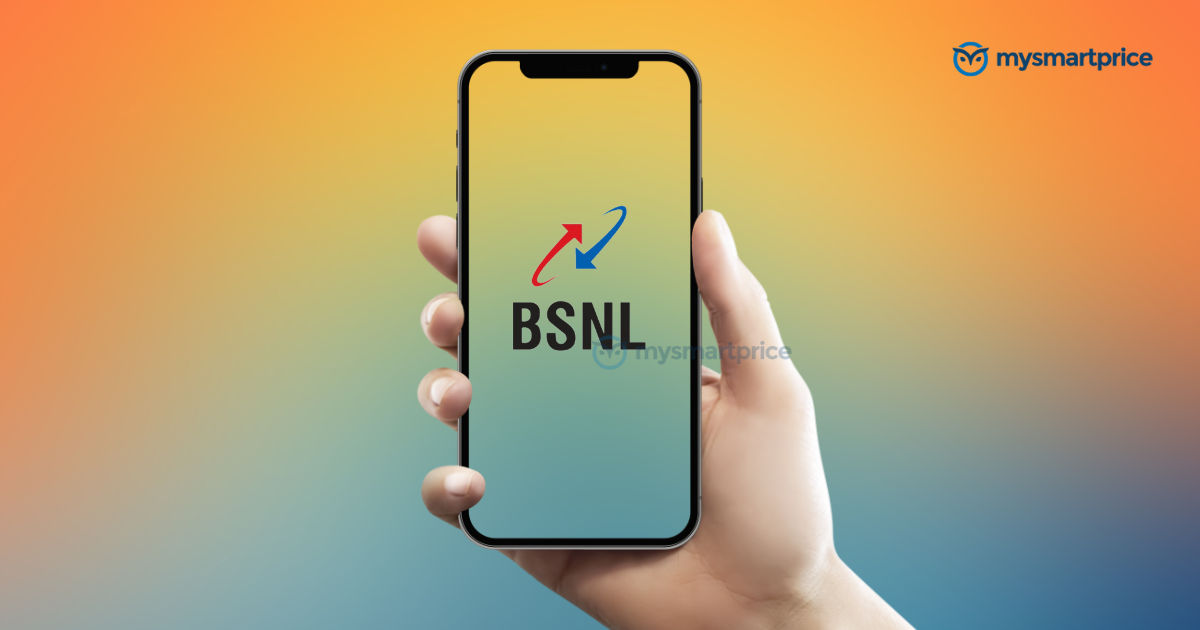 BSNL 2G and 3G users can upgrade to a 4G SIM card for free, the company has confirmed. Additionally, the company is also offering free data along with the 4G SIM card. This was revealed by BSNL Andhra Pradesh in a post on social platform X.
The move is in line with the company's previous announcement of rolling out 4G in its circles across the country by June 2024, after which the state-run telecom plans to start with its 5G rollout in India. We look at the details of the free 4G SIM update by BSNL.
BSNL Offering Free 4G SIM Upgrade, Free 4GB Data
BSNL's existing 2G and 3G users can upgrade to 4G for free. The company is offering a free 4G SIM card along with complimentary 4GB of data to its users. It is important to note that the free data will have a validity of three months. The post on X was spotted by Telecom Talk.
Those wanting to upgrade to 4G are advised to visit their nearest BSNL customer service centre, franchise, retailer, or DSA (Direct Selling Agent).
BSNL Expected To Launch 5G Network After June 2024
BSNL started rolling out its 4G services in India in May. As per a PTI report, Union IT and Communications Minister Ashwini Vaishnaw said at the time that BSNL's 4G network will be upgraded to 5G in November-December. However, it looks like the 4G rollout took longer than expected and the company will shift to 5G only next year.
FREE.. FREE.. HURRY!! Upgrade your old BSNL 2G/3G sim with 4G for free and get 4GB data absolutely free. pic.twitter.com/pCSoaujQ48

— BSNL_Andhrapradesh (@bsnl_ap_circle) October 31, 2023
At the seventh edition of the annual Mobile India Congress (2023), which was held between October 27-29, BSNL's Chairman and Managing Director (CMD) P.K. Purwar said (via Telecom Talk) that the company plans on competition of its 4G rollout by June 2024, after which it will start rolling out 5G.
PTI reported in October that the state-run Centre for Development of Telematics (C-DoT) has indigenously developed the entire 5G network for BSNL and it will be deployed in the next six to eight months.
"C-DoT demonstrated the test network set-up using its 5G gears in a live video call to Prime Minister Narendra Modi at the India Mobile Congress 2023," as per the report.
BSNL Offers Free Data As Part Of Festive Deals
BSNL is offering 3GB of free data with several of its recharge plans as part of its festive deals for Diwali. The extra data will be available over and above the data already offered with its recharge plans of Rs 251, Rs 299, and Rs 398. To get access to the free data, users will need to recharge via the BSNL Self-care app or website.
BSNL's Rs 251 recharge plan includes 70GB of data. Post recharge, users get a total of 73GB of data for a validity of 28 days with the plan. The Rs 299 data voucher by BSNL offers 3GB of data per day. The free 3GB data over and above 3GB per day will have the same validity as the Rs 299 plan, which is 30 days.
The Rs 398 recharge voucher is also a part of BSNL's festive deals. Users get 3GB of free data over and above 120GB of data that the plan already includes. The validity of the plan is 30 days, which means that users will get a total of 123GB of data for this period upon recharging.