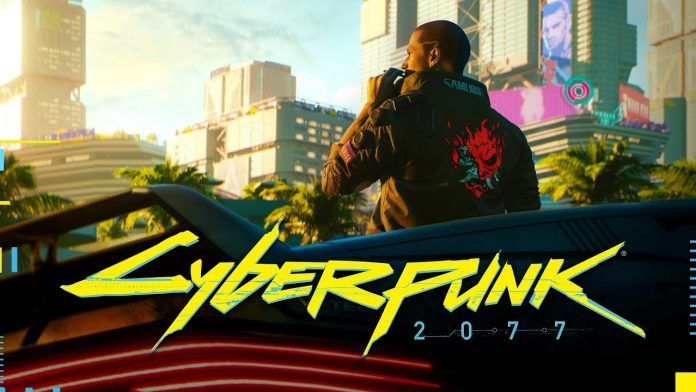 Cyberpunk 2077 is the most anticipated game of the year. It has been delayed quite a bit now, but it seems like we might finally be getting it in a few weeks now. After initial delays, we got a release date of November 19th. The game went gold, which means it was mostly-bug free, but CD Projekt Red decided to tidy up the game some more and delayed the release date to December 10.
This date may end up being the final one now, as we're seeing more and more promotional material surrounding the game now. We now have the updated minimum system requirements for Cyberpunk 2077, for all resolutions and settings, including ray tracing.
Cyberpunk 2077 Minimum System Requirements For 1080p, 1440p, 4K, All Settings and Ray Tracing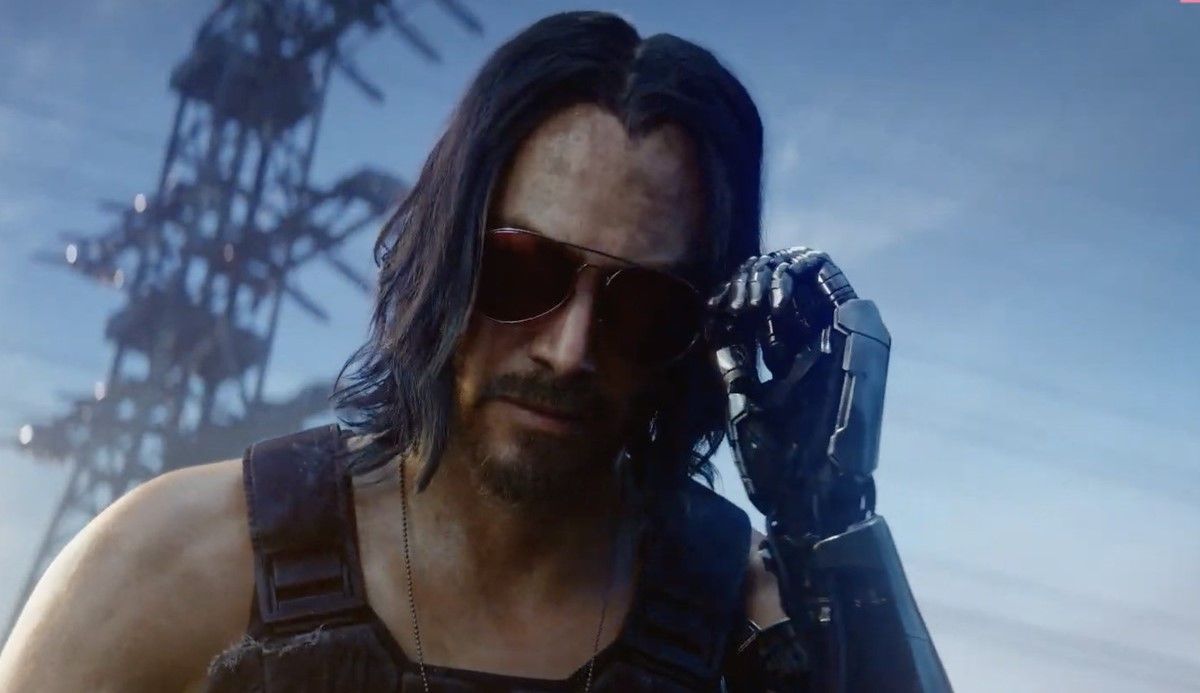 Cyberpunk 2077 has posted the minimum and recommended system requirements for the game on PC a month ago. However, these settings only showed two presets, with no details about different presets.
The updated system requirements now include presets as well as resolutions, for a wide range of visual quality. The minimum and recommended presets are present. We now also have high, ultra, and ray tracing system requirements for minimum, high and ultra settings. Take a look: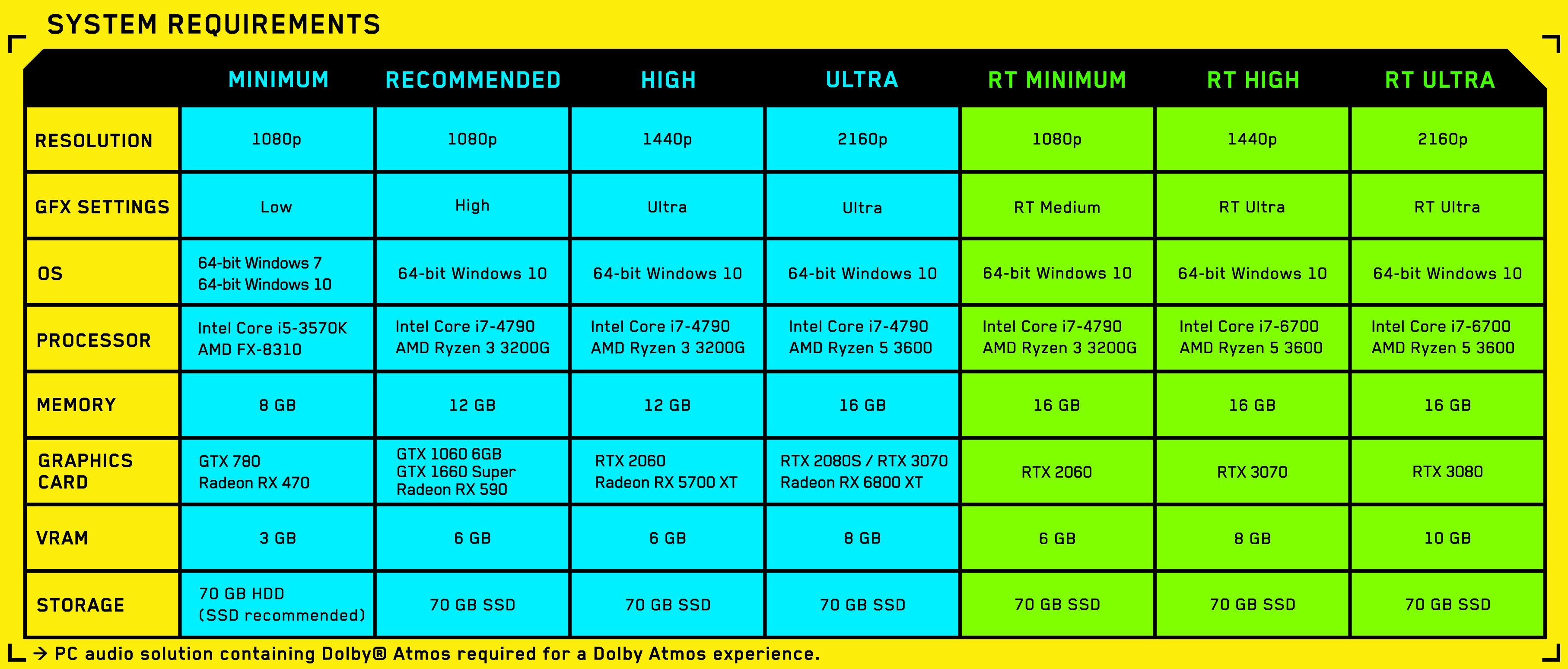 Honestly, the minimum system requirements of Cyberpunk 2077 are pretty decent. The game seems playable on what is quite outdated hardware, so most folks won't need an upgrade just to be able to run it.
Of course, an RTX 3080 with a Ryzen 5 CPU would be the dream. Cyberpunk 2077 also released the Xbox gameplay recently. The gameplay was on Xbox Series X, and the last-gen Xbox One X. it looks like CD Projekt Red is really stressing the fact that the game can run on older hardware just fine, and it's a great thing given the pricey and nearly unavailable hardware upgrade options right now.
So, planning on getting a copy of Cyberpunk 2077? Let us know in the comments!