Highlights
iNCOVACC is the world's first Covid nasal vaccine.
iNCOVACC will be rolled out to vaccination centers by January 2023 end.
Bharat Biotech's iNCOVACC vaccine can be booked via CoWIN platform.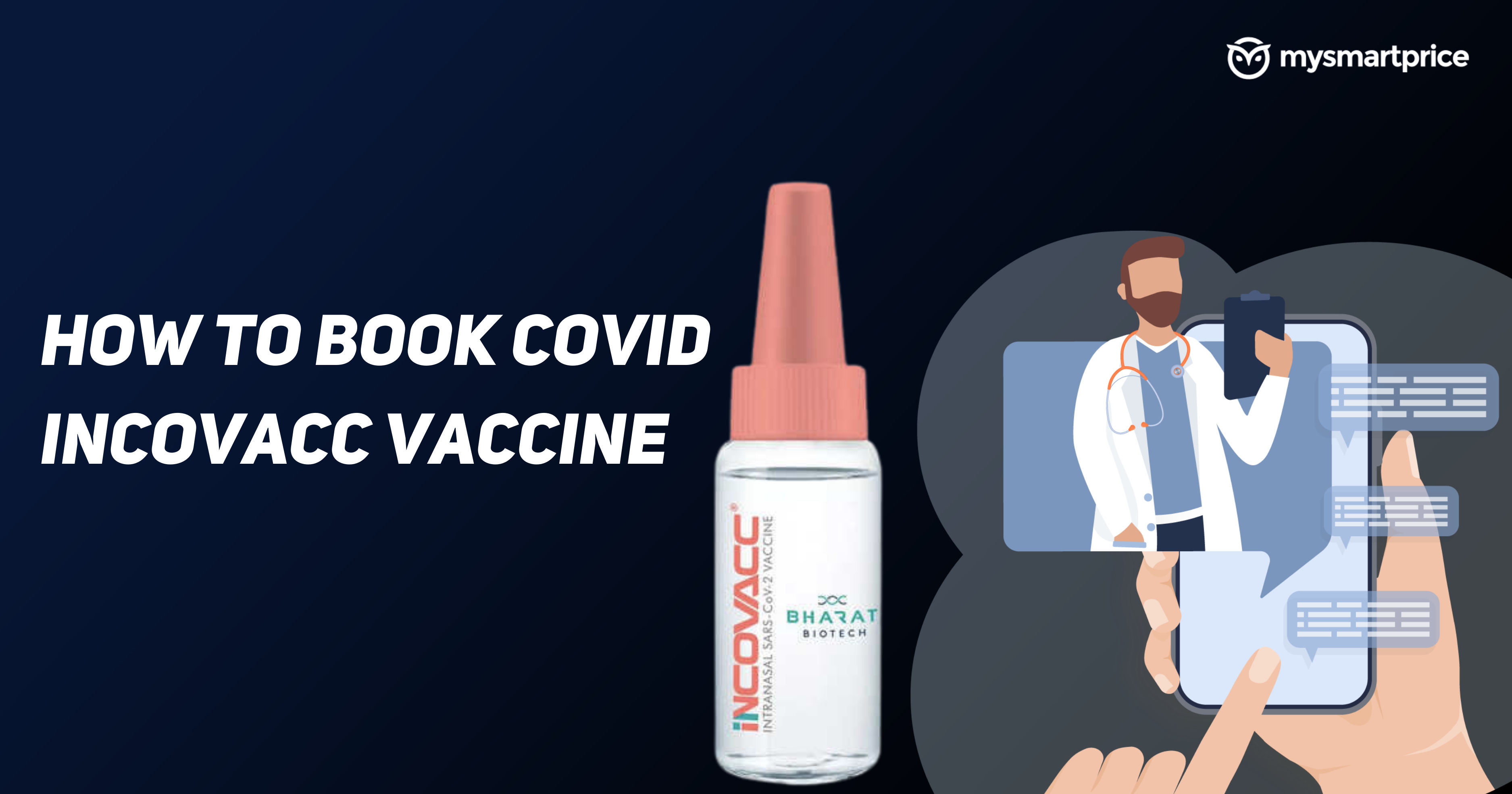 The Indian government has given an indication of another COVID-19 wave in the next one or two months. The key reason behind this advisory is the alarming number of cases in China. This is the BF.7 variant of COVID-19 which is spreading in China and a few cases of the same variant have been reported in India recently. To fight the new variant, India's Bharat Biotech has released a nasal vaccine for the first time called iNCOVACC. This means it will be necessary for people to take this vaccine to fight the new variant. In this article, we will discuss who and how one can book the iNCOVACC vaccine online. Here's everything you need to know about it. 
Also Read: COVID-19 RT-PCR Test Online: How to Book Coronavirus Test Online and Get Sample Collection at Home, Price
What is a Nasal Vaccine?
As it goes by the name, a nasal vaccine refers to those vaccines administered via the nose instead of injected directly into the body. iNCOVACC is the World's first nasal COVID vaccine. On December 24th, it made its debut on the CoWIN platform. It has received approval from the Central Drugs Standard Control Organisation (CDSCO). The Nasal vaccine will act as a booster or precautionary dose for those who have already taken both doses of Covaxin or Covishield.  
iNCOVACC Nasal Vaccine Price
Bharat Biotech announced the price of the world's first nasal vaccine, iNCOVACC for India. For central and state governments, it will cost Rs 325 plus GST; private hospitals or markets will have a retail price of Rs 800 plus GST. Private hospitals in India are allowed to charge Rs 150 to administer vaccines. This brings the effective price of iNCOVACC for an individual in the private hospital to Rs 990. 
Also Read: CoWIN Vaccine Slot Finder: Online Tools that Notify You When COVID Vaccines (Covaxin, Covishield) For 18+ Open Up
Criteria to Book Covid Nasal Vaccine Online
Before booking the Nasal vaccine, it is essential to know about the points below.
You can skip nasal vaccine if you have taken a booster dose already (

Source

)

Only those who have taken both doses of Covaxin or Covishield can get the nasal vaccine.

It has been 9 months since you took both of your vaccinations.

Only for those aged 18 or above.
Also Read: How to Book COVID RT-PCR and Rapid PCR Tests Online at Delhi, Mumbai, Bengaluru and More Airports in India
How to Book iNCOVACC Booster Dose Online?
Follow the steps below to book iNCOVACC, the world's first nasal vaccine online in India.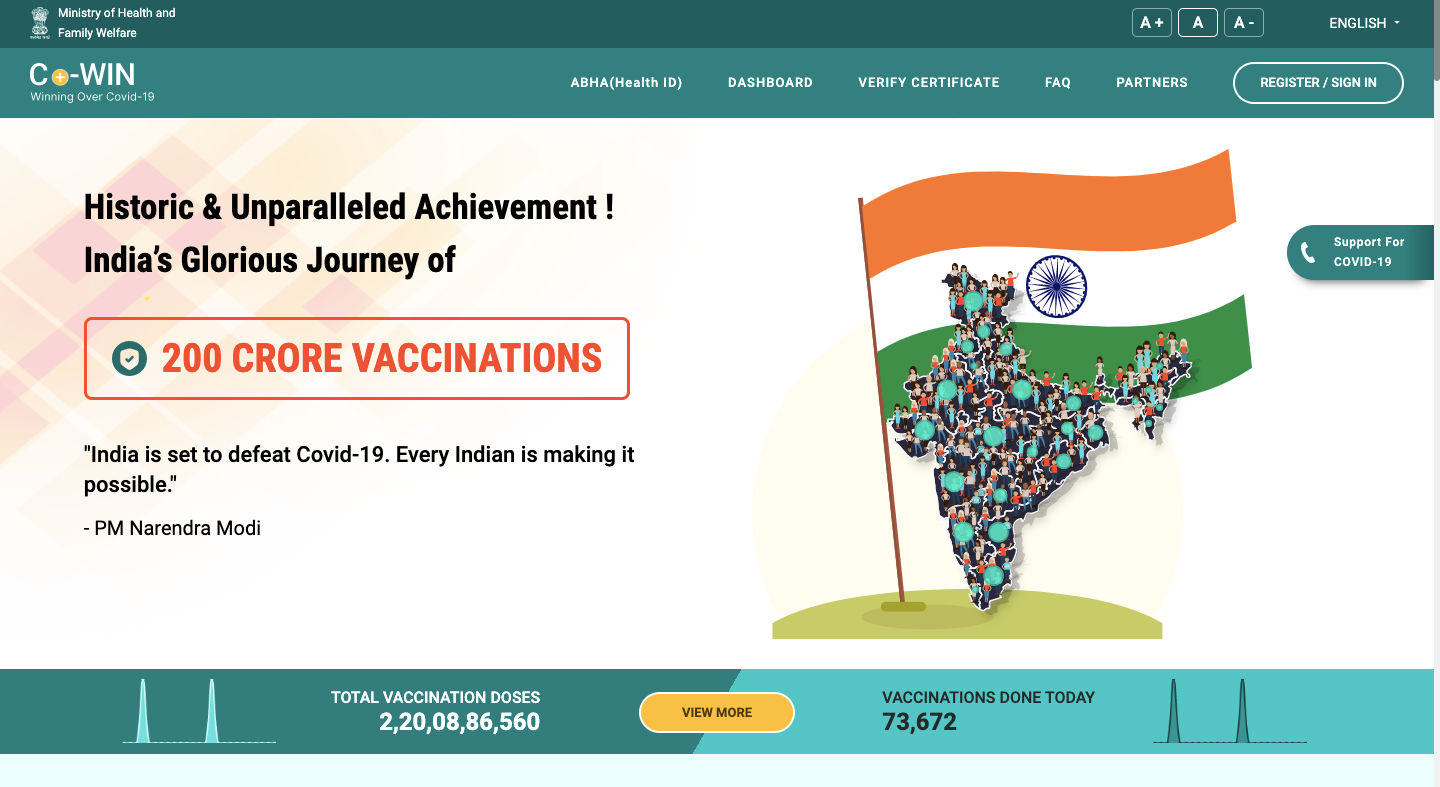 Go to the

CoWIN website.

Log in with your credentials. You will need an OTP to verify yourself.

Go to your vaccination status and select the booster dose. 

Now, Click on Schedule and enter your PIN code.

Select a date and time slot according to your choice for the nasal vaccine booster dose.

Click on confirm and save the receipt on your phone or laptop.
Do note that you might not see iNCOVACC instantly in your area as it is still under distribution and will take time until the end of January 2023 to reach each centre. 
Also Read: COVID-19 Vaccination Certificate Download: How to Download Vaccine Certificate from CoWIN, Aarogya Setu App, More
FAQs
1) Who can get Covid-19 nasal vaccine?
Anyone who has taken both doses of Covaxin or Covishield is eligible for the nasal vaccine.
2) Where is Covid nasal vaccine available?
Covid nasal vaccine, iNCOVACC is still limited to selected centres and will roll out to each vaccination centre within a month. 
3) What are the advantages of the nasal vaccine?
The best part about the nasal vaccine is that you do not need any injection to administer it. Those with Trypanophobia can quickly receive it if they have taken both vaccines already. It is being said to be more effective against the new variant. 
4) Are there any side effects of this vaccine?
As of now, the nasal vaccine doesn't have any major side effects, but it may cause headaches or fever to the individual.