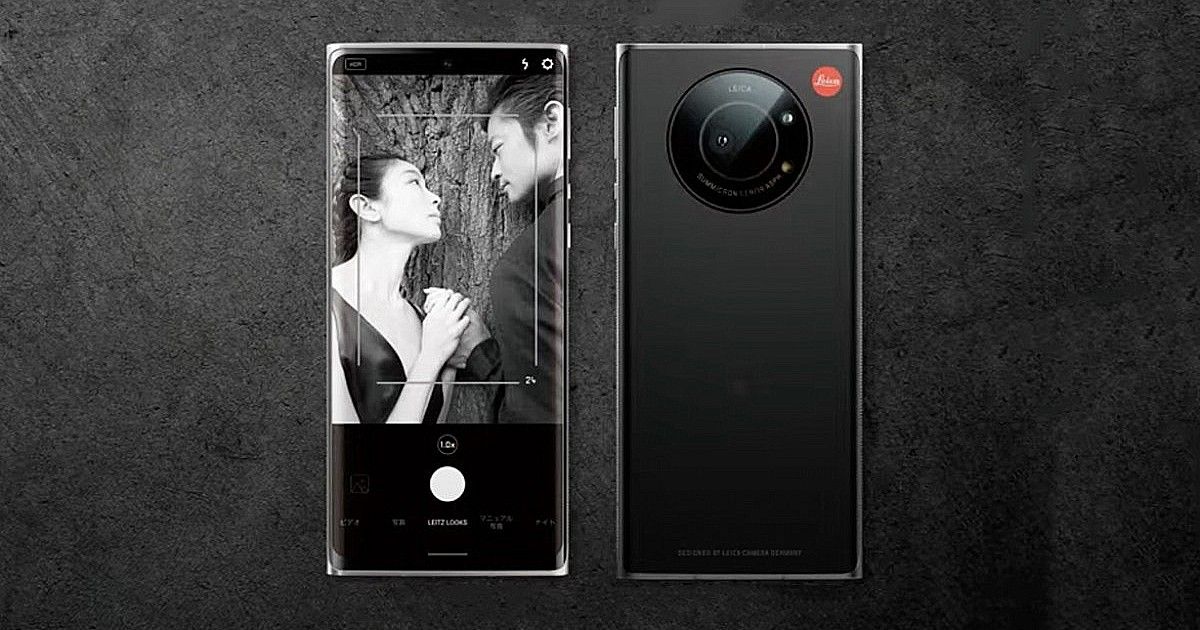 Leica finally has a smartphone of its own branding, after years of collaborating with Huawei to power its camera. Branded its original Leitz brand name, the Leitz Phone 1 is a rebranded version of the Sharp Aquos R6 – which Leica itself admitted when presenting the smartphone. Given that it's a Leica product, it's understandable that the focus here is as much on the overall aesthetics as it is about the camera, and to both ends, Leica has clearly had its say. The smartphone looks taut and upright with sharp but smoothened angles, and a single rear camera with a large, circular module that also gets a magnetic lens cover. The rear, which features matte black glass, also has the signature Leica red dot logo just beside the camera.
The phone also gets 'Leica silver' side metal frames, and all of this will add up to 9.5mm thickness and 212g weight. Leica has also specified that keeping in line with the overall aesthetics of the company, the interface will be "largely monochrome".
Leitz Phone 1: price and availability
The Leitz Phone 1 has been launched as a Softbank exclusive, so for now, it will only be available in Japan. There's a good chance that it will remain an elusive, limited production model – and therefore never launch globally. However, nothing can be said about global availability just yet. It is available in only one variant, and is priced at JPY 187,920 (approx. Rs 1.25 lakh).
Key specifications
The Leitz Phone 1 features a 20MP, 1-inch sensor with an f/1.9 lens at the back, which is its big party piece. There's no multi-camera sorcery here, just some good old optical precision (hopefully). Leica has also stated that the device will come with a special 'Leitz Looks' mode that can help the phone camera produce levels of blacks and whites in line with Leica's legendary monochrome standards. It also features a front camera, which has a 12.6MP image sensor.
Other, more mundane details of the phone include the Qualcomm Snapdragon 888 SoC, 12GB RAM, 256GB storage, a 6.6-inch IGZO OLED display with 2,730 x 1,260-pixel screen resolution (which gets 120Hz variable refresh rate advertised as 240Hz with black frame insertion), 1TB expansion slot, a 5,000mAh battery and IP68 durability rating. The software interface, according to reports, resembles stock Android 11, which is a good thing for sure.