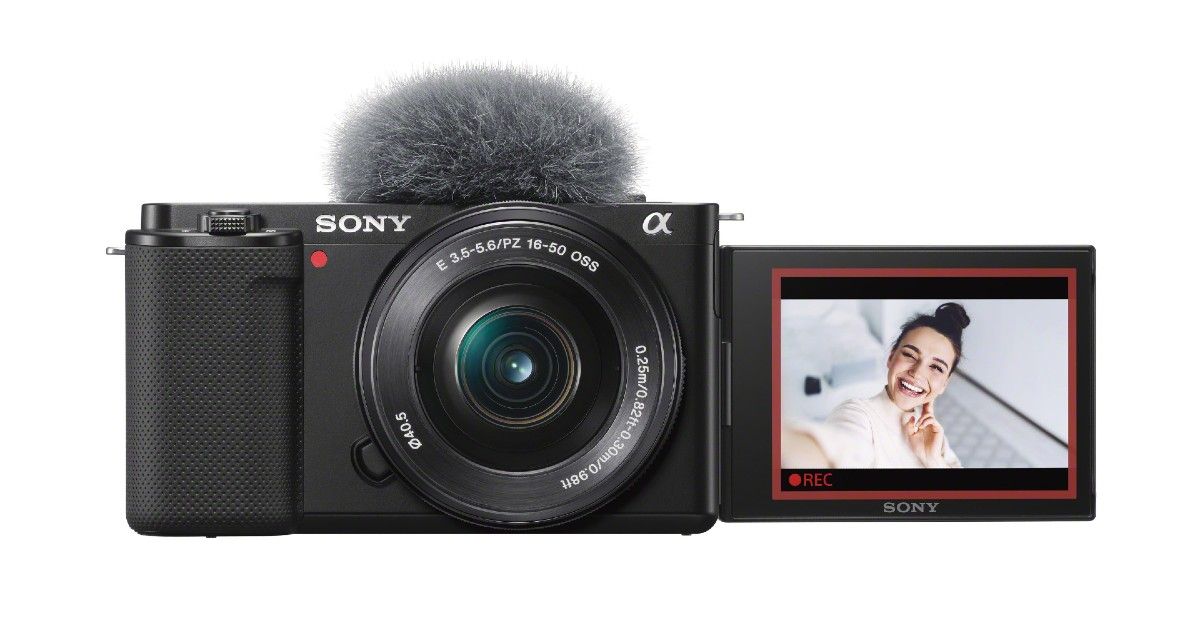 Sony has launched its latest vlogger centric camera, following up on the initial ZV-1. Called the Sony ZV-E10, the latest camera is a clear upgrade from Sony's first camera that, as per all the marketing material around it, has been "inspired" from the needs of the avid video creator. While there is arguably no dearth of those (including us) who shoot plenty of videos through the day and create video blogs (or vlogs) to post on YouTube, Instagram and, for those who have it, TikTok – there is a pretty compelling argument that the average smartphone, particularly the premium and flagship ones, are good enough in themselves to create such content. Why, then, would you need a camera such as the Sony ZV-E10?
Sony ZV-E10: key features
For starters, there's the clear suggestion of quality, as the Sony ZV-E10 features an APS-C sensor. It houses a 24MP sensor, which is the same one that the company also uses in its all-rounder mirrorless camera, the a6100. This, Sony hopes, will mark for a clear sign of the kind of video quality that you can produce with this camera. The peak video quality caps out at 4K 30p, albeit with a 1.23x sensor crop.
As per reports, the E10 can also record 1080p full HD videos at up to 120fps, with a 1.14x sensor crop. Creators who would rather use the full width will have to compromise on frame rates – the E10 allows for full sensor video recording at 4K 24p. Since the camera appeals to pro creators, Sony has offered 10 Sony Cinema picture profiles to shoot with a particular cinematic style. Video footage can also be shot and exported with S-Log 2, S-Log 3 and HLG readouts, albeit at 8-bit fidelity. This essentially pegs the E10 as a camera with significantly higher video quality than the average smartphone, but certainly well below the actual 'pro' cameras.
Other key features include a fully articulating 3-inch touch LCD display that can be turned forward entirely for creating selfie vlogs. It has a pre-programmed background defocus button that opens up the aperture to the maximum to blur out your background optically, and two stabilisation modes – standard and active. While standard uses only the optical stabilisation from compatible lenses to produce non-cropped videos, active mode combines the lens OSS with the camera's own electronic stabilisation to produce smoother results – albeit with a 1.44x video crop.
The camera is compatible with sRGB and Adobe RGB standard colour spaces, and offers all the standard formats to create content in. There is a hot shoe on top to connect accessories including external mics, to augment the three-capsule directional inbuilt microphone in the Sony ZV-E10. It is also 440 stills or 80 minutes of video recording, as per CIPA.
Price and availability
The Sony ZV-E10 is priced at Rs 59,490 for just the camera body, and Rs 69,990 for the solitary bundled kit that includes the standard E-mount 16-50mm f/3.5-5.6 OSS lens. The camera is available in India starting today, at all eligible online and offline Sony retailers.