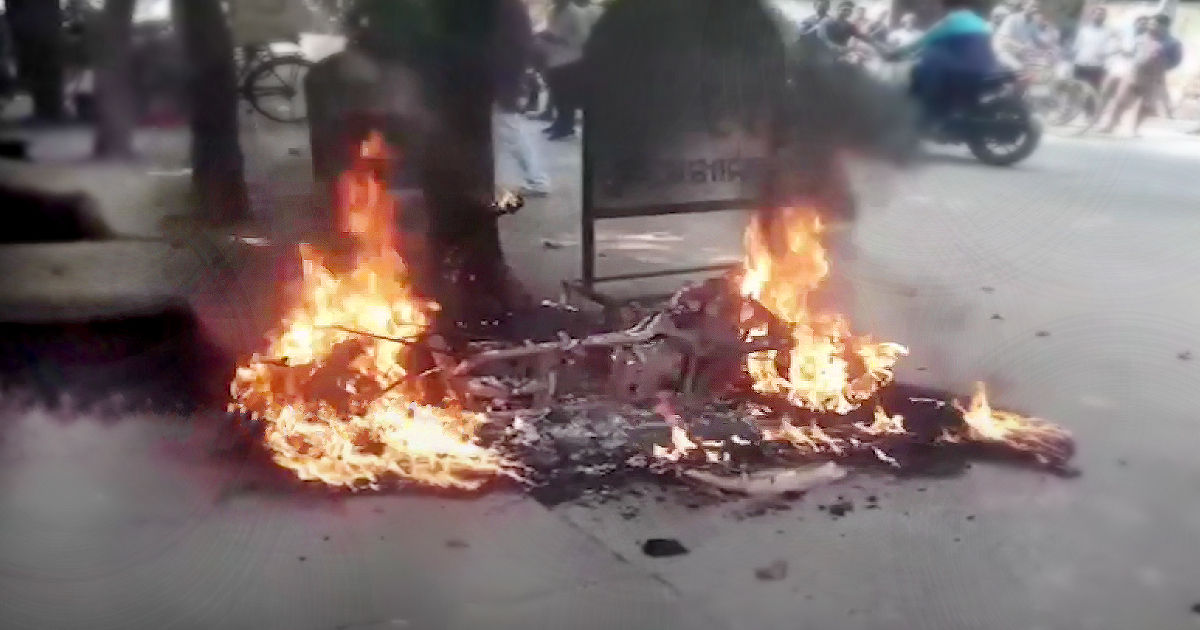 The battery of an electric scooter reportedly exploded in Odisha's Sonepur district on Monday morning. The explosion caused the electric two-wheeler to catch fire, ultimately burning it down to ashes. The incident has been caught on camera and a video of the same shows the electric vehicle completely engulfed in flames, with absolutely nothing left of the e-scooter whatsoever.
The incident is being reported from the Ulunda block office in Sonepur, Odisha. A video by Odisha Bytes on YouTube is now doing the rounds, showing the electric two-wheeler completely burnt up. A report accompanying the video mentions that the electric scooter belonged to a man named Rabi Narayan Senapati, a resident of the Ulunda area in Odisha.
Citing sources familiar with the matter, the report highlights that the explosion in the electric scooter's battery took place after Rabi Narayan Senapati drove it to a shop nearby his home. He had parked the EV in front of the shop and had gone in to make a purchase when the incident occurred. It is yet unclear as to what caused the scooter's battery to explode.
Firefighters were called for rescue upon the explosion and the subsequent fire but before they could reach the spot, the e-scooter was completely burnt to the ground, as can be seen in the visuals from the video. More information is yet awaited from the incident as to why the battery exploded in a parked scooter in the first place.
Regular EV Fires Spark Safety Concerns
Just as before, the incident raises doubts about the safety standards of electric vehicles, especially electric two-wheelers, which have boomed in popularity in the past few months. As we know, this is not the first of its kind incident as more and more battery explosions and fires are being reported in electric scooters from different regions of the country.
Early last month, for instance, a similar battery explosion in an electric scooter killed a seven-year-old boy in Maharashtra's Palghar district. The scooter was on charging inside the victim's house when the incident took place. Another fire in an electric vehicle showroom in Telangana killed eight people, injuring several others, as the fire spread to a lodge on the first and second floors of the same building.
Last month, the Ministry of Road Transport and Highways imposed a hefty penalty on electric vehicle makers following a show cause notice and an investigation of such EV fires in the recent past. The ministry, as well as local agencies responsible for EV use in India, are also coming up with various draft policies to ensure safer conduct in accordance with electric vehicles and their charging. Just when these policies start to become fruitful is yet to be seen.