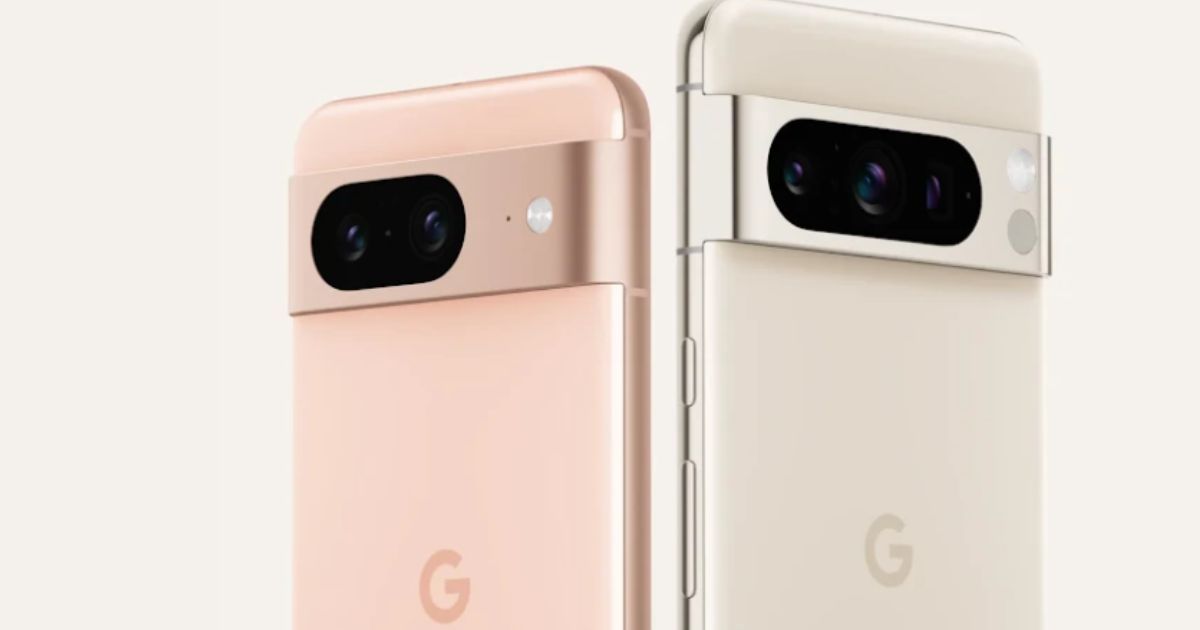 The Google Pixel 8 series is launching today, along with the Pixel Watch 2. The devices will launch at the company's annual Made by Google event, being held in New York in the US. Apart from the hardware, Google is also expected to unveil the latest version of the Android OS, which is Android 14, at the event.
Ahead of the official announcement, Google has already given us a good look at its smartphone lineup, which will have the Pixel 8 and Pixel 8 Pro. Here's everything you need to know.
Google Pixel 8 And Pixel 8 Pro Launch Date, Event Time, Where To Watch Live
Google Pixel 8 and Pixel 8 Pro smartphones will be announced officially on October 4 at Google's Made by Google event, which is being held in the USA. The event will also be streamed live on the company's YouTube channel to watch online.
The event is scheduled to start at 10 AM ET, which is 7:30 PM IST. Apart from Google's YouTube channel, the event will also be streamed live on major social media channels.
Google Pixel 8 And Pixel 8 Pro Expected Price In India
Google Pixel 8 will launch at a starting price range of $649-$699, which is around Rs 54,000-Rs 58,000 on conversion, according to tipster Yogesh Brar. The price of the Pixel 8 Pro is unknown at this point, but it will, of course, be priced higher than the Pixel 8.
To give a perspective, last year's Pixel 7 was launched at $599 (Rs 50,000 approx), while the Pixel 7 Pro cost $899 (Rs 75,000 approx). If we go by the rumours, then we could see a significant price jump in the Pixel base model from Pixel 7 to Pixel 8.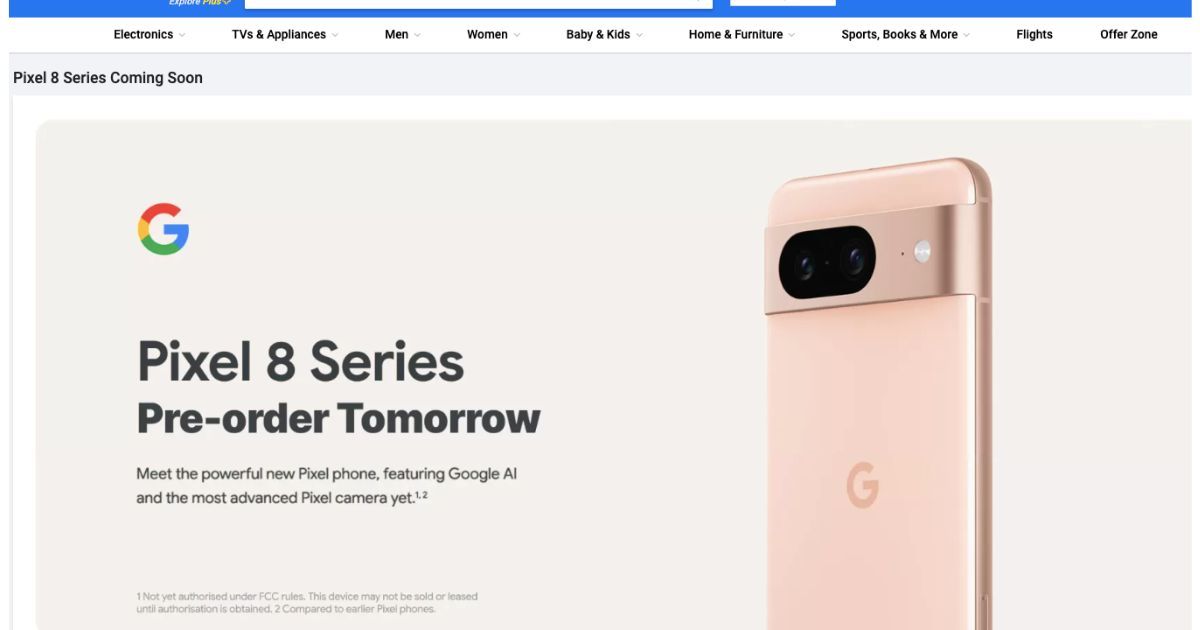 Do keep in mind that the leaked information needs to be taken with a pinch of salt, and we will know more once Google officially announces the Pixel 8 series. As for Indian prices, these could vary slightly compared to global prices.
Pixel 8 series will go on pre-order via Flipkart on October 5.
Google Pixel 8 And Pixel 8 Pro: Specifications and Features
Google has revealed plenty of details about the Pixel 8 and Pixel 8 Pro ahead of the official launch. In addition, full specification sheets as well as other features of the smartphones have been leaked online as well, such as enhanced camera capabilities, built-in thermometer, and more. Further, in terms of design, the smartphones look similar to the Pixel 7 series, with a few changes here and there. We take a look at what to expect from the Pixel 8 series:
Upgrading To Third-Gen Tensor Chip
Google introduced its in-house Tensor chipset on the Pixel 6 series. The Pixel 8 series will be its third-generation smartphone series to come with the Tensor chipset, which Google has designed in collaboration with Samsung.
The Google Pixel 8 Pro was recently spotted on benchmarking site Geekbench, with the new Tensor G3 processor. It listing revealed several details of the latest Tensor G3 such as it will be a nice-core processor, compared to the octa-core Tensor G2 on last year's Pixel 7 Pro.
On Geekbench, the Tensor G3 was seen to achieve 20 percent higher scores, hinting at major improvements in performance over the Pixel 7 Pro.
Talking about the Tensor G3, the nine-core processor will come in a 4+4+1 combination with the new Cortex-A715, A510, and a single Cortex X3 core respectively. The first cluster will be clocked at 1.7 GHz, while the second and the third clusters will be clocked at 2.37 GHz and 2.91 GHz, respectively.
In addition, the Pixel 8 Pro is said to support 128GB RAM and UFS 4.0 storage. Google Pixel 8 series could be the first set of smartphones to run Android 14 out of the box.
'Most advanced' Pixel cameras?
Google is calling the cameras on its Pixel 8 series smartphones the 'most advanced Pixel cameras yet'. They incorporate AI capabilities, which aren't new. So, can Google really push the envelope further with more?
The teaser of Google's website reads, "Meet the new Pixel phones, featuring the most advanced Pixel cameras yet, and Google AI to help you do more, even faster."
Google has already hinted that it has quite a few tricks up its sleeves when it comes to cameras on the Pixel phones. For instance, swapping blur elements in photos for crisp images with the Sharpen feature. This was demonstrated in a Google teaser video, which showed people on a merry-go-round. The video by tipster Kamila Wojciechowska was shared by 91Mobiles.
Some features will likely be limited to the Pixel 8 Pro such as Astrophotography, Real Tone, Super Res Zoom, and Night Sight.
Design And Other Features
In a teaser video made official by Google, the smartphones look slimmer compared to their predecessors, and the screen size on Pixel 8 Pro is expected to remain 6.7 inches as on the Pixel 7 Pro. Going by the video, the Pixel 8 Pro could sport a flat display and not a curved one.
Of course, Google's signature camera bar is still present on the Pixel 8 series and the glossy back glass design could be replaced by a matte glass design on the Pixel 8 Pro. The Pixel 8 cases are said to be made of 42 percent recycled materials. Colour options for Pixel 8 include Obsidian, Hazel and Rose; while Pixel 8 Pro is expected to come in Obsidian Porcelain and Bay colour options.
A key feature expected to be on the Pixel 8 Pro is the in-built thermometer, which will allow users to use their smartphone to measure their body temperature. This was also leaked in a video by 91Mobiles in partnership with Wojciechowski.
Expected Specifications
Google Pixel 8 is speculated to feature a smaller 6.2-inch OLED display than a 6.3-inch one on the Pixel 7, with a higher refresh rate of 120Hz (90Hz on Pixel 7). Meanwhile, the Pixel 8 Pro is expected to come with a bigger 6.7-inch OLED screen with a refresh rate of 120Hz.
The smartphones will be powered by Google's Tensor G3 chipset with Titan M2 security coprocessor. Pixel 8 could come with 8GB RAM and 128GB or 256GB storage options. The Pixel 8 Pro could be available in only one configuration with 12GB RAM and 512GB of storage. Further, the Pixel 8 series will run Android 14 out of the box.
In terms of camera, the primary rear sensor on both smartphones will be a 50MP wide one. On the Pixel 8, expect a 12MP ultrawide secondary sensor as well. On the Pixel 8 Pro, the primary lens will be accompanied by a 48MP ultrawide camera, and a 48MP telephoto lens with Super Rez Zoom up to 30X. The front camera on the Pixel 8 series could be a 10.5MP one.
The Google Pixel 8 is said to be backed by a 4,5775mAh battery with 27W fast charging, and the Pixel 8 Pro by a 5,050mAh battery with 30W fast charging, respectively. Other specifications include support for wireless charging, 5G, Wi-Fi 7, Bluetooth version 5.3, Face ID, an in-display fingerprint sensor, and an IP68 rating.