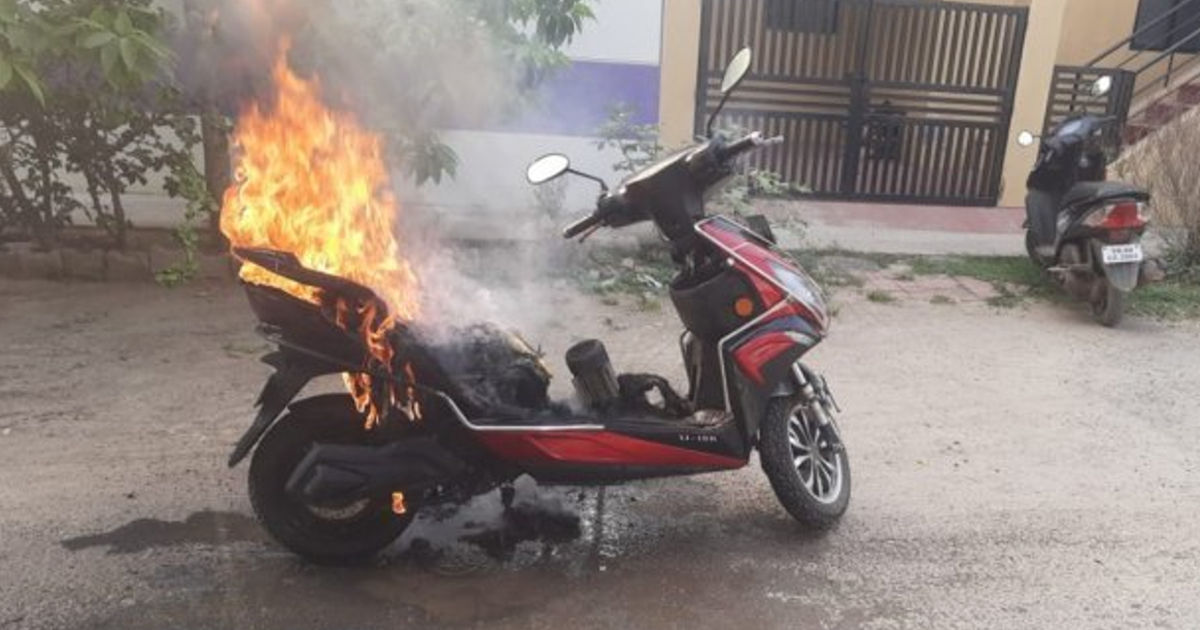 Numerous incidents of electric scooters in India catching fire have raised massive concerns on their use, now spurring the Centre into action. Electric scooter manufacturers including Ola Electric, Okinawa Autotech, Pure EV and others have been issued show-cause notices by the government. The notices direct the companies to come up with an explanation on the issue, warning them of a penal action in case they fail to do so.
Taking a firm stance, the Centre asked the companies why a penal action should not be taken against them for selling faulty electric two-wheelers to Indian buyers. The warnings were issued after preliminary findings revealed several issues with the electric scooters that caught fire in various parts of the country in the past few months.
The battery of a Benling Falcon, for instance, recently caught fire while the e-scooter was put on charging. The incident took place in Telangana back in May, within weeks of another mishap in the state wherein an explosion of an EV battery took the life of an 80-year-old man. Several such accidents involving electric scooters from different brands have shook buyers' trust on electric two-wheelers across the country, also leading to a strict intervention of the government.
Sources have now told IANS that the Centre has given a month-long time to the EV makers to respond to the notices. By the end of July, the companies will have to provide an explanation on the issue and a valid reason for exempting them from a penal action. Once these responses are recorded, the government will decide if or not any penalty is to be levied on these companies for their practices.
For now, investigation into the fire incidents by Defence Research and Development Organisation (DRDO), as tasked by the Ministry of Road Transport and Highways, revealed flaws in the battery design and quality. As per the findings, the companies may have used "lower-grade materials" on these batteries, in order to cut down on production cost of the scooters. Since batteries are one of the most expensive component of an electric vehicle, the companies stood to gain more profits by lowering the battery standards.
Going forward, the companies are to adhere to the new performance standards for lithium-ion batteries as shared by the Bureau of Indian Standards (BIS) recently. Any company found to be selling EVs that use a lower standard battery will likely face a "heavy penalty" and a total vehicle recall order for all the defective units, as per Union Minister for Road Transport Nitin Gadkari's recent statement.
We can thus, expect the electric two-wheelers in India to improve in quality, in the time to come. This enhancement may be kickstarted by an upgrade of the batteries used by these EVs. This shall also serve to be an important step towards ensuring quality EVs that do not catch fire on their own, under any circumstances.