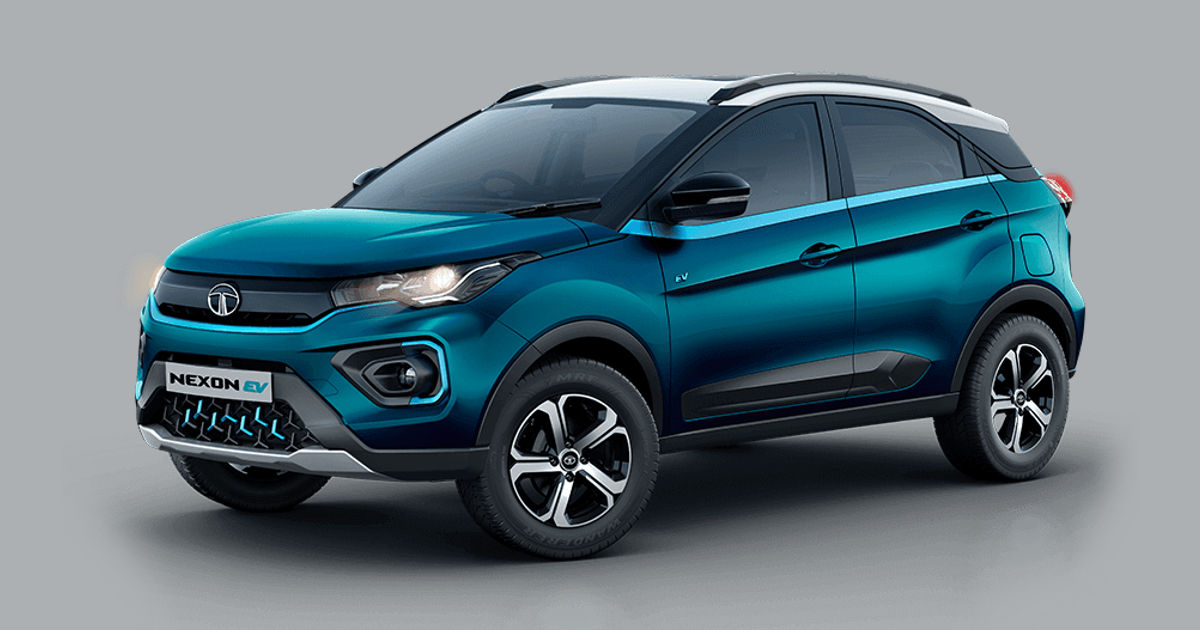 Tata Nexon EV will soon have a new variant on offer in India. The new electric car by Tata, called Nexon EV Max, will mark its debut at a launch event tomorrow. Just as the name suggests, Tata's battery-powered car will feature a "Max" proportion of aspects over its sibling, meaning a bigger battery, more features and a longer range. Interestingly, we already have a hint at how these improvements will shape the Nexon EV Max.
Much of this information comes from the several teasers of the car released by Tata in the build-up to its launch. Now that we are less than a day away of its price reveal, industry sources have added to its possible details. Since it is an electric car, the most notable improvement on the step-up model will be that of an increased range. The Nexon EV Max is expected to go over 300 km on a single charge. This will be its real-world range, meaning the car may come with an ARAI-approved range of well over 400 km.
Other upgrades, of course, are also anticipated for the new Tata car. Here we have a look at all of these in detail.
Tata Nexon EV Max – an improved Nexon EV
To begin with the comparison, know that the Nexon EV currently claims a range of 312 km but is able to deliver just around 220 km in real world use. The Nexon EV Max will thus be a considerable upgrade over the Nexon EV, adding a good 100 km extra on each run. This will obviously be possible through a larger battery pack and sources indicate that this battery may have a capacity of about 40 kWh. In comparison, the Nexon EV features a 30.2 kWh lithium ion battery.
In proportion to the increased capacity and range, it only makes sense for the battery to have a faster charging rate too. Tata has apparently taken care of this, as Nexon EV Max seems to be carrying a faster charging rate too. In addition to the 3.3kWh charging capacity as seen on the Nexon EV, an industry report indicates that the Nexon EV Max will also feature a 7.2kWh charging option. This means we can expect a drastic cut down on the charging time with the new model. Whether this will be a free feature on all options or will be a paid offering, is yet to be seen.
Other new features on the Nexon EV Max may include an air purifier, wireless charging, ventilated seats and an illuminated gear knob. The car is also expected to feature some improvements to assist the drivers behind the wheel, like a park mode, electric parking brake, hill hold assist, and electronic stability program (ESP) that counteracts vehicle skidding.
Tata Nexon EV Max – expected price and availability
It has been reported that the Nexon EV Max will be sold in two variants – XZ+ and XZ+ Lux. Some of these options may also feature exclusive colour choices. Deliveries of the car are likely to begin later this month or by early June.
As for its price, the Nexon EV Max is expected to be priced anywhere between Rs 18 lakh to Rs 20 lakh for the starting variant. The cue at the price comes from the prevalent cost of Nexon EV, which currently retails at an ex-showroom price of Rs 14.8 lakh, and goes up to Rs 17.4 lakh.