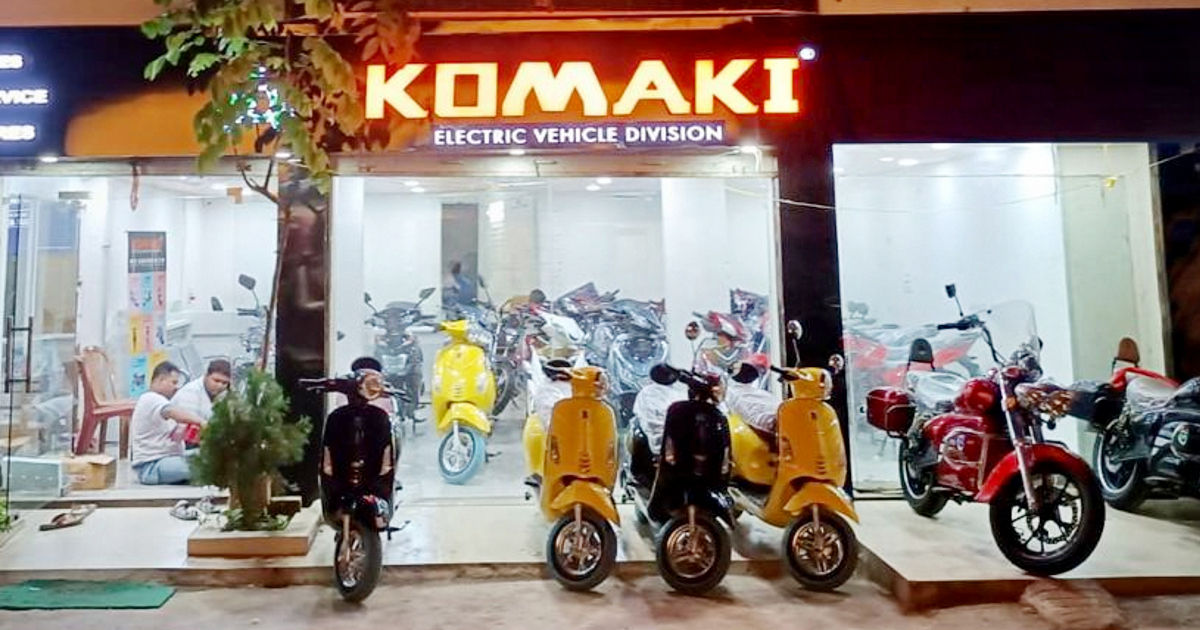 Electric two-wheelers have been the talk of the town lately for reasons both good and bad. While the battery-powered vehicles have been at the forefront of the EV revolution, a notable issue has plagued their adoption in the country. This can easily be pinpointed to the recent fire incidents associated with electric scooters of various makes. Komaki, an EV brand operating in India, now seems to have the solution for this serious issue.
The solution comes in the form of new fireproof batteries launched in India by Komaki this week. These will be used in all of the company's electric vehicles starting next month. For those unaware, Komaki sells a range of electric scooters in India, alongside select electric bikes.
The new batteries by Komaki use the widely acclaimed lithium-ion batteries, but with a twist. In addition, it has even developed an easy-to-use mobile application to monitor battery health. The application will notify both end users and dealers about the health of the battery at any point during use.
But how does this make the new Komaki batteries safer against fire hazards?
New Komaki Batteries for Electric Scooters
In a statement, Komaki has said that its new EV batteries make use of lithium-ion ferro phosphate (LiFePO4) configuration. These batteries, by nature, are more fire-resistant than the regular electric two-wheeler batteries, as per the company statement. The enhanced safety is thanks to the iron contained inside the cells of the LiFePO4 batteries. The batteries are thus more fire-proof than the competition, even in extreme cases, the company claims.
Another way that Komaki aims to solve the fire problem is by reducing the number of cells in the battery pack by one-third. Fewer cells will thus generate lesser cumulative heat inside the battery pack. As a result, Komaki claims a higher life cycle of 2500-3000 in its LiFePO4, as compared to the 800 life cycle in NMC (nickel, manganese, and cobalt) batteries.
The lesser number of components will also help original equipment manufacturers or OEMs to repair the batteries at a central location. This should reduce the chances of transit damage to the batteries when being transported to and from repair centers. This is coupled with the new active balancing mechanism that also balances the battery cells every few seconds. As per the company executives, the application will be able to analyse 250 batteries in real-time.
For range, the LiFePO4 battery can cover a mileage of over 300 km on a single charge, if the data by the company is to be believed. For Komaki SE and TN95, this is claimed to be 180 km on a charge, which should be sufficient even in real-world performance, considering what the competition offers as of now. The real performance of the new Komaki batteries, however, remains to be seen.